White House: Trump thinks Mueller probe "has gone too far"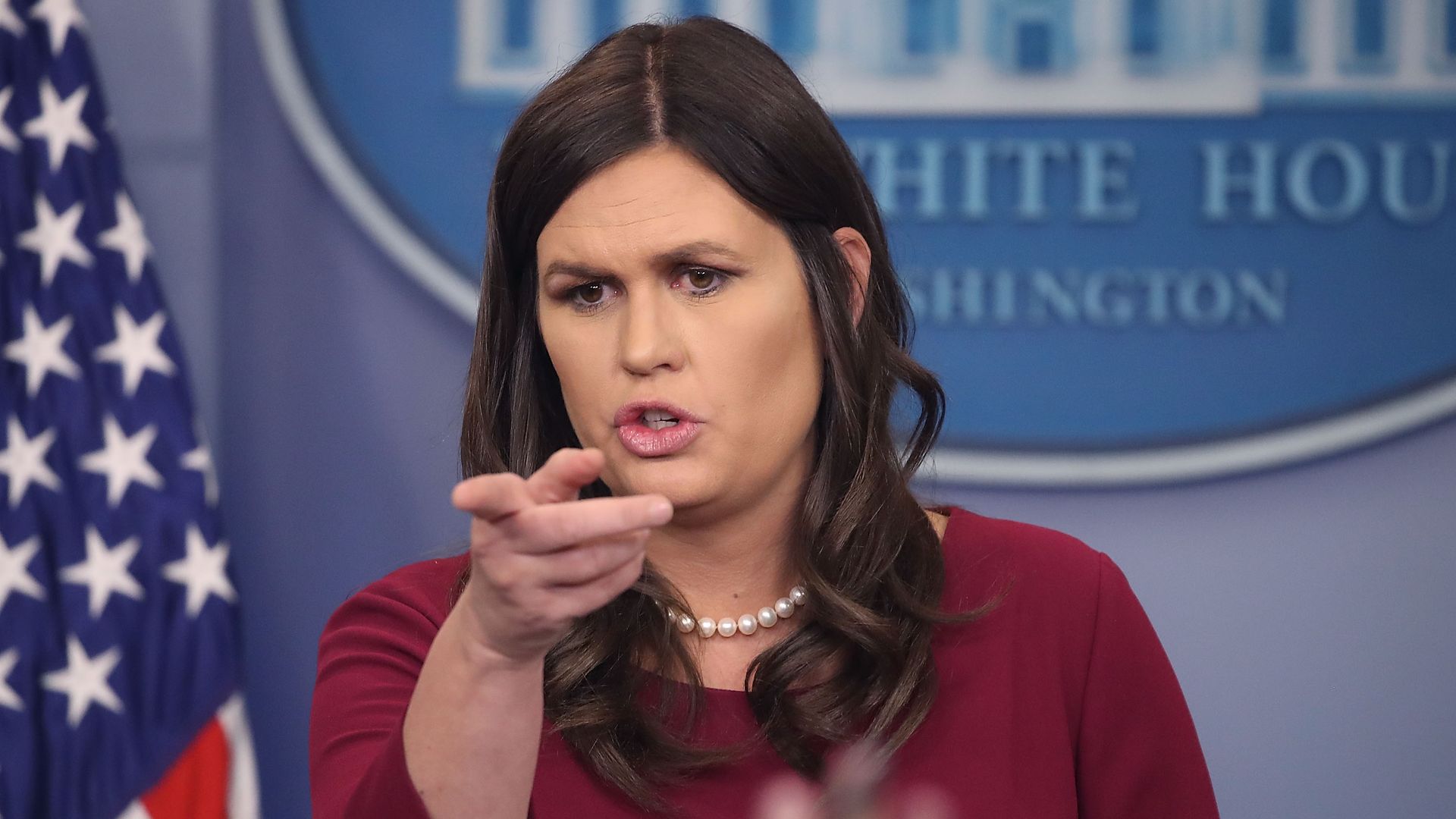 White House Press Secretary Sarah Sanders said Tuesday that Trump thinks special counsel Robert Mueller's investigation has "gone too far." The comments follow the FBI's raid of the president's personal lawyer Michael Cohen's office.
Sanders said she isn't sure if Trump is still represented by Cohen and included that the president hasn't spoken to him since the raid. Trump believes he has the power to fire Mueller if he "chooses to do so," added the press secretary.
Other highlights:
On Jeff Sessions and Rod Rosenstein: Sanders said the president has "voiced his frustrations" with Sessions and Rosenstein. When asked if Trump had spoken to either, Sanders said "not that I'm aware of."
On Chinese promises of trade reform: The administration believes President Xi Jinping's trade concessions are a "very good sign" but the president wants "to see concrete actions from China." 
Go deeper