Uber overhauls its app for drivers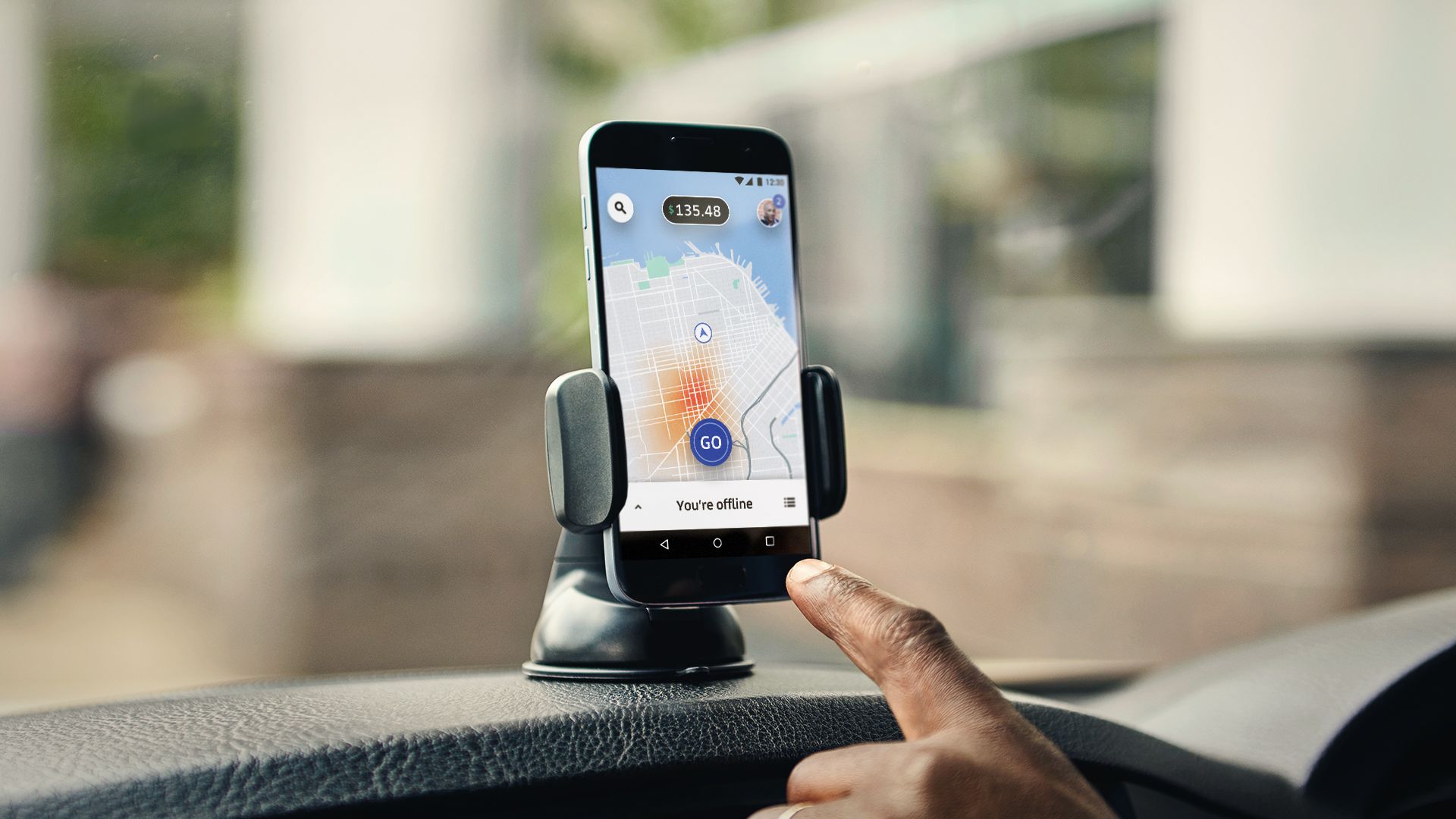 As Uber continues its quest to clean up its "bad boy" image, the company is beginning to roll out a completely redesigned mobile app for drivers.
But why? Earnings is by far the top area of complaints from ride-hailing drivers; just look at the headlines every time Uber or Lyft have cut fares. Uber says a new app is directly related to earnings as it's how drivers do their work. "At the end of the day, drivers just want an app that's reliable and just works," Uber product manager Yuhki Yamashita told Axios.
Uber says it focused cleaning up the interface and making sure each feature is more thoughtfully designed, though the new app's overall concept isn't much different than its predecessor.
A pill-shaped counter at the top of the home screen shows the driver's earnings, but it can be customized and even hidden altogether (drivers in some countries don't want their income visibly displayed on their smartphones).
Internet connectivity was also considered, which is especially important for drivers in emerging markets. Now, the app lets the driver end a ride after dropping off a passenger even if they've lost their connection, for example. The app will simply note the car's GPS coordinates and update the information when it reconnects to the internet.
Uber spent more than a year on the app since first deciding to redesign it in late 2016.
It finished building it in late 2017 and spent three to four months gathering feedback from drivers in seven cities around the world, including Cairo, London, Bengalore, and Sao Paolo.
User feedback included local events with drivers to introduce the app, ride-alongs, and even home visits.
It's also the first time it's designed an app Android-first (a majority of Uber drivers globally use Android phones).
But, but, but: A shiny new app is unlikely to solve all the company's issues with drivers, and it will have to continue to make policy changes that improve other aspects of the job.
Go deeper