Strategic costs of U.S. inaction in Syria outweigh risks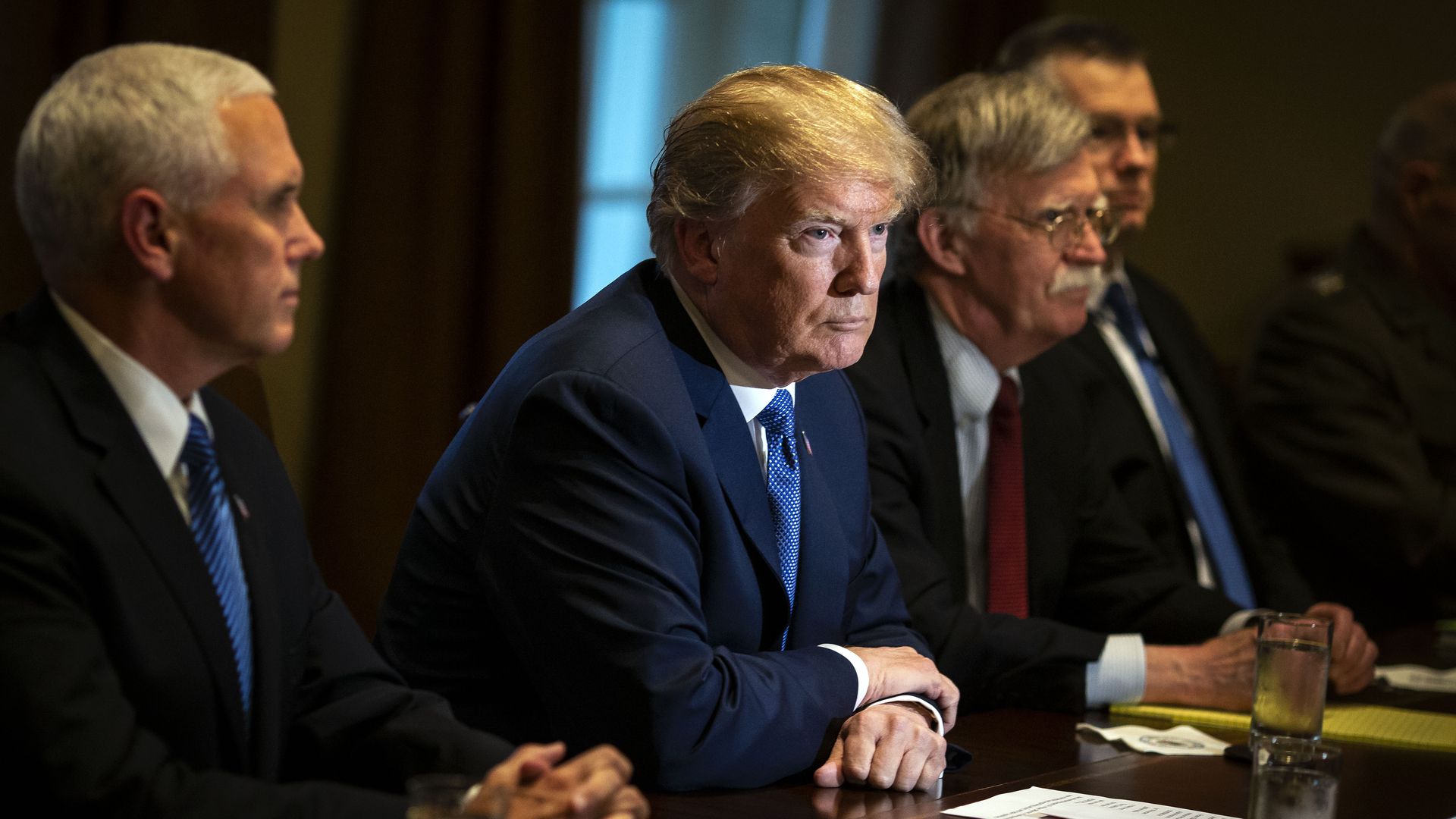 Since the alleged chemical attack in Douma, Syria, on April 7, President Donald Trump has reiterated that he will not tolerate the use of chemical weapons.
The international response to these latest attacks will likely influence how Syrian President Bashar al-Assad eliminates remaining rebel strongholds in Syria. The regime would likely take a non-military response as license to end the civil war through any means necessary. In this regard, Trump was correct when he told Cabinet members that the issue "is about humanity."
The big picture: The U.S. reputation is also at stake. When the president says there will be a "big price to pay" for the chemical attack, he must be true to his word — or risk acquiring a reputation for strong rhetoric followed by inaction.
Although a more abstract concern than Syrian lives, the United States' reputation for keeping its word can deter other nations from breaking international law in the first place.
Like Assad, Russian President Vladimir Putin has also taken U.S. inaction as license for acts of aggression, including interference in U.S. elections, disinformation campaigns in the Baltic states and alleged chemical weapon use on U.K. soil. Beyond Russia, the U.S.'s reputation might affect whether North Korea denuclearizes, Iran exacerbates sectarian tensions in Iraq or China continues to steal U.S. technology.
The bottom line: To be sure, a U.S. military response would risk unsettling both Assad and his backers, Russia and Iran. But the Trump administration has made clear it has no appetite for expanding military action in Syria, and previous U.S. strikes have not led to escalation. Once the U.S. issues a hard warning, it must maintain a reputation for resolve.
Andrea Taylor is a nonresident fellow at the Atlantic Council's Rafik Hariri Center for the Middle East.
Go deeper