Soldiers who massacred Rohingya men sentenced to 10 years hard labor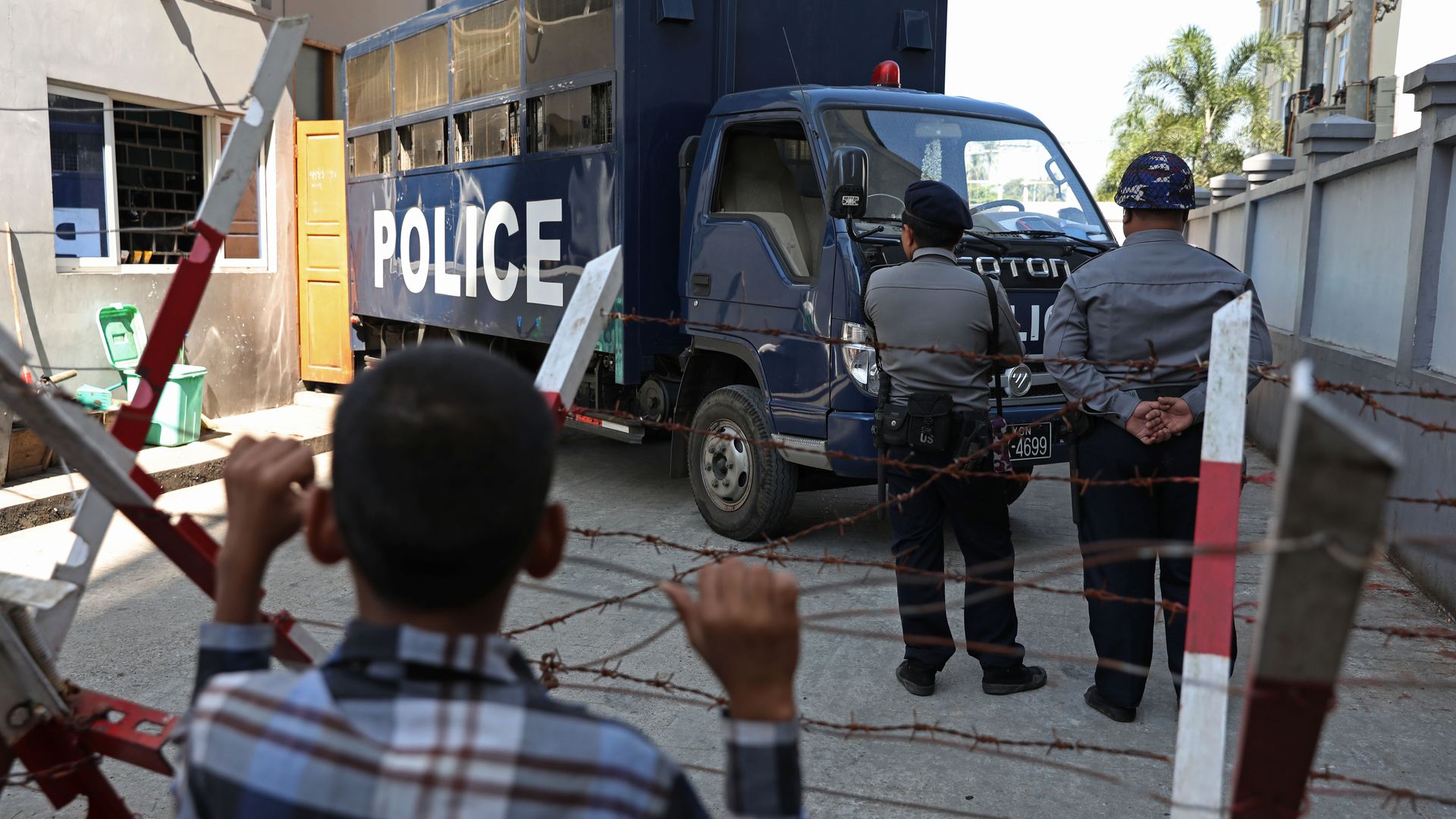 Seven Myanmar soldiers were sentenced to "10 years in prison with hard labor in a remote area" for the massacre of 10 Rohingya men in September, Reuters reports.
Why it matters: Reuters journalists Wa Lone and Kyaw Soe Oo were arrested for reporting that story, and are now facing up to 14 years in prison. Per Reuters, the military said on Tuesday that the 10 men who were killed "belonged to a group of 200 militants who had attacked security forces," but witnesses tell Reuters there was no large attack, and that soldiers "plucked the 10 from among hundreds" of people.
Go deeper