Capitol Hill's early reviews for Mark Zuckerberg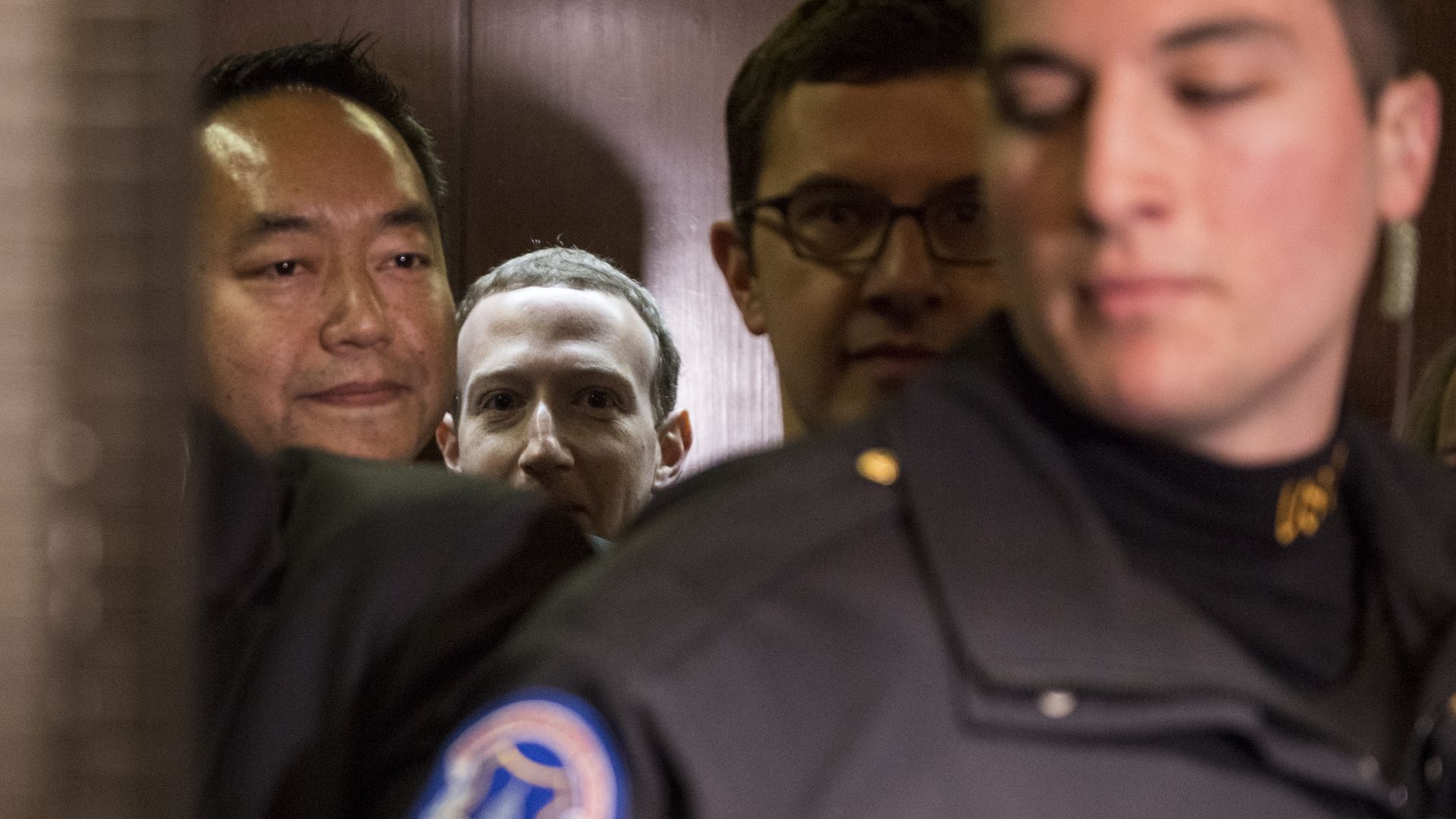 Lawmakers who met with Facebook CEO Mark Zuckerberg on Monday said they found him "personable" and "forthright" but still expect to have plenty of questions for him when he testifies this week.
Why it matters: Tomorrow is a big test for Zuckerberg, who has never appeared before Congress, and for lawmakers, who have never engaged this publicly with the issues plaguing Facebook and other online platforms.
What they're saying:
"I thought he was personable and I get the sense that he gets it," said Senate Commerce Committee Chairman John Thune (R). "I think he realizes that they've got a lot of explaining to do and I think he's anxious to take it head on."
Thune said that lawmakers were weighing regulation — noting at one point that Europe is about to implement strict new privacy rules — but indicated they were still gathering information.
Thune's Democratic counterpart, Sen. Bill Nelson, said at a press conference that Zuckerberg had struck him as "forthright."
"But I think particularly the message that I wanted to convey to him [was] that if we don't rein in the misuse of social media, none of us are going to have any privacy anymore," Nelson said.
Others were more tight-lipped about their meetings. Senate Judiciary Committee Chairman Chuck Grassley (R) said the purpose of the meeting was "just to go over the process" with the Facebook CEO.
What's next: Zuckerberg goes before a joint Senate Commerce and Judiciary hearing on Tuesday afternoon, and the House Energy and Commerce Committee on Wednesday morning.
Go deeper