Anthony Noto on leaving Twitter for SoFi, and what comes next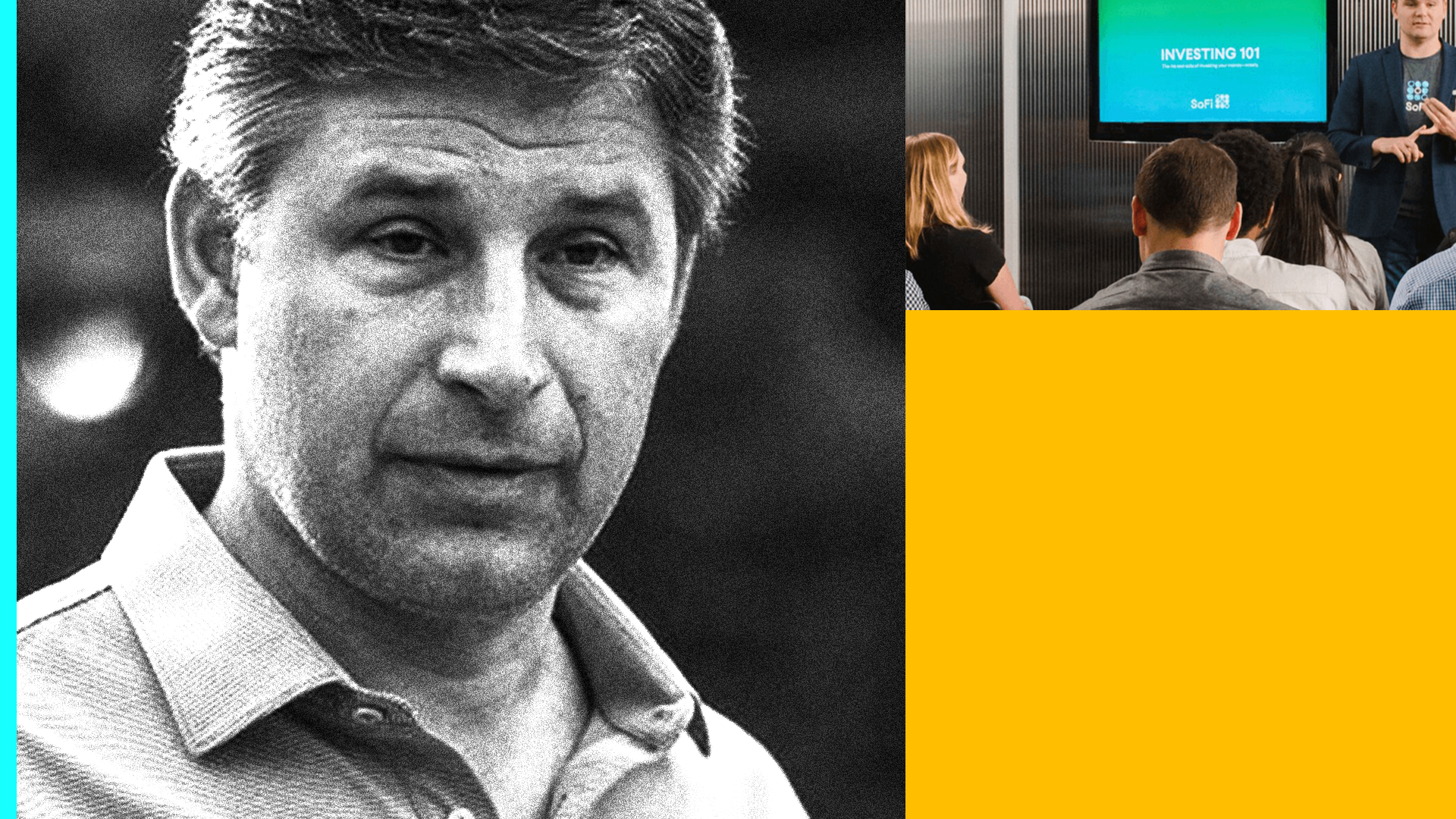 Former Twitter chief operating officer Anthony Noto just finished his first month on the job as CEO of SoFi, the "unicorn" financial services company whose former CEO was booted late last year after allegations of sexual misconduct.
Axios spoke to Noto about the new job, growth plans, recruitment and that long-rumored IPO. The quick read:
He had always wanted to be a CEO, and felt he had accomplished what he set out to do at Twitter.
He believes SoFi is a cultural reclamation project, but that the core business is strong.
SoFi wants to launch a membership-type credit card.
The firm has no plans to either IPO or fundraise in 2018.
On joining SoFi as CEO, after stops at Twitter and Goldman Sachs:
"This opportunity leverages all of my professional background as a tech person, as a consumer-facing person and from a financial industry perspective.
I have a passion for our mission of helping people achieve financial independence... It's a wide-open opportunity. No one's truly innovated across a broad financial technology platform the way Amazon has in retail or Priceline or Expedia have in travel.
It's been a goal of mine to be a CEO. Jack [Dorsey] and I had a great partnership and we knew from the beginning he was going to be the CEO and I would be by his side. But for me to be a CEO, I knew and he knew I'd need to leave at some point.
Twitter happened to be doing really well, hitting a bunch of key milestones in Q4, like revenue growth accelerating back to positive growth. And our audience was still growing double-digits. What I had wanted to accomplish with him in turning around the company had really been set in place."
Is SoFi a turnaround?
"Culturally it is a turnaround, 100%. We've spent the first six weeks establishing not just a mission for the company and a set of priorities, but we've also established 11 core values that we want to hold ourselves and our employees to. That will build the foundation of our culture and reward people who can resemble those core values and punish people who can't."
Growth plans:
"Our first priority is to make sure we strengthen the core loan product, both operationally and from a credit and marketing standpoint. We also want to accelerate investments in other product areas, including wealth management and building out both a digital and physical advice platform. Plus building out the opportunity to provide a SoFi credit card that we view as a membership card.
Also, it wasn't in our plans to get into new asset classes, but we'd like to be able to offer not just robo-investing, but brokerage and crypto too."
On recruitment:
"The reaction to outreach and recruiting since I joined has far exceeded my expectations. The quality of candidates who applied for the CFO job — a process that we restarted — was incredibly impressive. And the same for the interest we have for CTO, head of corporate development and head of data analytics. All world-class people with great pedigrees.
I do think prior to the CEO being named there was some hesitancy to people joining the company or staying at the company, because there was great uncertainty."
On competing with former employer Goldman Sachs and its Marcus product:
"We benefit from having a new generation financial services brand that people are passionate about, which is very rare. The brand's durable. It endured really negative headlines without really seeing an impact on its business which is a testament to its product/market fit. People like coming to a pre-IPO startup as opposed to a big large conglomerate. And I also think we can be more nimble from a decision-making standpoint and a technology standpoint.
The disadvantages are that we don't have the same capital base and that we don't have a broad based set of products that can be leveraged in a unique way from a pricing standpoint. But we're aware of all those things and have a strategy that will allow us to compete really well.
On fundraising:
"I'm not aware of any specific plans the company had in terms of a timetable for going public. I think there was a lot of hearsay around that. In 2018 an IPO was not a priority. In terms of fundraising, we are well capitalized. It's one of our strengths. We have no plans nor need to raise capital this year."
Go deeper