Walmart-Humana is the health care deal to watch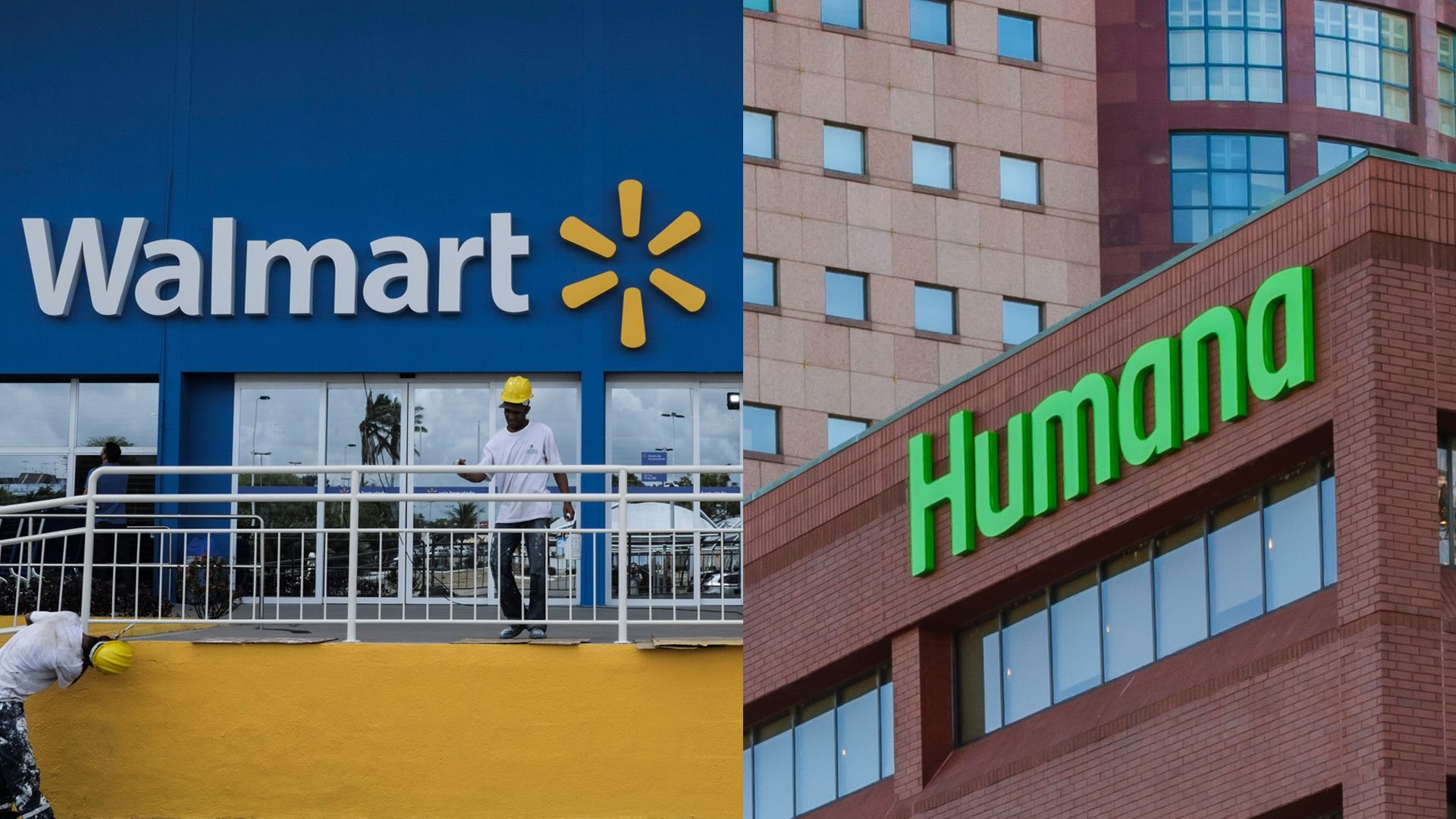 Walmart's potential buyout of Humana could be one of the most consequential deals in the feverish turf war of health care mergers, because it targets the spending power of the aging population.
The big picture: If a Walmart-Humana deal comes to fruition, which is still a big "if," Walmart would catapult from being the most recognizable American retailer into an even bigger corporate powerhouse with a tight grip on billions of federal health care dollars.
The details: Walmart could buy Humana, the Wall Street Journal reported, or the two companies could expand their current relationship.
Walmart and Humana already have a co-branded Medicare Part D plan, which covers prescription costs for people in the traditional Medicare program. More than 5.3 million people have a Humana drug plan, and membership has been growing like crazy as more Walmart shoppers sign up, the company said in its annual filing.
The impact: Many more major health care services would fall under Walmart and Humana's combined roof, including:
3.5 million seniors and disabled people with private Humana Medicare Advantage plans.
Humana's pharmacy benefit manager, the fourth-largest in the country by filled prescriptions.
Home health services, thanks to Humana's pending acquisition of Kindred Healthcare.
Humana's Conviva health clinics.
4,400 Walmart pharmacies.
PillPack would add more mail-order prescriptions if Walmart follows through on that rumored acquisition.
The bottom line: Seniors and low-income shoppers already are Walmart's core demographics. With Humana, Walmart could easily snag a piece of their their health care spending (which is heavily subsidized by taxpayers through Medicare and Medicaid), and boost food and retail sales in the process.
Keep in mind: Some of the most valuable retail customers are the people who pick up prescriptions.
Pharmacy customers spend almost four times more than people who only shop for groceries, according to investor documents posted by Albertsons, which is acquiring Rite Aid pharmacies.
Pharmacy customers visit a store 2.3 times per week compared with less than once a week for regular shoppers.
A Walmart-Humana deal would "preserve the pharmacy volume (and subsequent incremental spend inside the store)," according to financial analysts with Barclays.
Looking ahead: The two other major mega-mergers, CVS-Aetna and Cigna-Express Scripts, similarly consolidate the prescription drug market.
Go deeper