In tariff reprisal, China puts U.S. energy in the crosshairs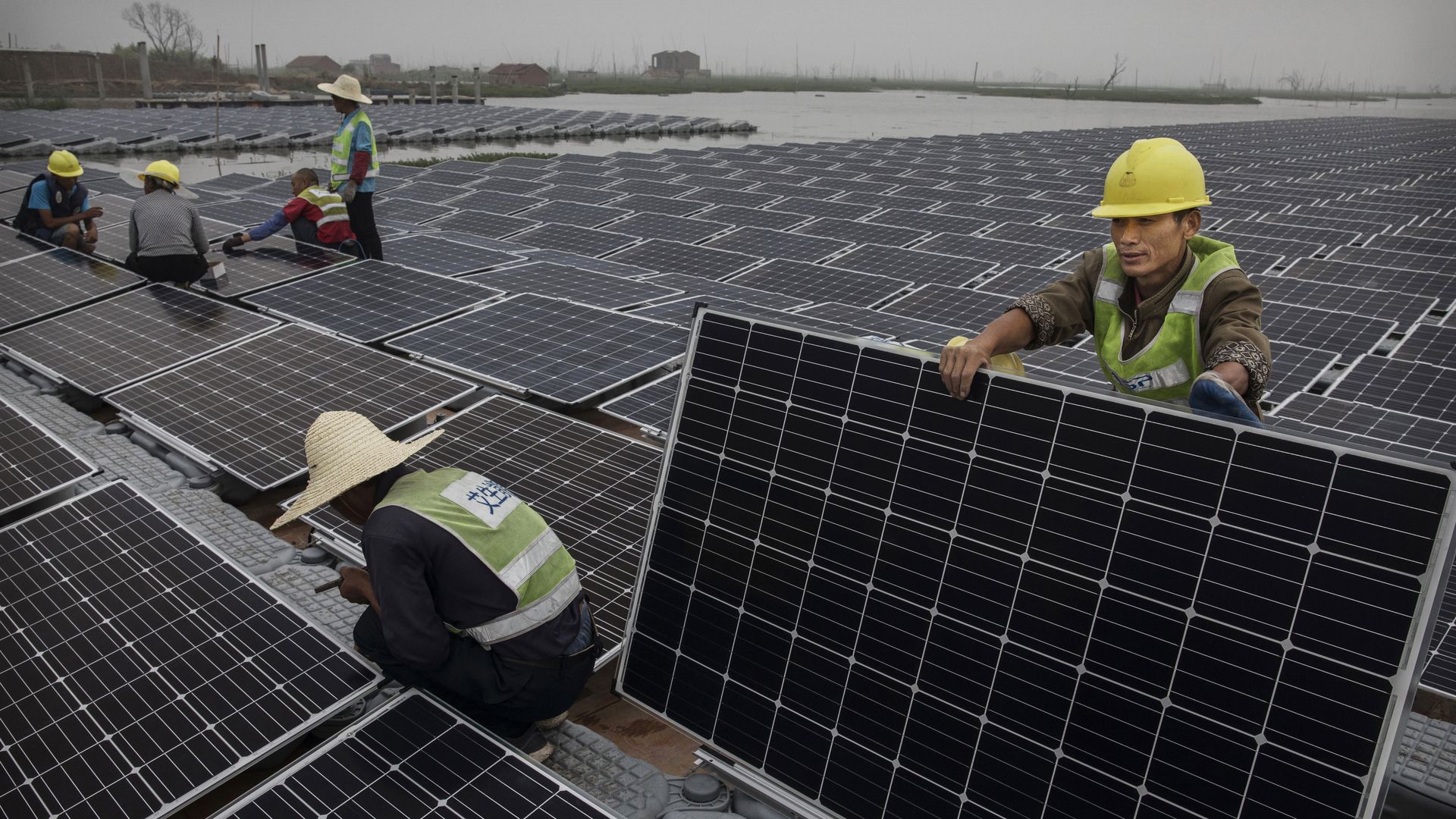 The new tariffs on U.S. steel imports were already poised to raise costs for steel-intensive domestic oil and gas production. But China's proposed retaliatory tariffs on ethanol and propane pose the greatest threat yet to the U.S. energy trade.
The big picture: If tensions continue to escalate, Beijing might target U.S. oil and natural gas, too. While all businesses could face weaker margins if tariffs, quotas and other barriers slow global GDP growth, a trade war with China would prove especially damaging to U.S. energy producers, which have grown increasingly dependent on overseas markets.
Today's fight goes back to the Great Recession, a turning point in geopolitical and economic history. When the frothy tide of debt that had buoyed global fortunes receded, it revealed the craggy and unequal landscape within and across nations. Changes in labor and capital allocation due to globalization also came into view: While the market-based OECD floundered, with a 3.5% GDP drop in 2009, China emerged ascendant, with GDP growth of 9.4% under a state-backed model of "command capitalism."  
During the recession, G20 economies spent $2 trillion in a fiscal stimulus. But while China invested $218 billion in green energy, the U.S. invested about half that, borrowing tomorrow's money to protect yesterday's factories. Years of protecting those investments amid flagging global demand may have contributed to today's mistrust. It also explains why solar panels and biofuels featured early in these trade conflicts.
The bottom line: The energy industry is fast becoming a battleground for the U.S.–China rivalry. China's plans to dominate electric vehicles could set up future green energy fights.
Kevin Book is managing director at ClearView Energy Partners LLC and nonresident senior associate in the Energy and National Security Program at CSIS.
Go deeper