Tammy Duckworth becomes first senator to give birth while in office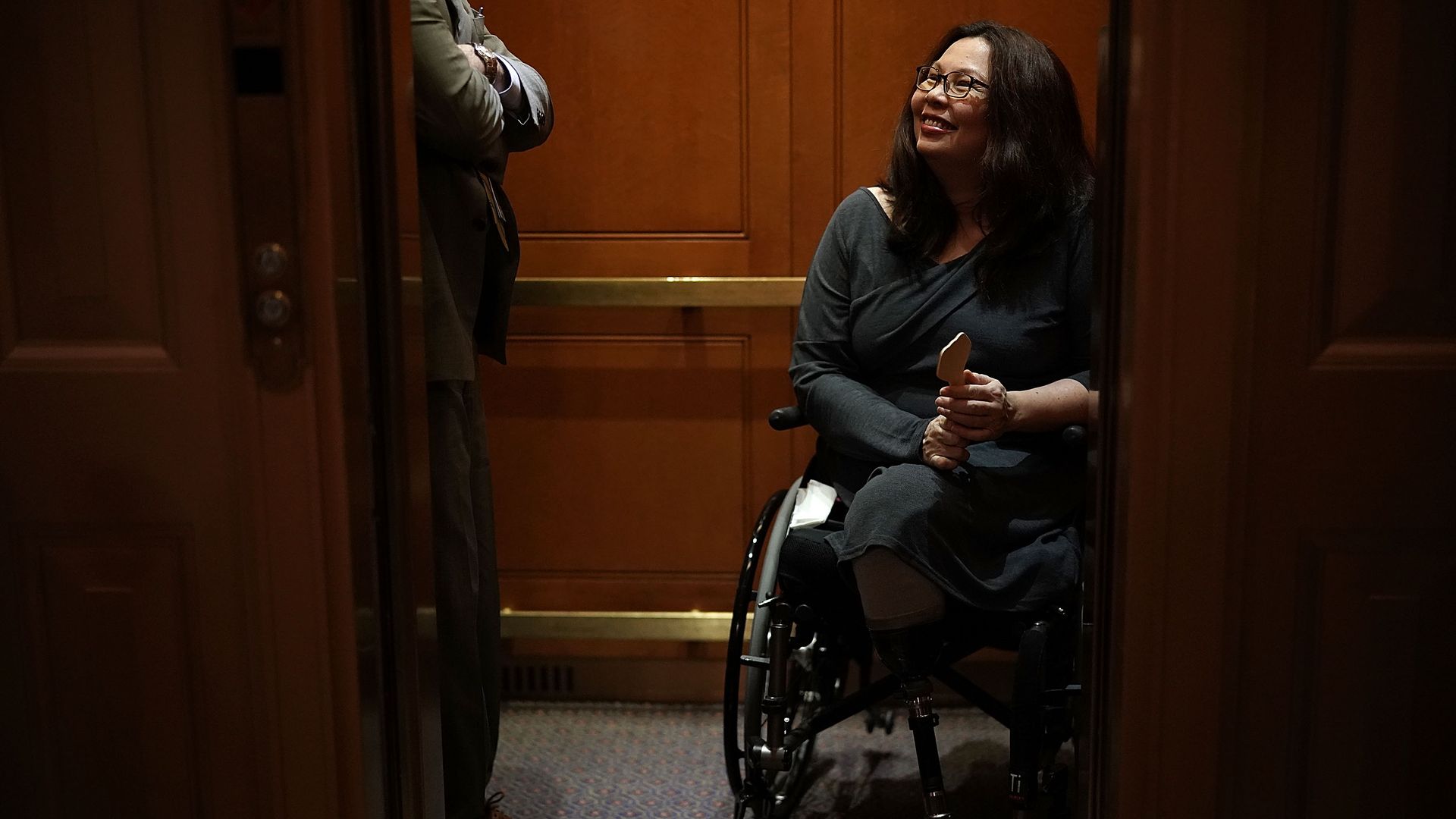 Sen. Tammy Duckworth (D-Ill.) gave birth to her second child on Monday, a daughter named Maile Pearl Bowlsby, her office announced on Twitter.
Why it matters: Duckworth is the first senator to give birth to a child while in office, and one of only 10 women to give birth while holding elected federal office. The other women had their children while serving in the House.
Go deeper