Somalia seizes $10 million in cash from plane arriving from UAE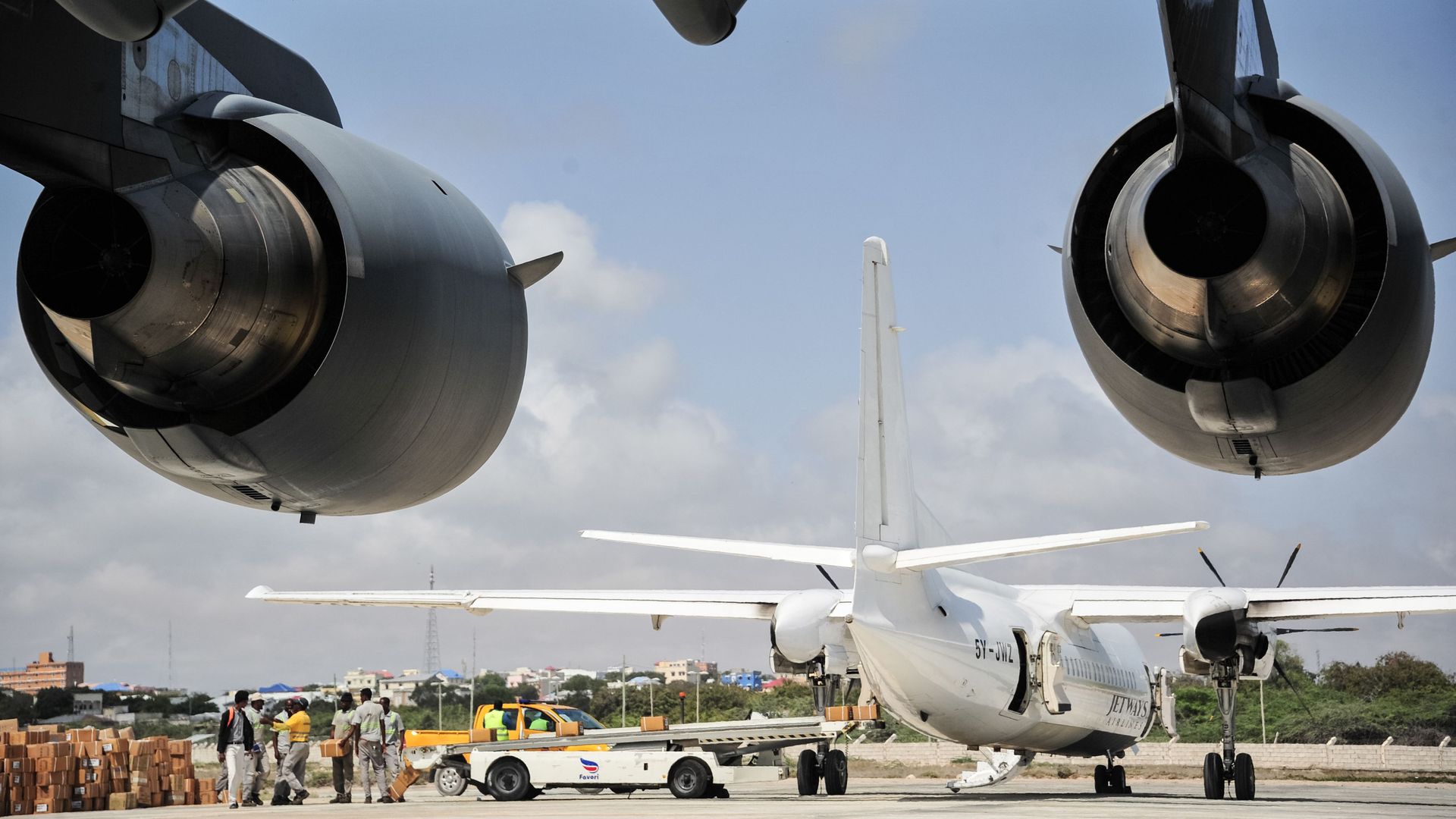 Somalia's government has seized three bags of money worth $10 million from a plane that landed in Mogadishu from United Arab Emirates, Voice of America reports, citing a source that says a UAE envoy was at the airport "to receive the money" when it was confiscated.
The big picture: Somalia's interior ministry says its security agencies are investigating where the money was going. So why would $10m in cash from the UAE show up in Somalia? As the BBC notes, a crisis in the Gulf is "playing out in dramatic form in Somalia and the wider Horn of Africa. Some argue it could tear the whole region apart."
Somali relations with the UAE have been particularly tense since Somalia announced last year that it would remain neutral over the Qatar diplomatic crisis. Per the BBC, the Somali government "owes allegiance to Qatar and Turkey, but its key trading partners, Saudi Arabia and the UAE, are on the other side of the Gulf divide."
Somalia also opposes the UAE's efforts to establish a military base in the port city of Berbera, in Somaliland, which Somalia considers part of its territory
Go deeper: The Economist on how the rest of the Horn of Africa is getting roped into the crisis.
Go deeper