FBI raids office, hotel room of Trump lawyer Michael Cohen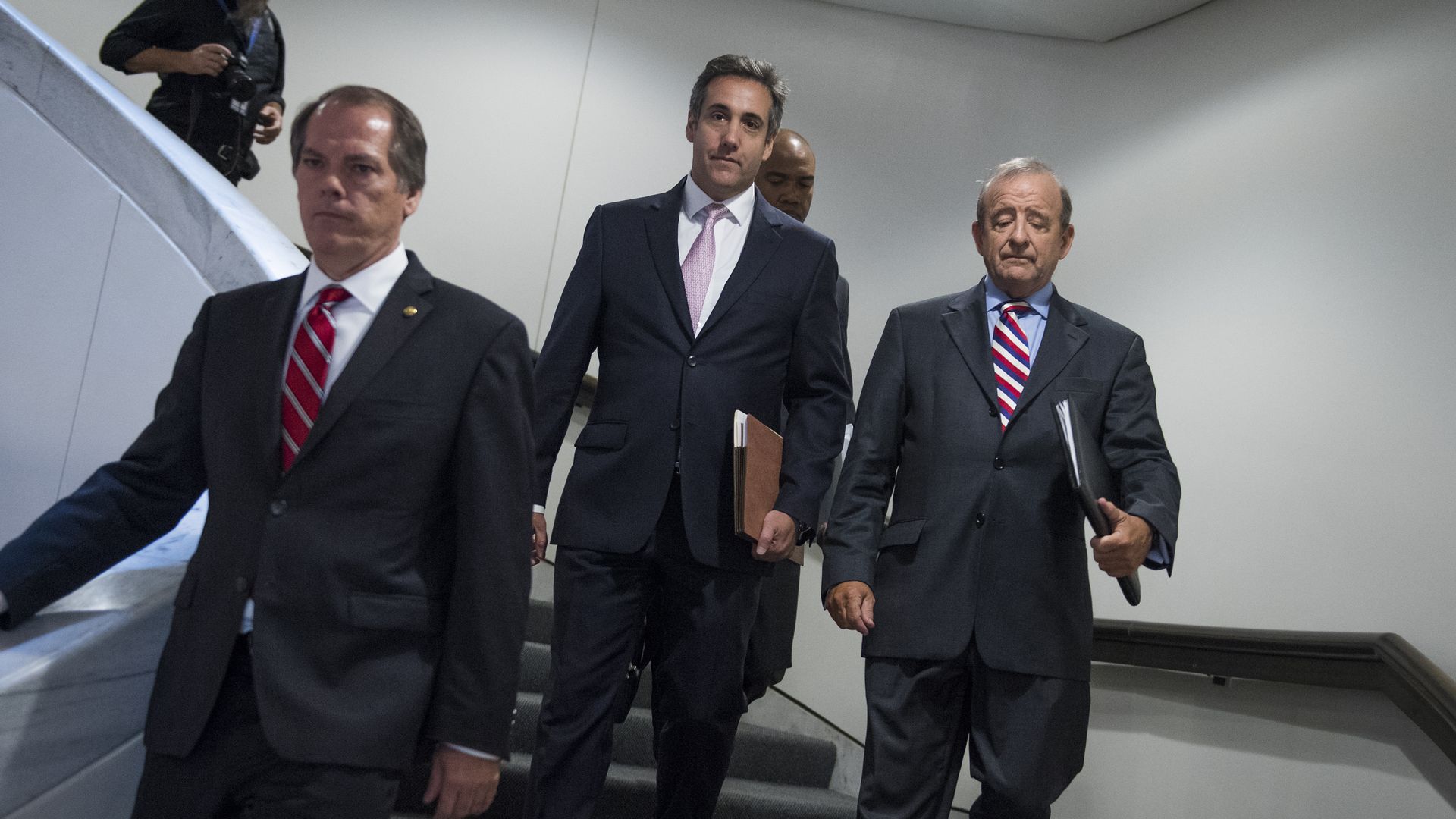 The FBI raided the office and hotel room of President Trump's personal lawyer, Michael Cohen, on Monday and took records and payments relating to Stormy Daniels' case as well as communications between Trump and Cohen, per the New York Times.
Federal prosecutors in Manhattan reportedly received the search warrant after obtaining a referral from Special Counsel Robert Mueller. The search appears to not be directly linked to Mueller, but it's likely he shared relevant information he had uncovered in his own probe with prosecutors, according to the Times.
"Today the U.S. Attorney's Office for the Southern District of New York executed a series of search warrants and seized the privileged communications between my client, Michael Cohen, and his clients. I have been advised by federal prosecutors that the New York action is, in part, a referral by the Office of Special Counsel, Robert Mueller."
— Cohen's lawyer, Stephen Ryan, said Monday
Ryan went on to add that the raid was "inappropriate and unnecessary," and said Cohen has "cooperated completely with all government entities, including providing thousands of non-privileged documents to Congress and sitting for depositions under oath." He also said the communications between Cohen and Trump are protected under attorney client privilege.
The backdrop: Cohen was drawn into Mueller's Russia investigation last year for his contacts with Russians during Trump's 2016 presidential campaign. He's also been at the center of the Stormy Daniels scandal, and admitted to paying the porn actress $130,000 during the campaign.
Trump's take: The president blasted the raid at a meeting with senior military leadership Monday night, calling it a "disgraceful situation" and an "attack on our country in a true sense ... an attack on what we all stand for."
Update: The Washington Post reports that Cohen "is under federal federal investigation for possible bank fraud, wire fraud and campaign finance violations," citing three people with knowledge of the case.
Go deeper