Google and Twitter pulled into Facebook's Capitol Hill drama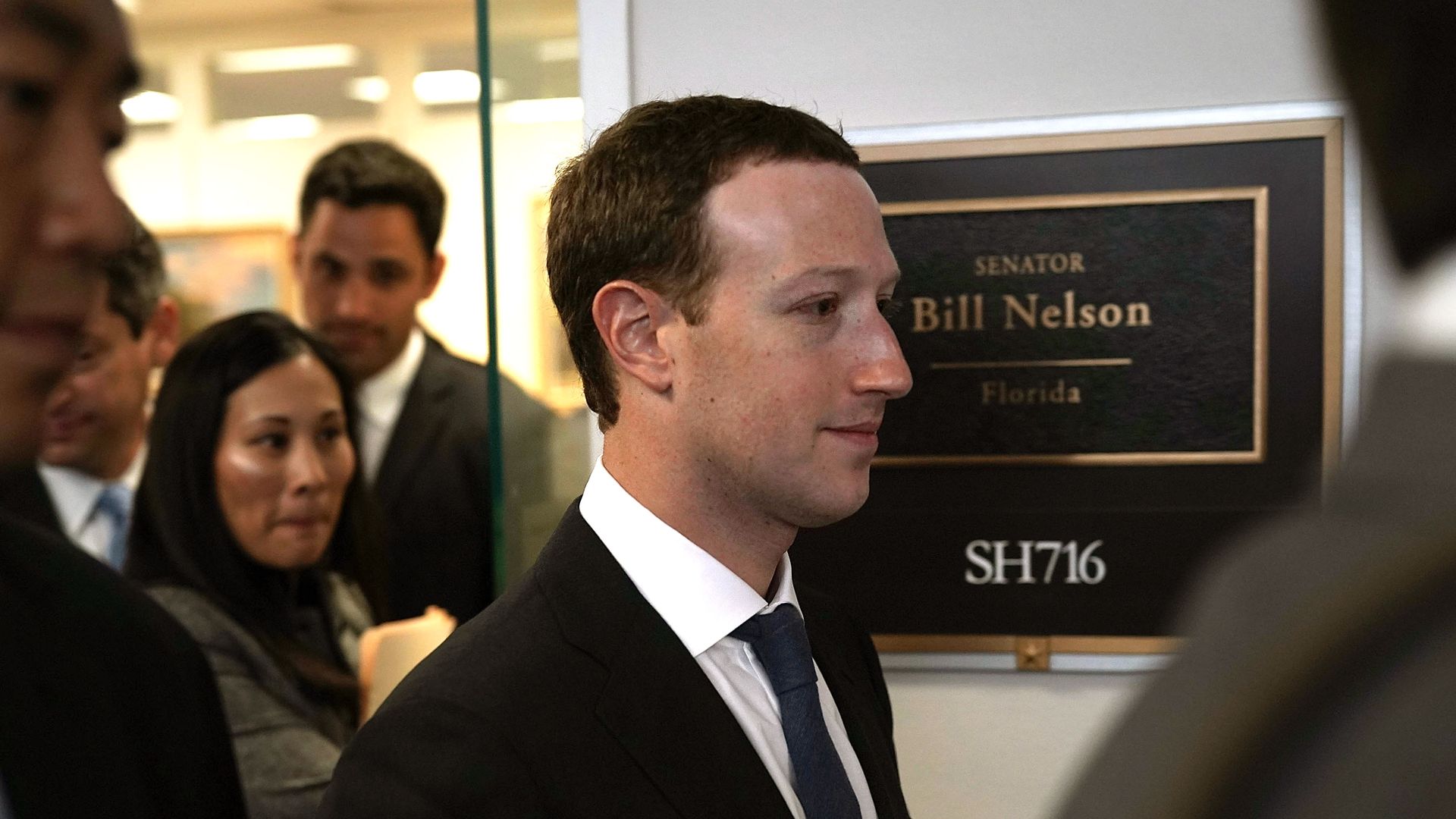 Sens. Mark Warner and Amy Klobuchar sent letters Monday to the CEOs of Google parent Alphabet and Twitter urging them to follow Facebook in endorsing their bill to increase disclosure requirements for online political ads.
Why it matters: Beyond Facebook's privacy firestorm, Google and Twitter are getting pulled into other debates surrounding how social media platforms are used during elections. Facebook endorsed the Honest Ads Act last week in a move that armed CEO Mark Zuckerberg with ammunition for his hearing appearances this week and put pressure on its rivals to follow suit.
What they're saying:
The senators said in letters to the chief executives of Alphabet and Twitter, Larry Page and Jack Dorsey, that they "encourage you to follow Facebook's lead and endorse the Honest Ads Act."
They also encouraged the companies to take further voluntary steps to be transparent about political ad spending on their platforms.
Dorsey and Google CEO Sundar Pichai had initially been called to testify before the Senate Judiciary Committee along with Zuckerberg until the panel arranged a joint session with the Senate Commerce Committee featuring the Facebook chief alone.
But Sen. Bill Nelson, the ranking Democrat on the Commerce Committee, said executives from Twitter and Google should have to testify. "Absolutely, because it's not just Facebook," he told reporters after meeting with Zuckerberg Monday. "He happens to be the point of the spear, but all of these other app sites that get your personal data, that's another way of us losing our privacy."
The bottom line: Most criticisms of Facebook's overall business model — which harvests user data for ad targeting — could be applied to Google and Twitter, too. They won't be spared from having to answer similar questions.
Go deeper