Aluminum prices rise after U.S. sanctions Russian producer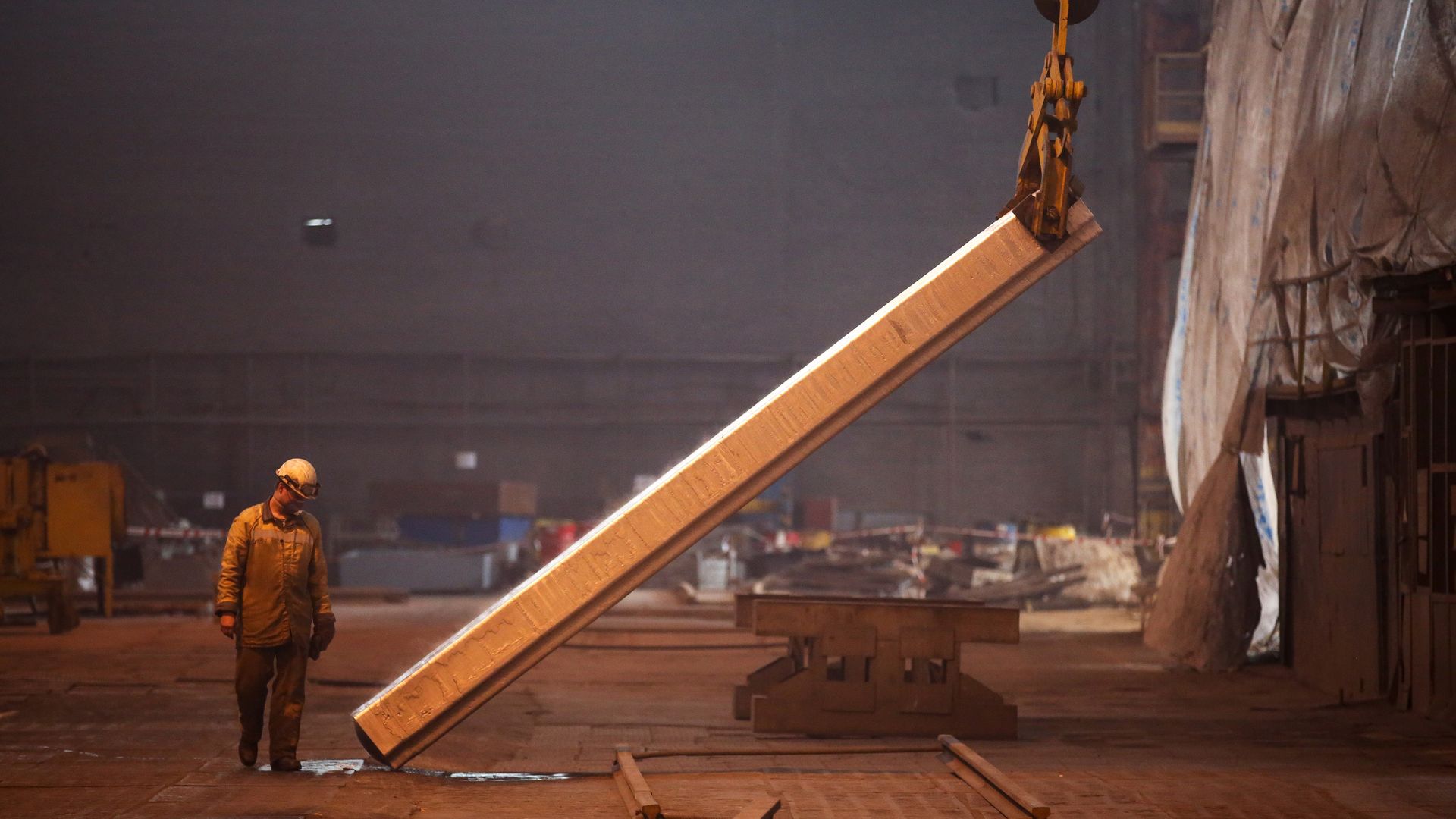 Aluminum prices are rising following the Trump administration's sanctions on Russian aluminum giant Rusal last week, reports MarketWatch.
What it means: The prices are likely climbing on expectations that the sanctions will result in a smaller supply of aluminum worldwide, as Rusal produces 7% of the world's aluminum. Meanwhile, Karen McBeth, content director of Metals Pricing at S&P Global, told MarketWatch that the sanctions could have a "lasting" effect on aluminum pricing in the U.S.
Go deeper