How Trumpworld is winging a trade war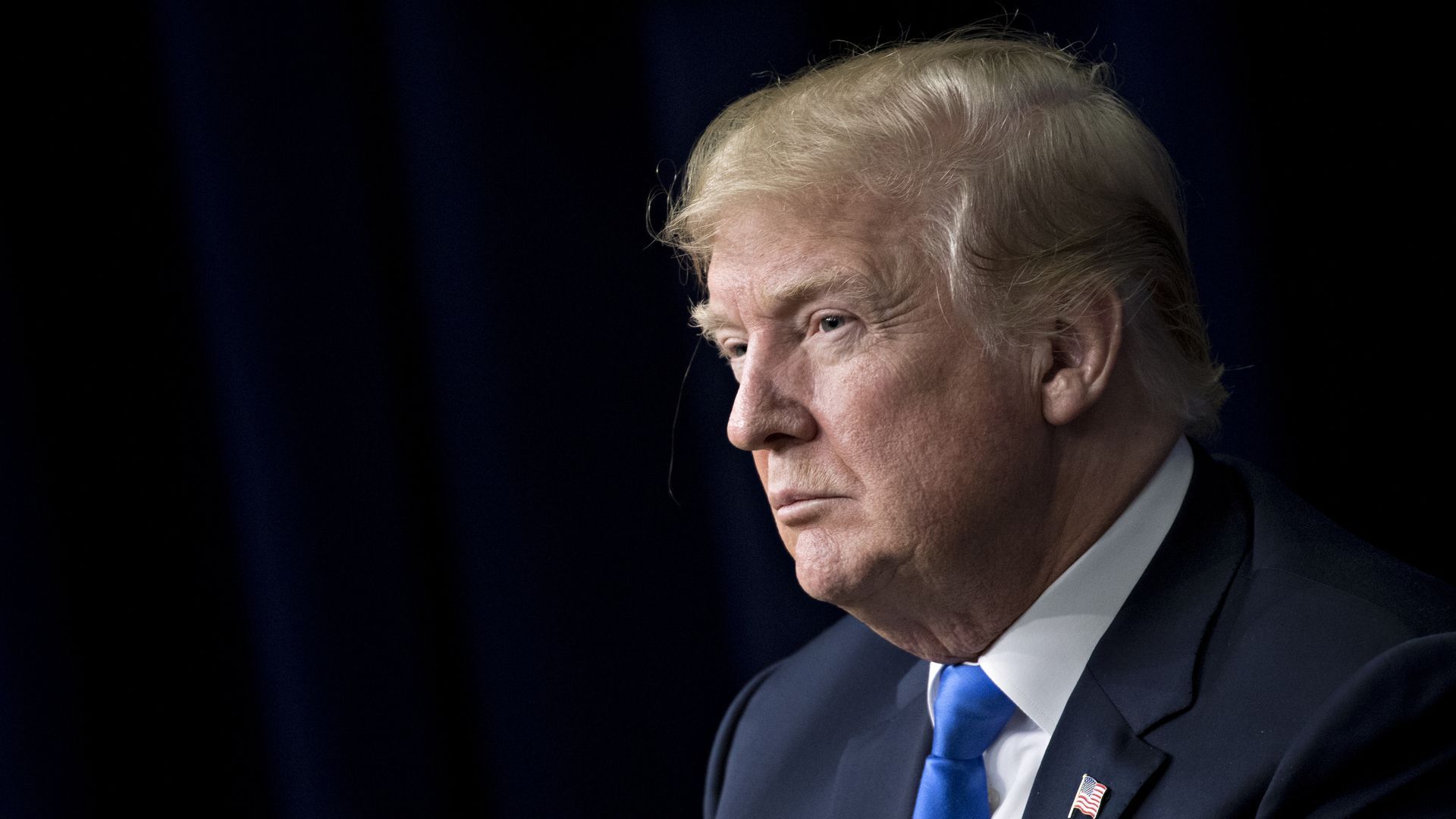 When the president threatened China with $100 billion in new tariffs, there had hardly been any White House discussion.
What I'm hearing: There wasn't one single deliberative meeting in which senior officials sat down to debate the pros and cons of this historic threat. Trump didn't even ask for advice from his new top economic adviser, Larry Kudlow, instead presenting the tariffs as a fait accompli. Chief of Staff John Kelly knew Trump wanted more tariffs but was blindsided by the speed of the announcement. And Legislative Affairs Director Marc Short — the White House's liaison to Capitol Hill — was totally in the dark.
To be sure, the president wasn't completely freelancing. The topic came up at the senior staff meeting the morning of the announcement. And he personally ordered Treasury Secretary Steven Mnuchin to put together the threat and to get it done by Thursday. Trump said he had to protect American farmers, whom the Chinese were threatening with billions in tariffs.
But for some White House officials, the moment was jarring: Trump had melted down Capitol Hill and roiled the markets with zero substantive internal debate.
Several senior officials blame Mnuchin for the messy rollout. One source ripped him for "hiding the ball" by not looping enough people in after getting such a significant request from Trump.
Another senior administration official defended Mnuchin, noting that after getting the order from Trump, he told the Staff Secretary and had multiple conversations with trade representative Bob Lighthizer, who worked in lockstep with him on this. The senior official also pointed out that no tariffs have been implemented yet, and that this was just a statement. (Though sources who were caught off guard say this wasn't any old statement; Trump was effectively declaring a trade war against China.)
Why this matters: Trump isn't just emboldened; he's unleashed — bringing the U.S. to the brink of a trade war at a breakneck pace.
What's next: Free-traders like Kudlow hope to lower the temperature and avoid a tit-for-tat with China on tariffs that could be economically disastrous. But with Trump as mercurial as he is, any soothing words from Kudlow should be taken with a very large grain of salt.
Go deeper