Hungary's Viktor Orban wins re-election on anti-migration agenda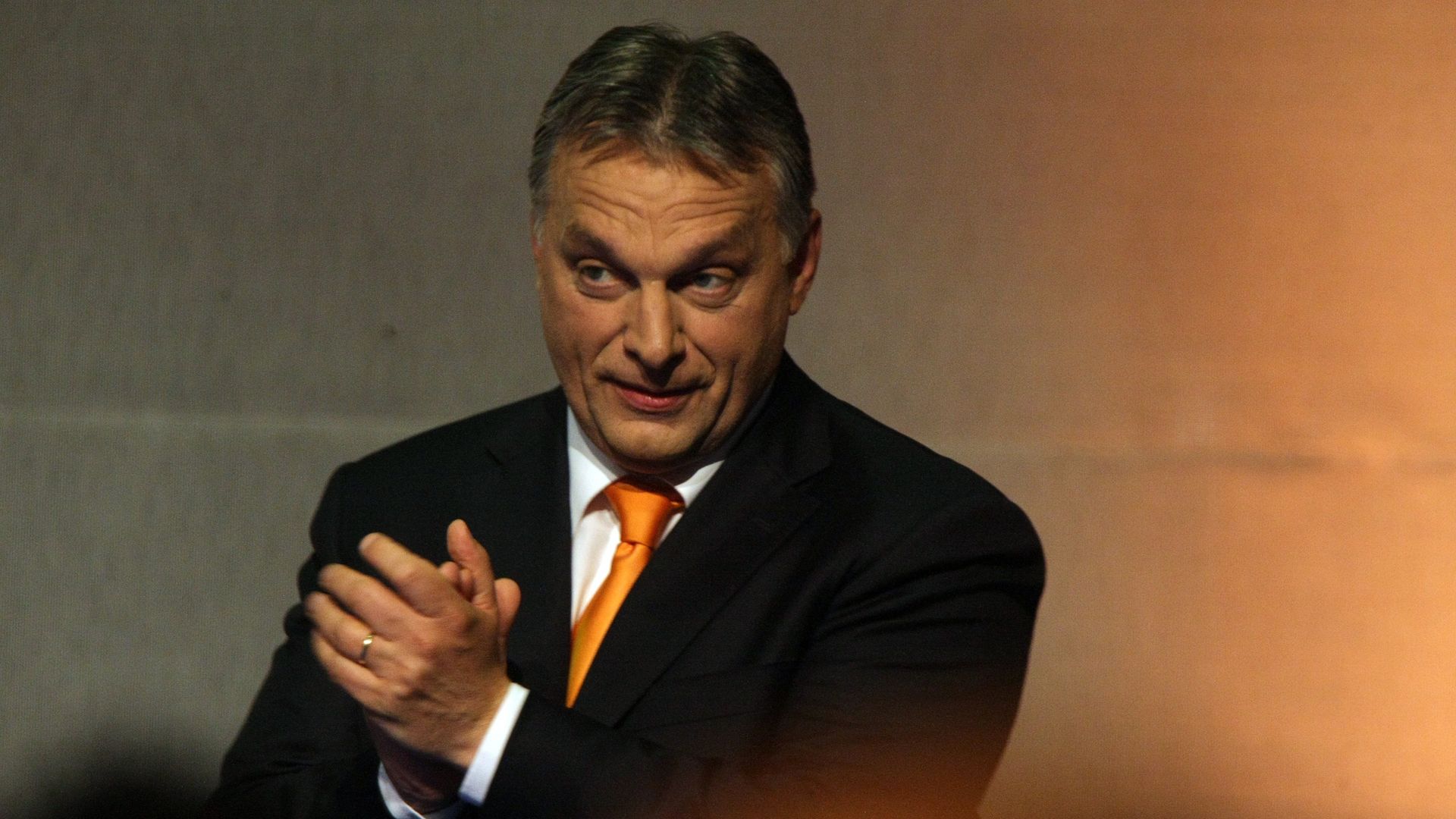 Hungarian Prime Minister Viktor Orban, who campaigned heavily on an anti-migration platform, easily won his third consecutive term in Sunday's parliamentary election, per the AP.
The details: Orban's ruling right-wing Fidesz party and the allied Christian Democrat party secured 133 of the 199 seats, the AP reports. This year's election, which had a high turnout, was considered by some to be the most consequential since communism ended in 1989. That's because the increasingly authoritarian Orban has enacted radical changes to the country's constitution, undermined checks and balances and imposed a crackdown on the free press.
Go deeper: Europe's illiberal state.
Go deeper