Chemical attack kills dozens in Syria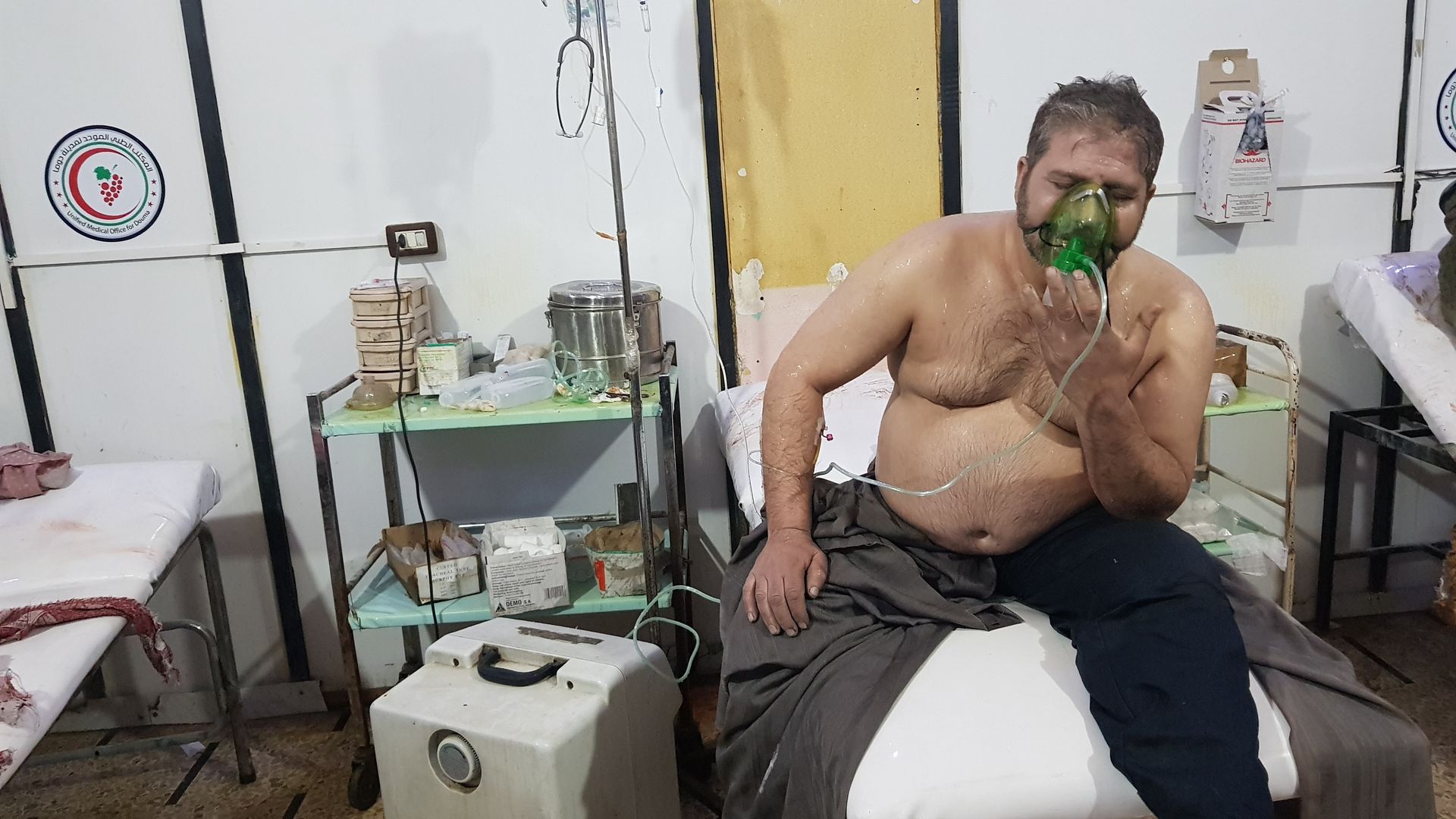 "A chemical attack on a [Syrian] rebel-held town in eastern Ghouta has killed dozens of people, medical services reported, and Washington said the reports — if confirmed — would demand an immediate international response," per Reuters: "A joint statement by the medical relief organization Syrian American Medical Society (SAMS) and the civil defense service ... said 49 people had died in the attack late on Saturday." That death toll has risen since, though the exact number is unclear.
Who's to blame: Per the N.Y. Times: "Medical and rescue groups blamed President Bashar al-Assad's government for the assault on the suburb east of the capital, Damascus."
This article has been updated to reflect new information.
Go deeper