Brazil's ex-president Lula surrenders for prison sentence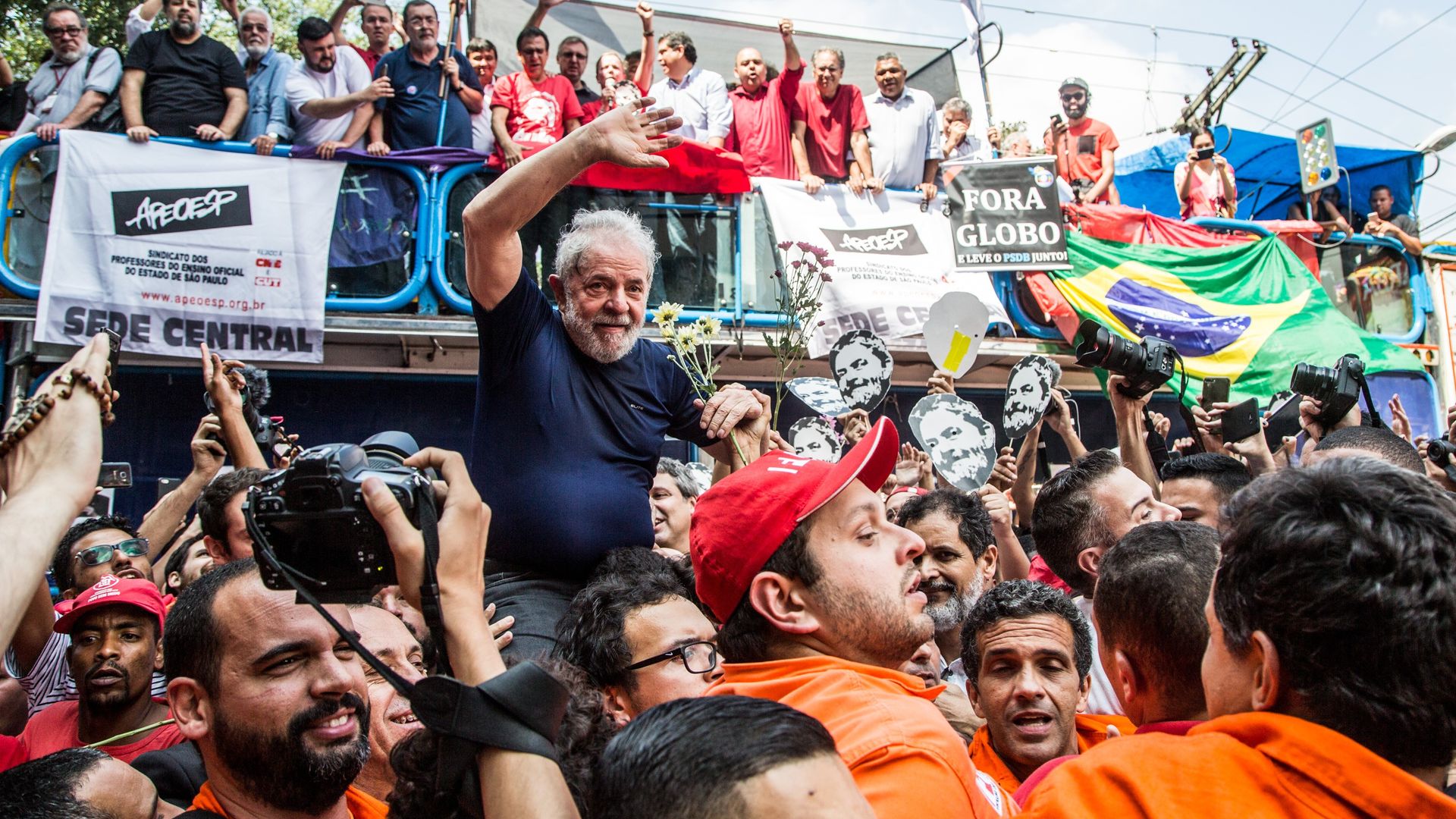 Luiz Inácio Lula da Silva, Brazil's former president and current presidential frontrunner, surrendered to authorities today to begin serving a 12-year sentence on corruption charges, per the NYT. Lula, as he is popularly known, is one of a number of prominent Brazilian politicians engulfed in a massive kickback scandal.
Why it matters: Lula's imprisonment removes the top contender for Brazil's presidency from the race and could heighten political tensions in a nation still relatively new to democracy.
Go deeper