South Korean ex-president gets 24-year prison sentence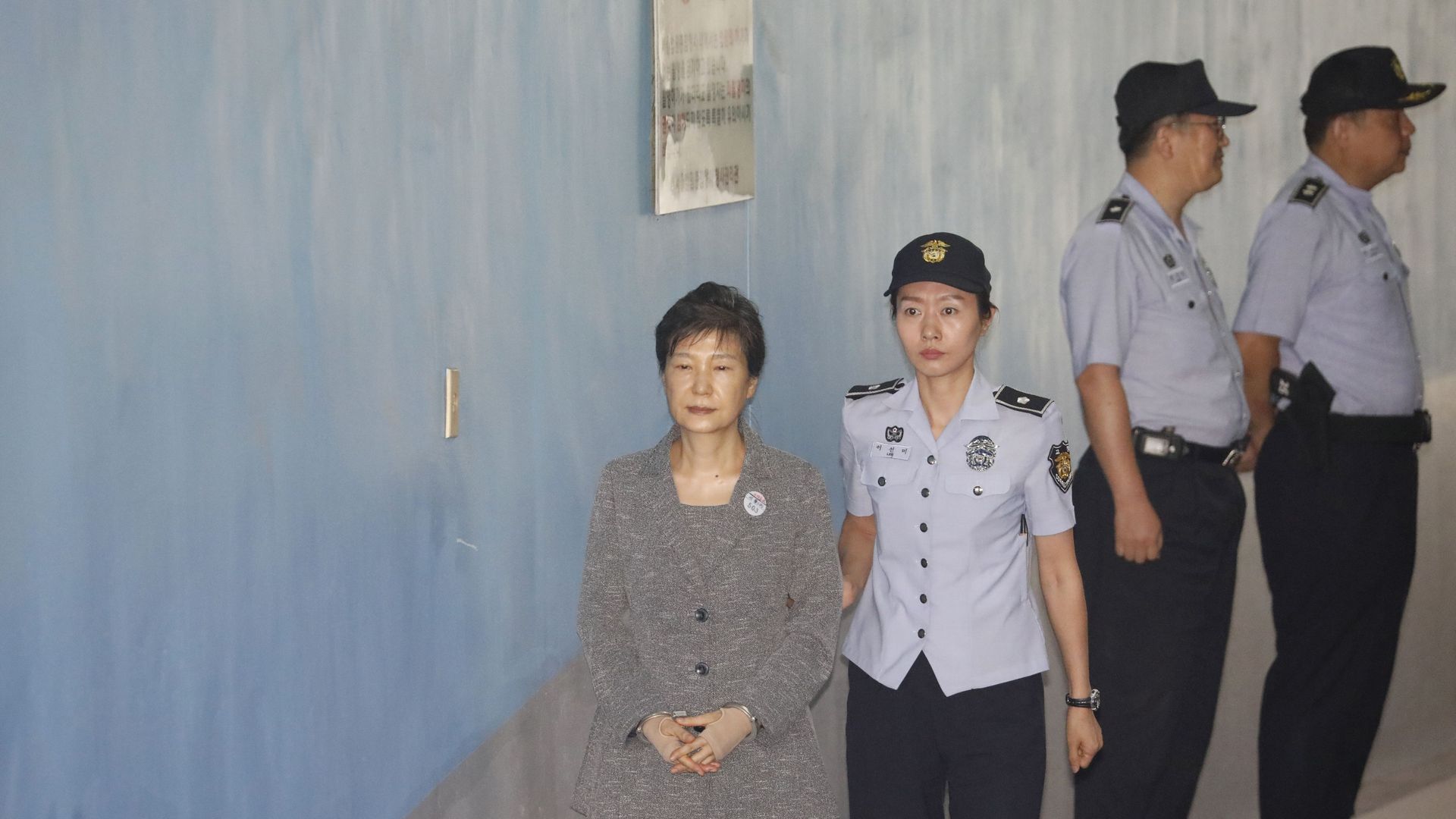 Park Geun-hye, who was ousted as South Korea's president last year over corruption allegations, was sentenced Friday to 24 years in prison, per the NY Times.
Why it matters: "Ms. Park's conviction on bribery, coercion, abuse of power and other charges was the first lower-court ruling on a criminal case to be broadcast live in South Korea. She is the country's first former leader to be arrested and convicted of crimes since two former military-backed presidents were found guilty of sedition and corruption in the 1990s."
Go deeper