Updated Apr 7, 2018 -

World
Trump's trade war changes China's calculus on North Korea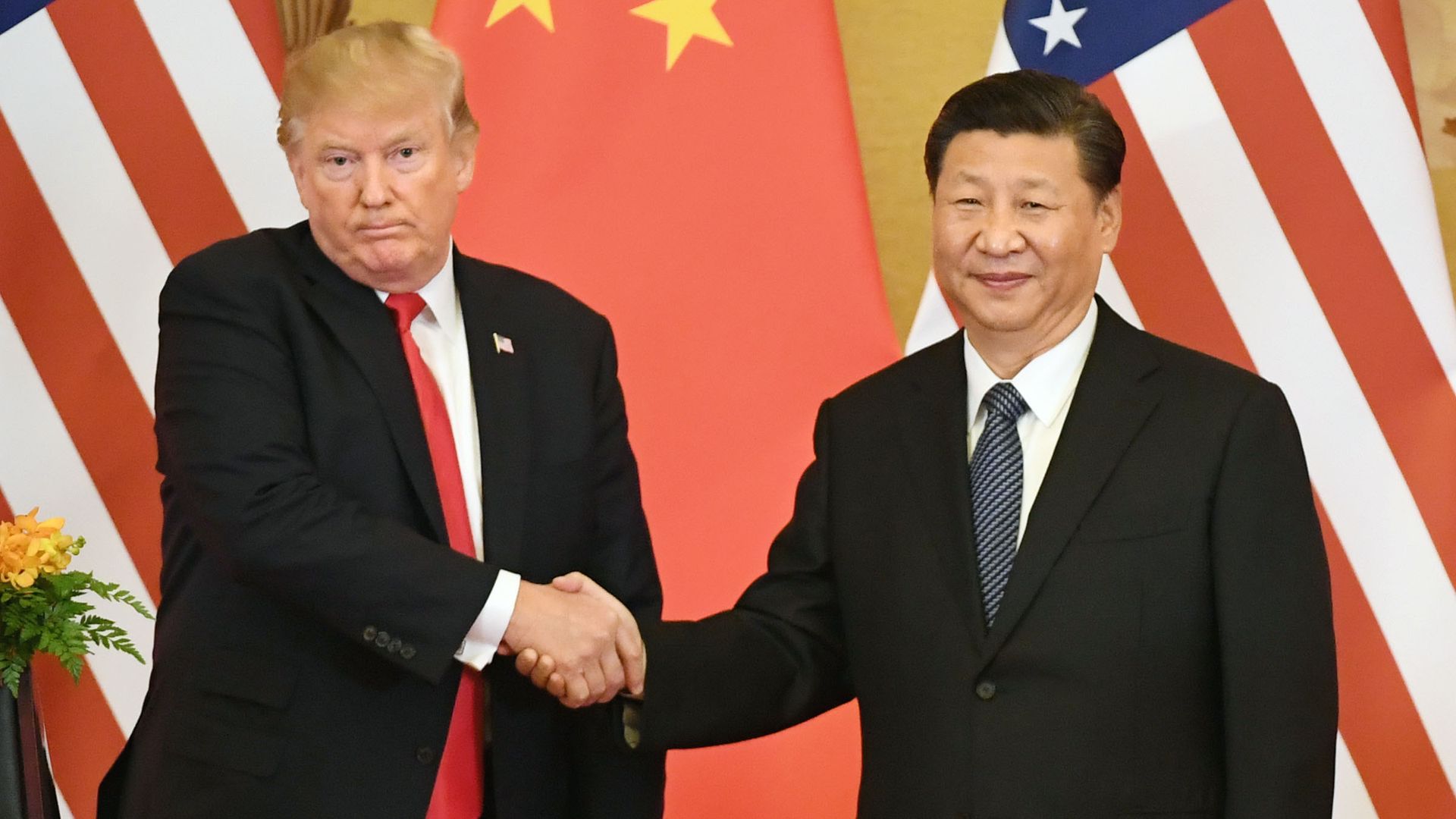 Part of the reason China was willing to take a harder line against North Korea was to curry favor with the U.S., but Trump has proposed tariffs on Chinese exports anyways, ratcheting up trade tensions.
Why it matters: Beijing is now reassessing its priorities when it comes to North Korea, according to Jenny Town, managing editor of 38 North, and may be less willing to keep up the pressure.
Between the lines
Obviously China has other motivations in sanctioning North Korea, Town says: "they were frustrated with North Korea and they don't want North Korea to have nuclear weapons." But this trade war changes the calculus in Chinese-U.S. relations, including on North Korea.
"China...If they're helping me with North Korea, I can look at trade a little bit differently, at least for a period of time. And that's what I've been doing."
— Trump in December, 2017
China's calculus
Robert Manning, a former senior strategist with the Office of the Director of National Intelligence under Barack Obama, says China's "concern for stability" informs the reluctance to pressure North Korea. They're worried "if they squeeze too hard," they could help precipitate a "collapse," he says.
That is threatening to the Chinese for two reasons, per Manning. One, "the Chinese understand that missiles can be pointed in all directions," including at them, and they also share a border which, in the case of collapse, could mean a humanitarian crisis in Chinese territory.
What's next?
"China will continue to use the North Korea issue as a bargaining chip with U.S., to the extent it can, and that includes the trade front," Yun Sun, the director of the China Program at the Stimson Center, told Axios.
We "will see a softening of the sanctions that China has against North Korea," Town says. That's because although China has an interest in cutting off the North's ability to fund its nuclear program, "when you cut off North Korean business from China it also affects the Chinese economy." Bolstering trade channels with North Korea could also "ensure stability on the Korean peninsula."
Sun says that while China can't ease UN sanctions on North Korea without violating UN resolutions, "what is tricky is whether China will loosen its implementation of the sanctions" by skirting them as in the past. China could also "raise the issue of easing sanctions, although U.S. will be fully capable of saying no," Sun said.
Go deeper