First look: Jamie Dimon on making the economy work for more people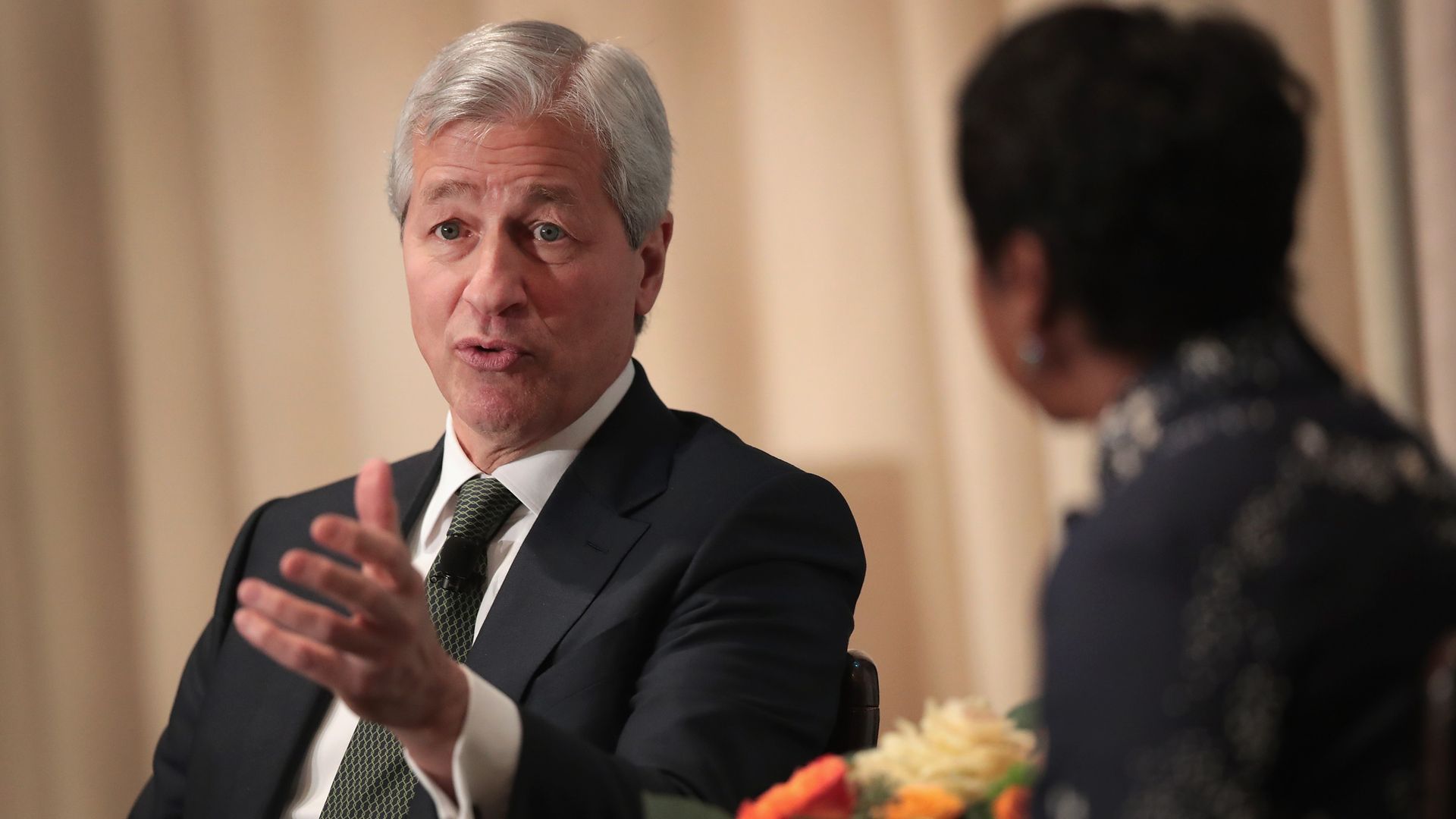 Jamie Dimon — chairman and CEO of JPMorgan Chase, and chairman of the Business Roundtable — gives Axios readers a taste of the issues animating corporate America, with this sneak peek at his annual shareholder letter.
A big thing: "The role of business in society: ... It is important to explain both what we do and why it is so important for our communities. As the primary engine of economic growth, the private sector has an important role to play in making sure the benefits are widely shared. The future of business and the health of our communities are inextricably linked. We believe that making the economy work for more people is not simply a moral obligation — it's a business imperative."
"Strengthening diversity: ... First, it is the right thing to do from a moral perspective. Second, it is better for business to include a group of people who represent the various communities where we operate. And third, if I can pick my team from among all diverse people, I will have the best team."
"Collaboration: People don't think about the challenges in their everyday lives as being Democratic or Republican issues — and our political leaders need to stop thinking that way. We need a well-performing, competent government to thrive as a nation."
"Prisoner re-entry: Supporting re-entry programs is an important part of our effort to create opportunity that strengthens communities and results in a stronger economy."
"Global Engagement & Trade: Reversing the interconnectedness built by our post-World War II institutions is neither desirable nor feasible. As a nation, we cannot isolate ourselves any more than we can stem the ocean's tide."
Go deeper ... Dimon op-ed in today's Wall Street Journal, "Businesses Can Make Sure Growth Helps Workers" ... Annual report, and full text of letter.
Go deeper