Trump says he'll send as many as 4,000 troops to the border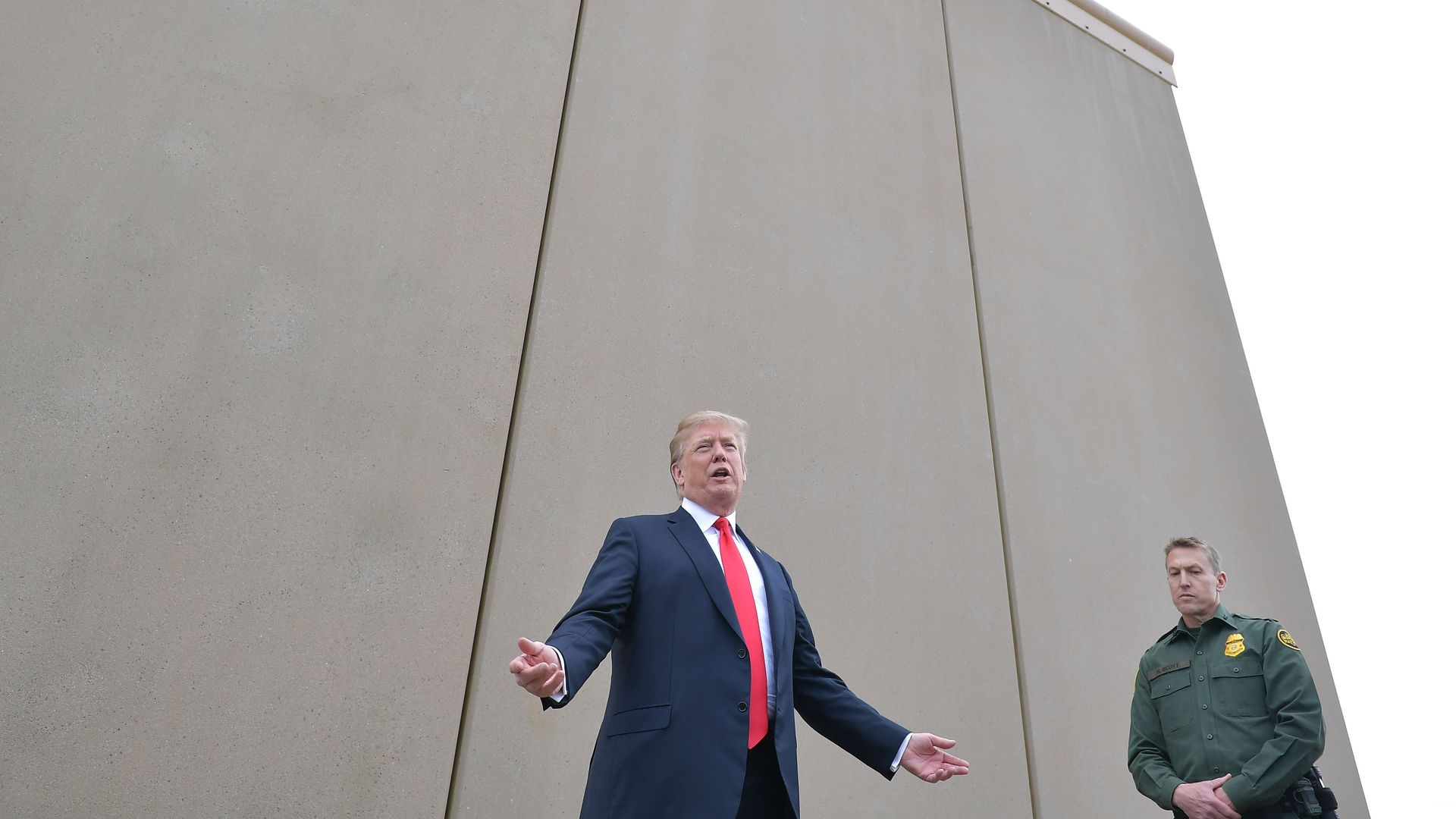 Speaking to reporters aboard Air Force One, President Trump said today he will send "anywhere from 2,000 to 4,000" National Guard members to the border, per today's pool report. He added that the administration is still looking into how much this would cost.
By the numbers: President Obama sent 1,200 National Guard troops to the border in 2010, and President George W. Bush sent 6,000 troops in 2006. Both deployments cost a total of around $1.3 billion, per CNN.
Go deeper