AbbVie makes another deal for Humira drug monopoly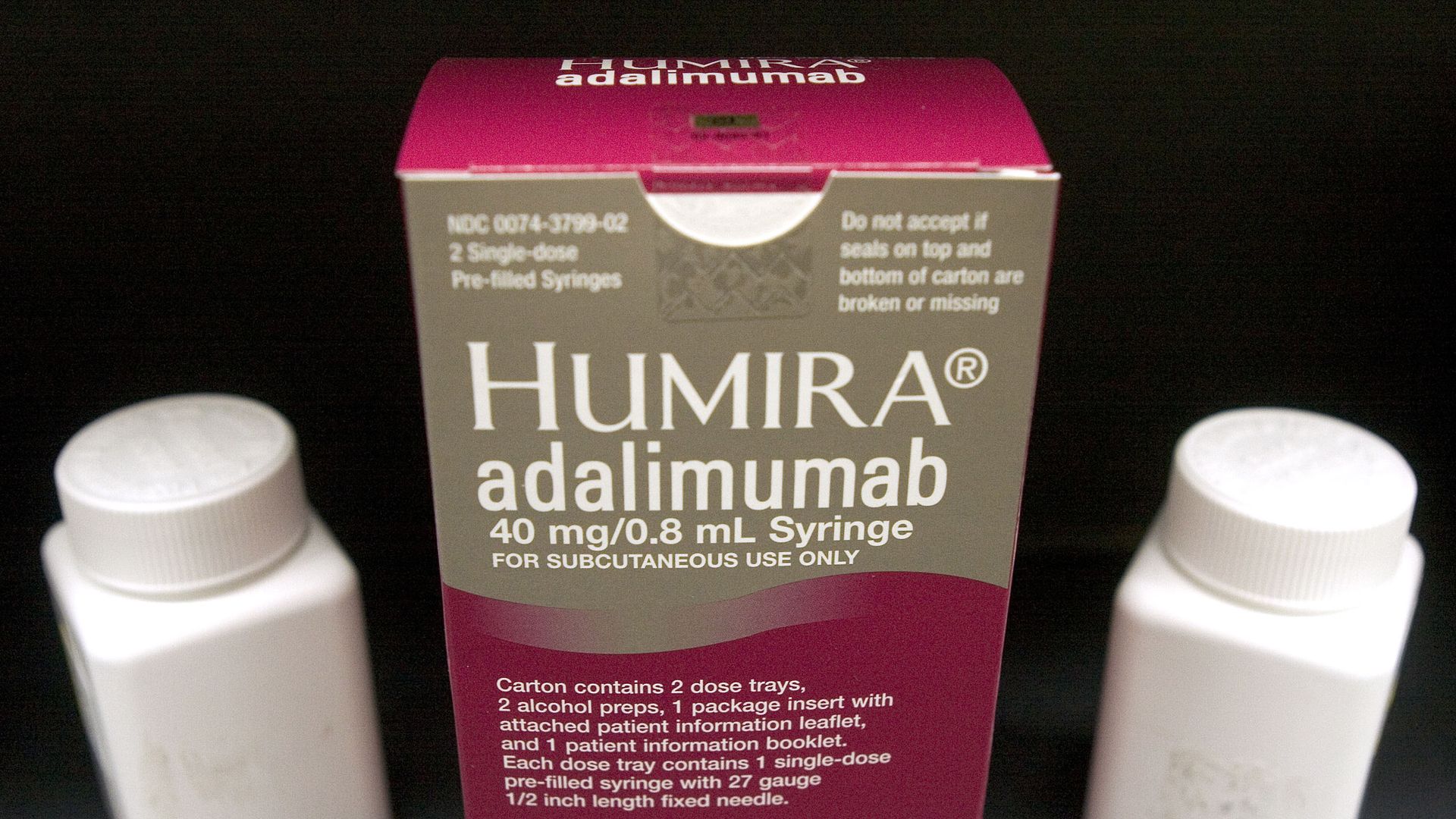 AbbVie said Thursday it reached a deal with biopharmaceutical firm Samsung Bioepis that prevents Samsung from selling its cheaper copy of AbbVie's blockbuster drug Humira in the U.S. until June 30, 2023. This settlement comes roughly six months after AbbVie inked a similar deal with Amgen.
Why it matters: These settlements guarantee AbbVie will have five more years of monopoly pricing in the U.S. for the top-selling drug in the world, even though biosimilar versions of Humira will be available in Europe this October. Humira has garnered huge profits, spurred in part by routine price hikes from AbbVie.
Go deeper