Trump's health care tariffs could raise drug costs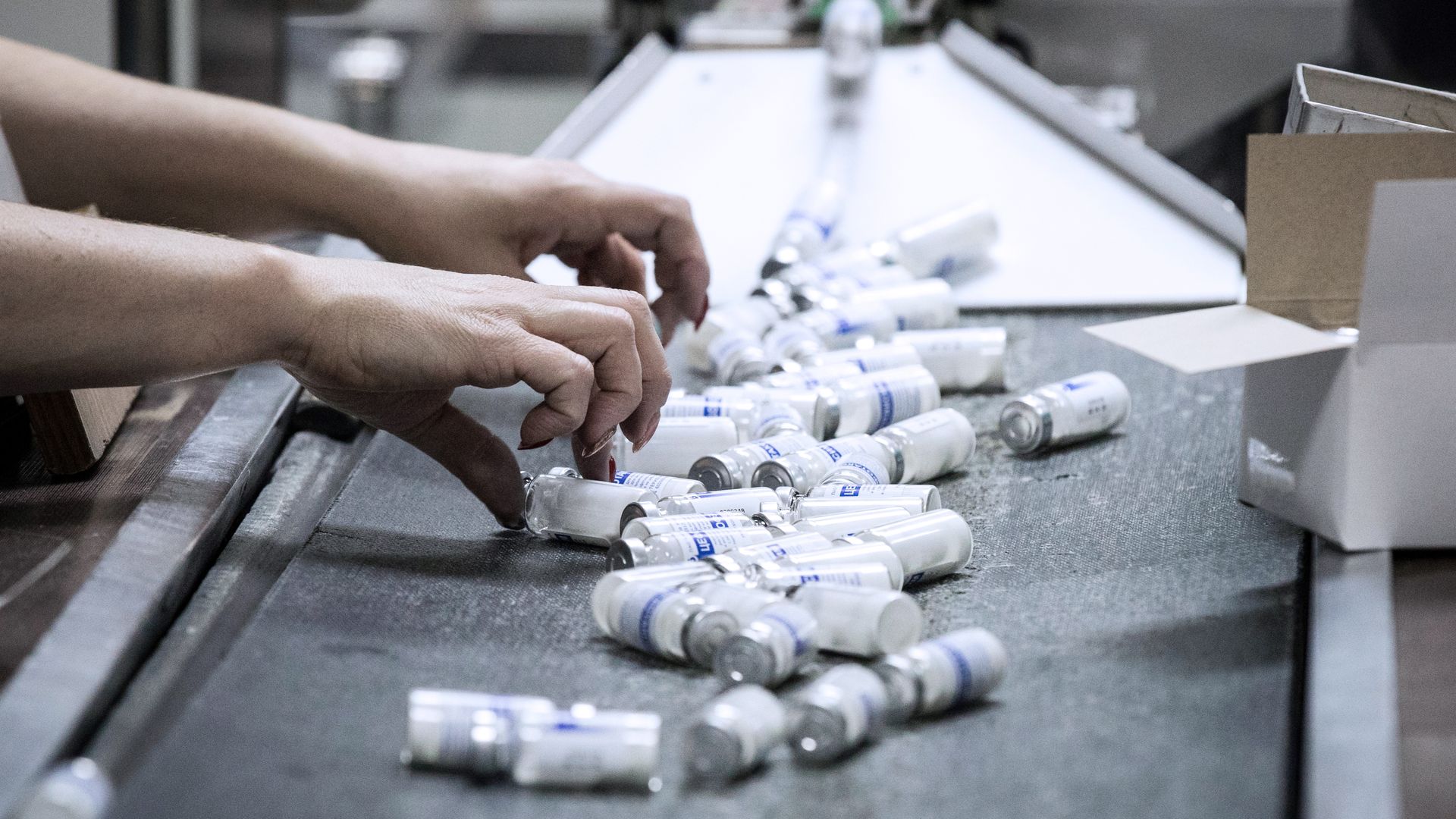 There are a lot of medical products on the Trump administration's list of candidates for the new 25% tariffs it wants to impose on China, including vaccines; insulin products; MRI machines, surgical tools and other medical devices; and a host of raw ingredients for pharmaceuticals.
Why it matters: An enormous amount of the ingredients in American pharmaceuticals are made in China. As those prices rise, the cost of drugs could rise, too — and the impact could be especially dramatic for generics.
How it works: Brand-name drugs are more expensive, in part, because their sales subsidize research and marketing. For generics, on the other hand, the physical act of making the pill is a much bigger part of the manufacturer's costs.
Between the lines: The Trump administration is eager to show progress on reducing the cost of prescription drugs, and one of its top priories is greater competition from generics.
Go deeper