Trump says U.S. will soon decide whether to pull troops out of Syria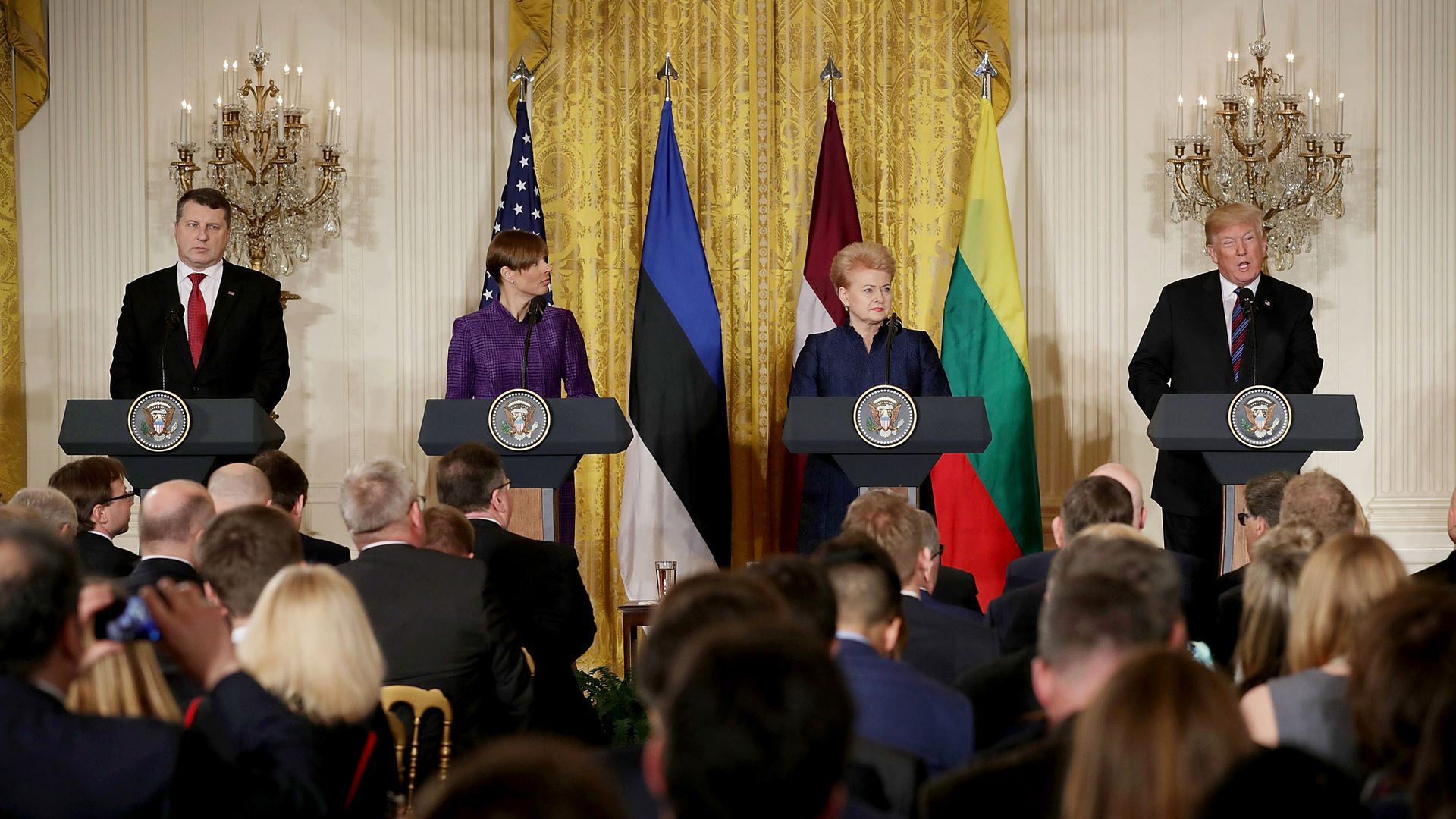 During a joint press conference with leaders of the Baltic States, President Trump said the U.S. military coalition has "almost completed" the task of getting rid of ISIS in Syria, and that the administration will soon be making a decision on when to pull U.S. troops out of the region.
Quick take: This is along the same line of thinking the president expressed last week when he said "let other people take care of [the ISIS situation in Syria] now."
"I want to get out. I want to bring out troops back home. I want to start rebuilding our nation."
— President Trump
Highlights: President Trump made the most news from today's joint presser with President Raimonds Vējonis of Latvia, President Dalia Grybauskaite of Lithuania, and President Kersti Kaljulaid of Estonia.
Russia
Trump said he "hopes" that the U.S. and Russia will be able "to have great dialogue," adding that "nobody has been tougher on Russia than I have."
"Getting along with Russia is a good thing. Getting along with China is a good thing. Getting along with other countries, including your three countries, is a good thing," Trump added.
U.S. border with Mexico
"Hopefully Congress will get their act together soon," said Trump. "We don't have laws, we have catch and release … we are preparing for the military to secure our border between Mexico and the U.S."
NATO
President Trump congratulated the three leaders for meeting their NATO obligation of a 2% GDP benchmark for funding their national defense.
Lithuanian President Dalia Grybauskaite said that that the Baltic States need leadership, "even unpredictable leadership" to make sure NATO allies are investing in defense.
Go deeper