Microsoft and DOJ say Supreme Court privacy case is pointless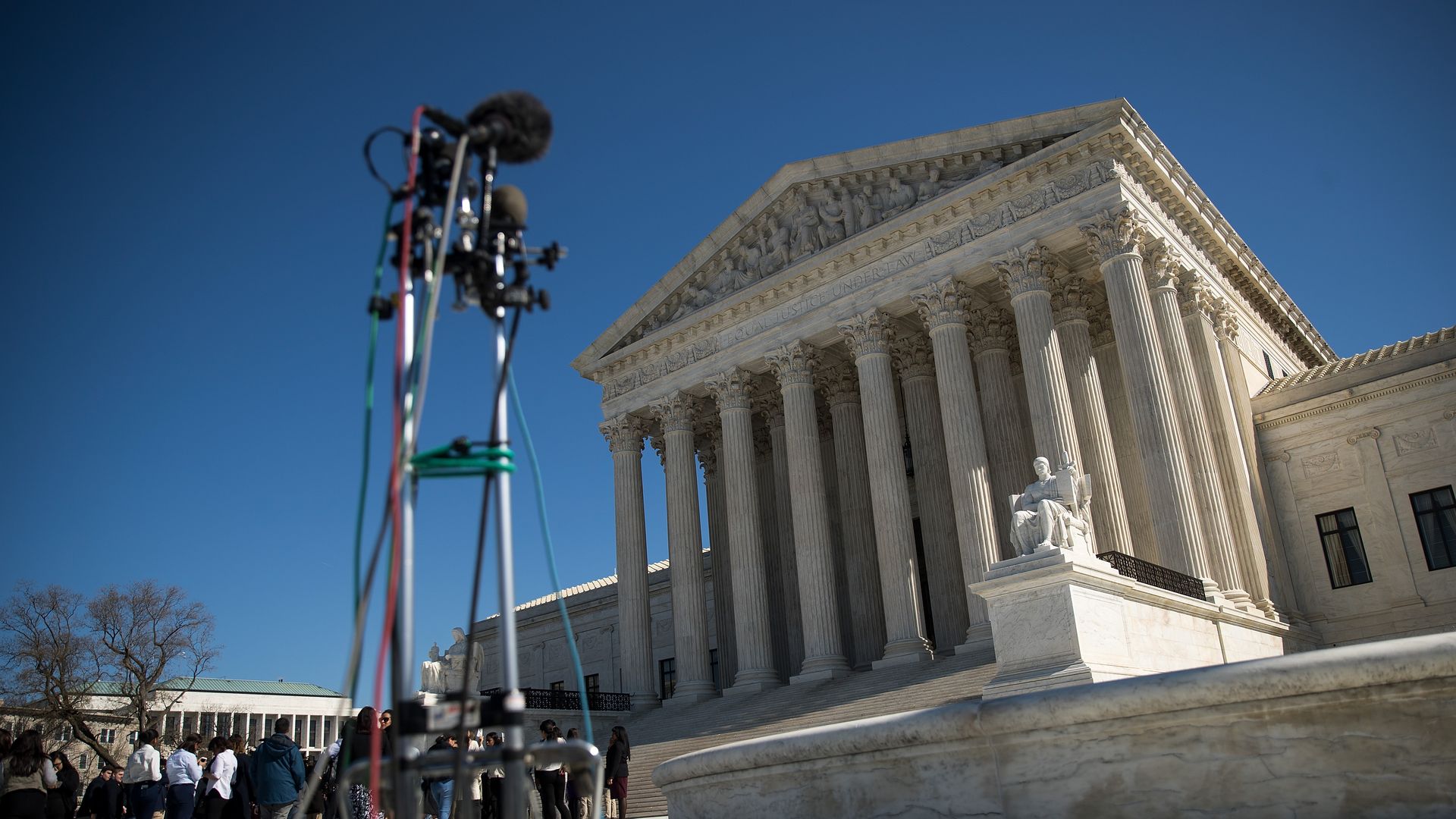 A potentially landmark Supreme Court case on digital privacy is likely going to disappear. Microsoft and the Justice Department had been fighting over U.S. law enforcement's access to emails stored on overseas servers; but both parties have now asked the high court to pull the plug on their lawsuit.
Between the lines: Microsoft and the Justice Department say a new law — which Congress passed after oral arguments commenced — has rendered their legal dispute moot. Some of the justices were already inclined to kick the issue back to Congress. When both sides agree the controversy here has been resolved, it's unlikely the court will disagree.
Go deeper