Storm clouds for the electric vehicle market: EPA & Tesla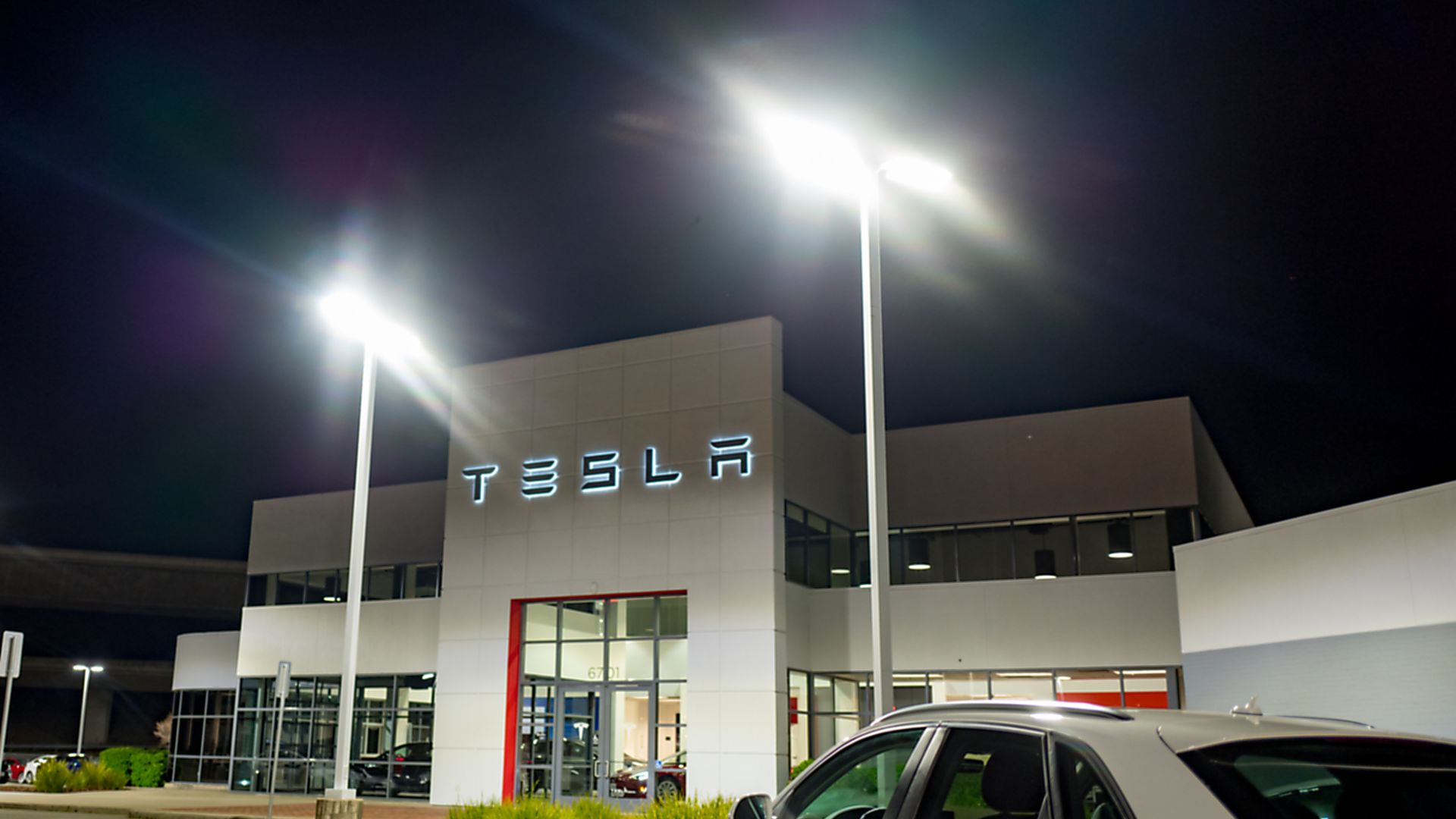 Two storylines are converging that could bring headwinds for the growth of U.S. electric vehicles: EPA's regulatory rollbacks and Tesla's rough patch. But whether they're ultimately strong gusts or merely light breezes is hard to know yet.
Why it matters: Environmentalists fear the EPA efforts could slow the transition to a cleaner vehicle mix at a time when carbon emissions from the transportation sector have become the top source of U.S. carbon dioxide output. This comes as Tesla is set to release data showing how short it's falling on producing the mass market Model 3 electric sedan, a car that could be important to the wider expansion of EVs on U.S. roads.
The EPA began Monday the process of weakening Obama-era auto mileage and carbon emissions rules for model years 2022–2025, and signaled it may attack the power of California and around a dozen other states to maintain tougher rules.
How Tesla fits in: A helpful piece in Vox explains why this is bad for Tesla, which is already struggling to boost production of its mass-market Model 3, and other EV companies. Weaker rules mean a smaller market to sell emissions and mileage credits.
In the nearer term: It's a make-or-break year for the company, which has seen its stock price tumble and recently suffered a Moody's downgrade, among other problems.
Tesla observers will be watching quarter one numbers closely to see how far short of the (already scaled back) goal of producing 2,500 Model 3s per week by the end of the quarter the company falls.
Jalopnik obtained an internal email sent Monday from CEO Elon Musk, who said they had surpassed 2,000 per week.
But Tesla will be under pressure to show sustainable growth going forward, both toward the goal of producing 5,000 Model 3s per week by mid-year — which was initially the goal for the end of 2017 — and sustainably growing production beyond that.
"Are they really at 2,000 or did they just stuff their system to achieve 2,000 for last week?" David Kudla of Mainstay Capital Management tells Reuters.
Be smart: Despite all the attention on EPA's rollback, a swirl of forces are still driving big automakers to offer more electric options. U.S. federal policy is just one market influence, alongside other countries' policies, falling battery tech costs and more.
A slew of major companies have announced expanded electric plans over the past two years, such as Ford's Detroit Auto Show announcement in January of plans to invest $11 billion by 2022 and offer 40 electric and hybrid models.
On the record: Two analysts I chatted with yesterday cautioned against assuming the EPA moves will make a big difference in automakers' behavior in the coming years.
"This is a much bigger story than the EPA. It involves a lot of other big jurisdictions, most importantly the Chinese market."
— Salim Morsy, analyst with Bloomberg New Energy Finance
He also notes the zero-emissions vehicles programs in California and other states are key, and while EPA may go after them, that would likely mean a protracted court battle.
BNEF has forecast that electrics will make up 54% of new car sales in 2040 worldwide (and nearly 60% in the U.S.). Right now they're just a blip worldwide.
Yes, the U.S. regulations matter, but their effect is limited because "the baton is being passed to market-driven considerations."
The allure of China: The EV push in China alone, the world's biggest market, "effectively tells the U.S. automakers that directionally speaking, they need to continue on the path they are on," Morsy said.
"It likely does not significantly sway the corporate strategy of the big three auto [original equipment manufacturers] in the U.S. and indeed all of the OEMs that sell cars in the U.S.," he said of EPA's plan.
Autotrader analyst Michelle Krebs makes a similar point in expressing doubts that automakers will back off their announcements in recent years to pour billions more dollars in new electric models and development. She said:
"If you are going to be a global player, you have got to play in China and you have got to play by China's rules, and that means more electric vehicles and more efficient vehicles."
Chinese policy calls for sales of 7 million electric vehicles per year by 2025.
The bottom line: Krebs notes the bigger question is how to get U.S. consumers to buy more EVs, which they have yet to flock to amid low gasoline prices and a taste for larger vehicles.
Go deeper