Report: Spotify shares may price higher than expected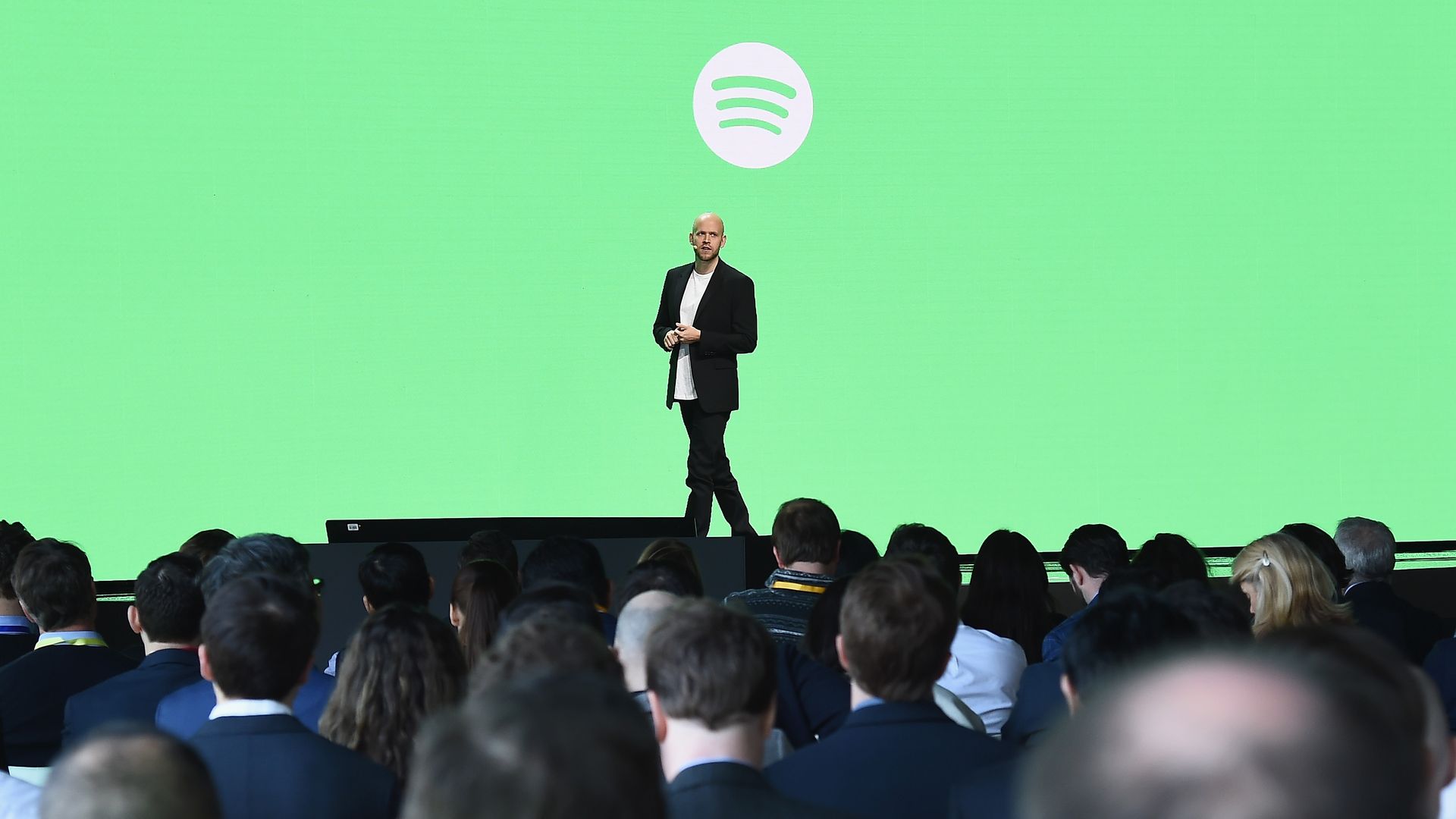 Spotify shares are indicated to begin trading at between $145 and $155 per share, according to Reuters. This would give the company an initial market cap of between $25.8 billion and $27.6 billion.
Update: Reuters has now raised the range to $150-$160 per share.
Why it matters: This is higher than the NYSE reference price of $132 per share, which also was near the highest that Spotify shares had traded on private secondary exchanges through March 14. It also could be rich enough that several "on-the-fence" sellers will jump.
Go deeper