Scientists can't prove Russia produced nerve agent used in U.K.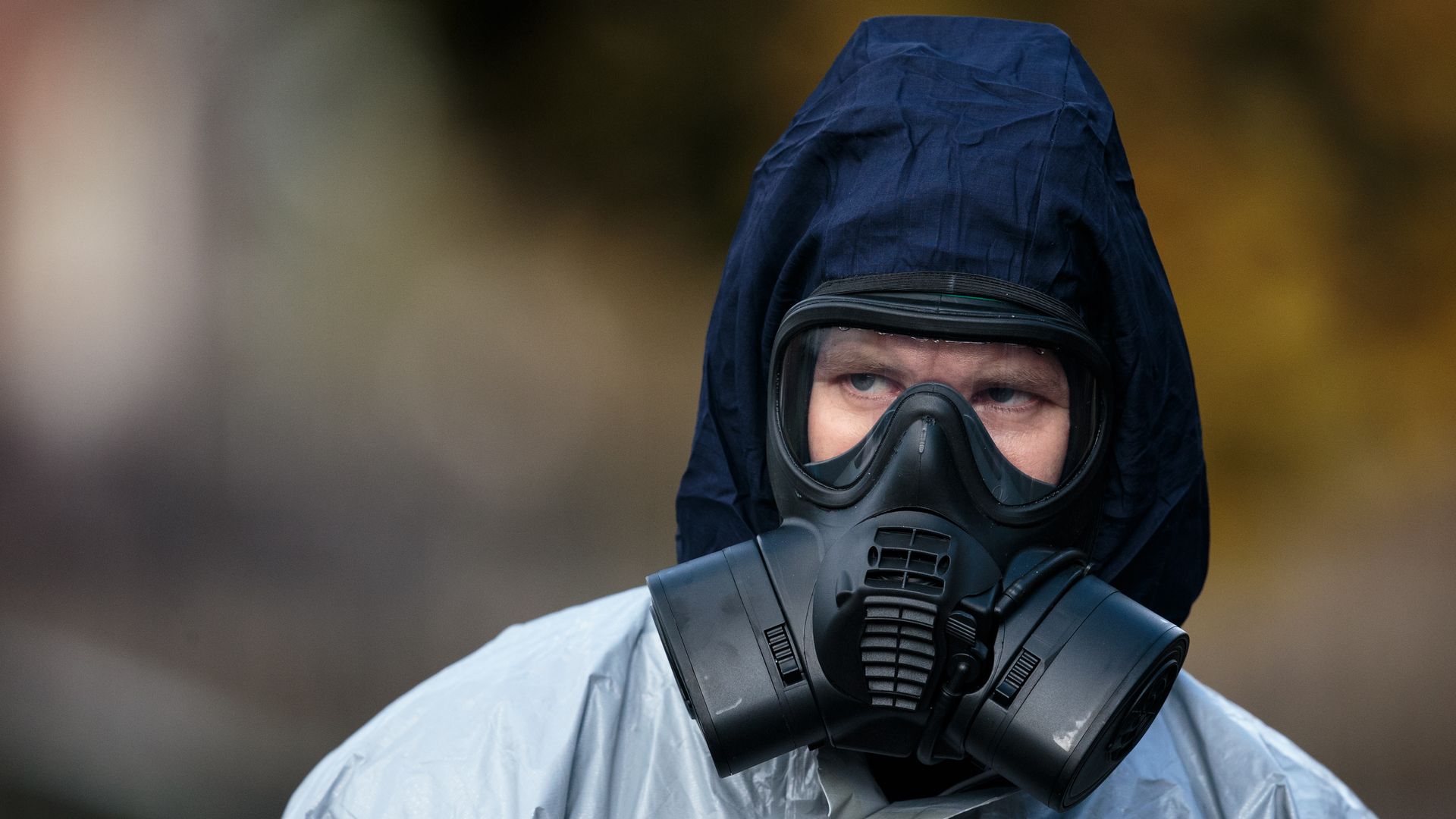 In an interview with Sky News, Gary Aitkenhead, the chief executive of the Defence Science and Technology Laboratory (DSTL) at Porton Down, said his laboratory could not definitively say Russia had manufactured the nerve agent used to poison a former Russian spy in the town of Salisbury, England.
Why it matters: Russia will seize on the comments to argue the U.K. has accused the Kremlin without evidence. But Aitkenhead said it is not the scientists' job to "prove" where the nerve agent was made. "We provided the scientific information to the government who have then used a number of other sources to piece together the conclusions that they've come to," he said.
The U.K. Foreign Office quickly followed up with a statement saying the Porton Down assessment was "only part of the intelligence picture."
What evidence the scientists did find: "We were able to identify it as Novichok, to identify that it was military-grade nerve agent," Aitkenhead said.
As the Foreign Office statement notes, Russia "has produced and stockpiled" Novichok as part of its work to find "ways of delivering nerve agents probably for assassination." Novichok was developed in the Soviet Union in the 1970s and 1980s.
Go deeper: Russian nerve agent from Skripal attack a deadly game-changer.
Go deeper