The politics of ACA rate hikes will be 2016 in reverse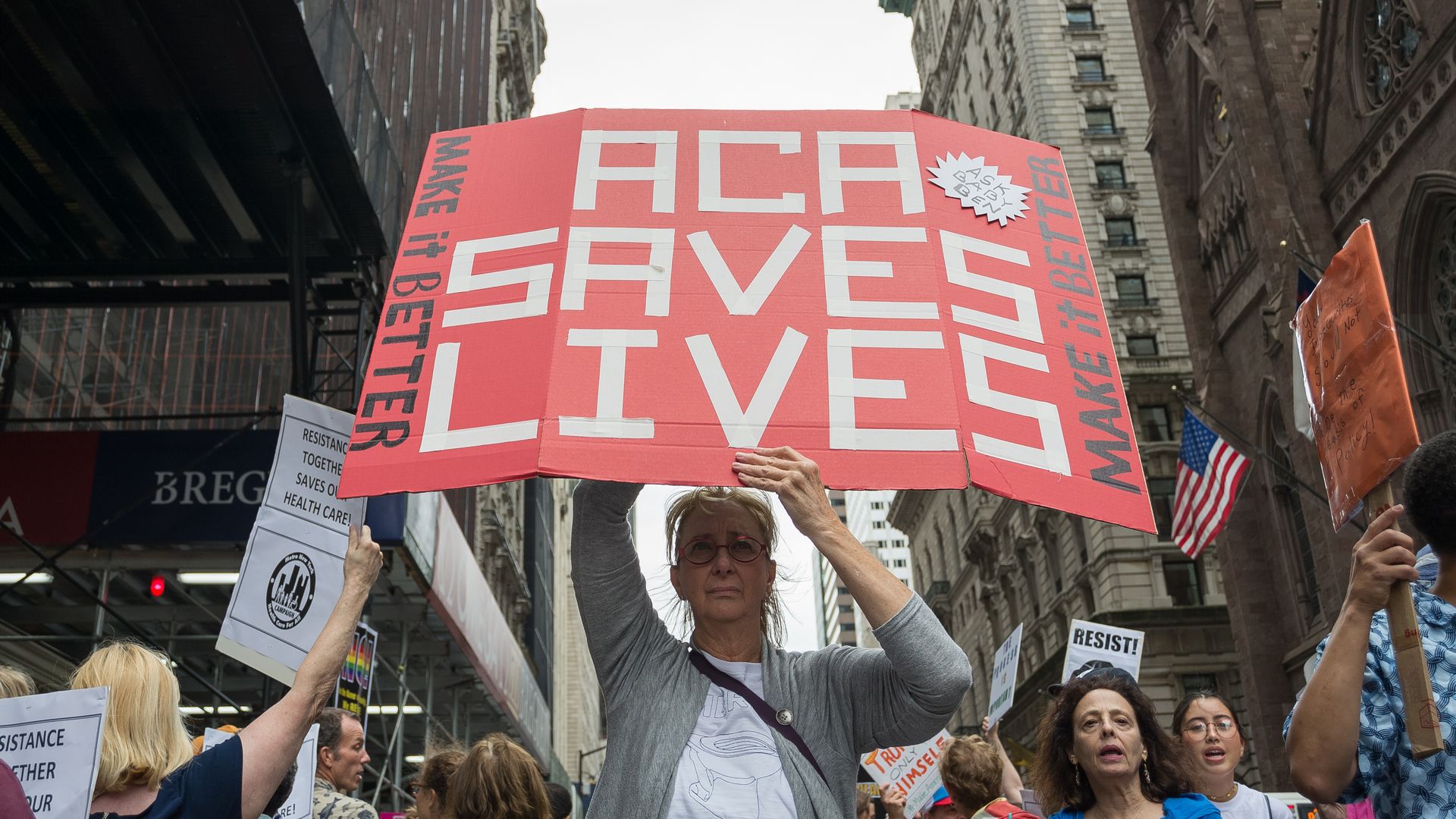 We are about to see a replay of the 2016 election fight over premium increases, but this time in reverse. Last time, it was the Republicans hammering Democrats for the rate hikes. This time, it will be Democrats accusing Republicans of driving up premiums by sabotaging the Affordable Care Act.
What to watch: It's going to be a balancing act for the Democrats. They can (and will) score political points by blaming Republicans for the coming premium increases, but another campaign debate about rising premiums could also undermine the ACA by focusing on its continuing problems.
In 2016, fear of rising premiums jumped the individual market, and a majority of Americans came to believe that rising premiums were somehow affecting them when only a small share of the public was impacted. That undermined the ACA and may have affected the election. 
This time, Democrats will be on the offensive, buttressed by polling that shows the public sees Republicans and President Trump owning the ACA's problems. Democrats are sure to call out Republicans and the administration for steps they have taken to undermine the law.
These include:
Eliminating the penalty for not buying insurance.
Failing to pass stabilization legislation.
Developing regulations to allow the sale of short-term policies and the wider sale of association health plans.
Taken together, these actions provide more options for the healthy, but will drive up rates overall.
Reality check: Last year, far more Americans came to believe they were affected by premiums increases than the relatively small number of unsubsidized people in the non-group market who were actually affected.
Our August 2017 tracking poll showed that fully 60% of the American people believed they were negatively affected by the premium increases, when in reality, just a sliver of the public — the unsubsidized people in the individual health insurance market — were actually affected.
The numbers that matter, per Kaiser Family Foundation estimates:
Affected: 6.7 million
Unaffected: 319 million
No doubt the broader public's fears about rising premiums fueled cynicism about the ACA. Some political scientists say it contributed to the Republican victory in 2016.  In fact, premiums for most Americans with private coverage have been growing at a 3% clip, a historically moderate level.   
The bottom line: As the midterms approach, Republicans' first impulse may be to attack the law to rev up their base as they have done before. The tradeoff they face is that they now own the ACA in the eyes of the public, including the problem of rising premiums which they will have helped to create.
And Democrats now have a chance to score political points on the ACA for the first time — but the risk is a disproportionate public reaction, much like in 2016, that undermines the law they worked so hard to pass.
Go deeper