Data of 37 million Panera Bread customers may have been exposed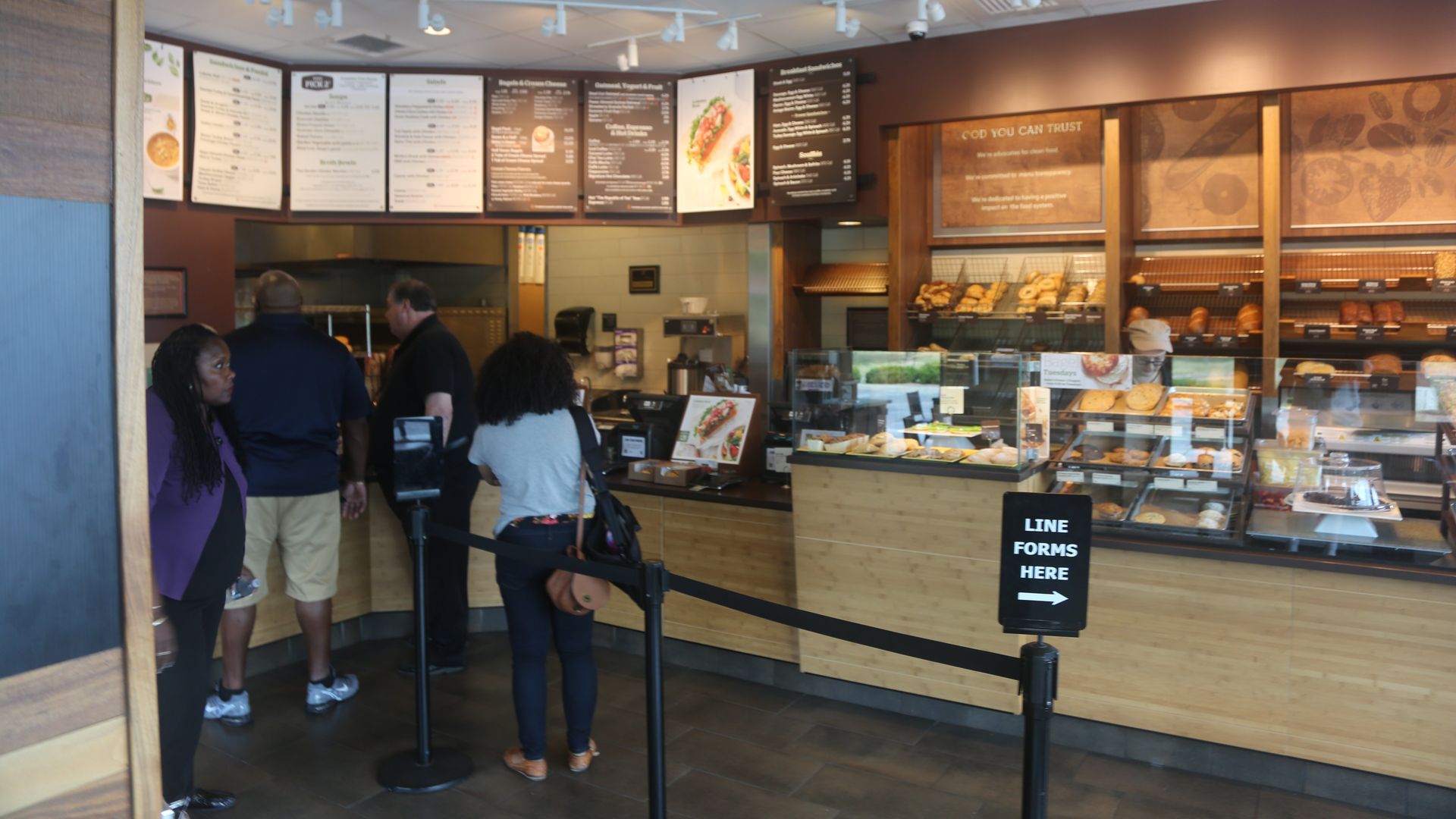 As many as 37 million customers, including corporate and catering accounts, who ordered food online with Panera Bread may have had their personal information compromised, per Krebs on Security. The company knew that customer's at-risk data was available from a page on its website for nearly a year before removing the page.
The backdrop: This is just the latest instance in the trend of major companies falling victim to data breaches. Department stores Saks and Lord & Taylor had the personal information of up to 5 million customers stolen over the weekend — while Yahoo, Equifax, and Uber have all faced similar issues in recent months.
Go deeper