New CDC testing finds growing number of "nightmare germs"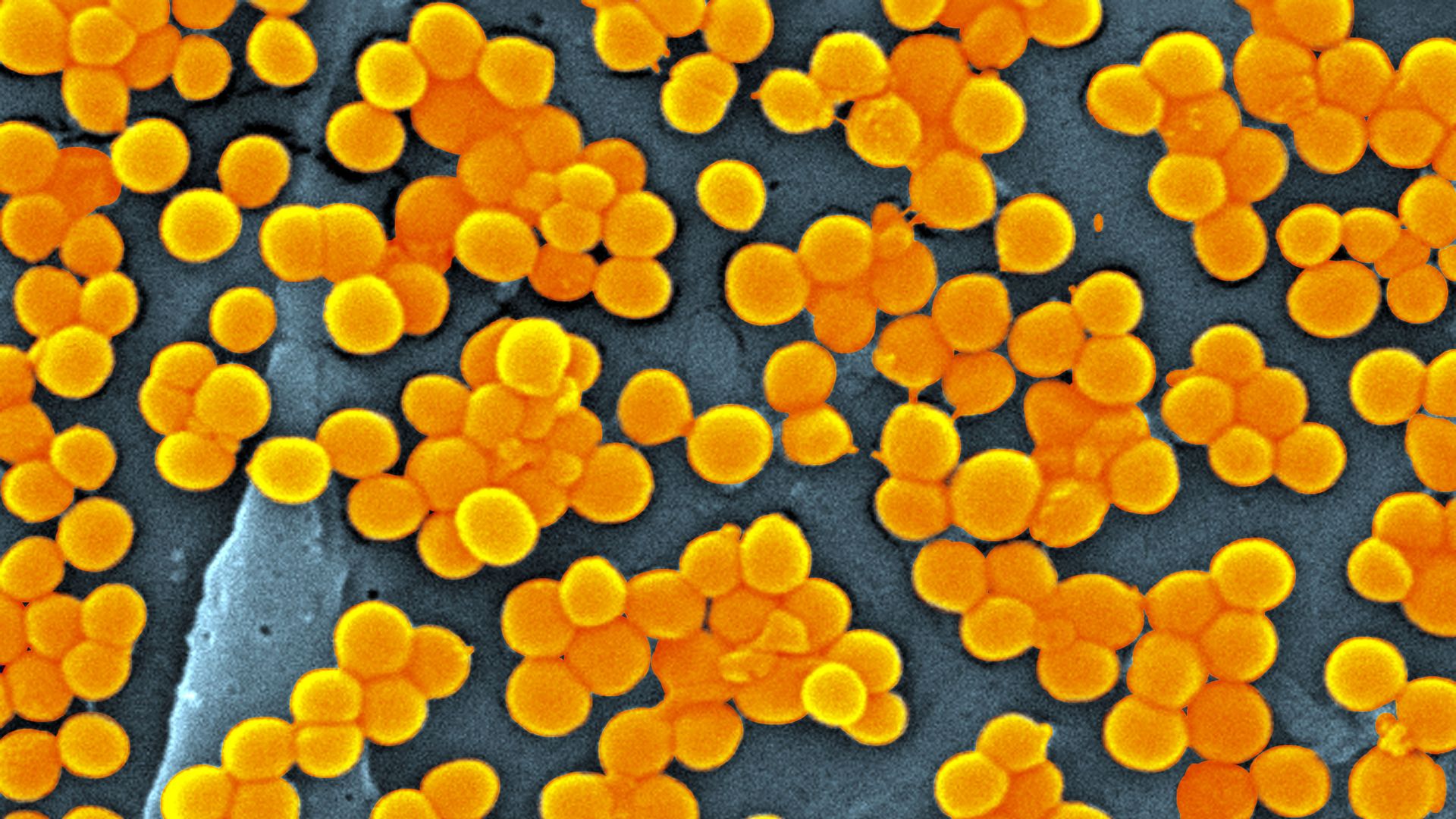 A new nationwide program led by the Centers for Disease Control and Prevention found 221 instances of dangerous so-called "nightmare bacteria" in its first 9 months of monitoring — a high number which "surprised" CDC principal deputy director Anne Schuchat.
Why it matters: About 2 million Americans contract and 23,000 die from antibiotic-resistant infections per year. Public health officials said today they are trying to get ahead of any "sparks" of these threats by encouraging hospitals and long-term care facilities to adopt an aggressive containment policy even for single cases.
"The hard truth is, as fast as we have run...some germs have outpaced us. ... We need to do more and we need to do it faster and earlier."
— CDC principal deputy director Anne Schuchat
What they found: The officials are searching for all antibiotic-resistant bacteria, but the most serious group is the CRE, or carbapenem-resistant Enterobacteriaceae, which is highly resistant and deadly about half of the time. In the initial 9 months of the project, CDC said it tested 5,770 samples nationwide, and found 221 with unusual genes that confer antibiotic resistance. They also found:
25% of the tested germs had genes that allow them to spread to other types of bacteria.
1 out of 10 patients screened with these germs were asymptomatic but contagious.
Nightmare germs can be spread from people with and without symptoms of infection between facilities as people travel.
The strategy: They now have 500 local trained staff, 56 state and local labs, and 7 regional labs dedicated to antimicrobial testing and containment throughout the nation.
Schuchat says they believe this program could reduce new CRE infections by 76% over three years if there's a "tremendous increase in rapid response in every state."
"These resources have been a game-changer for their states," Jay Butler, chief medical officer for Alaska, said at the briefing.
Go deeper