Malaysia to punish "fake news" with six-year prison sentences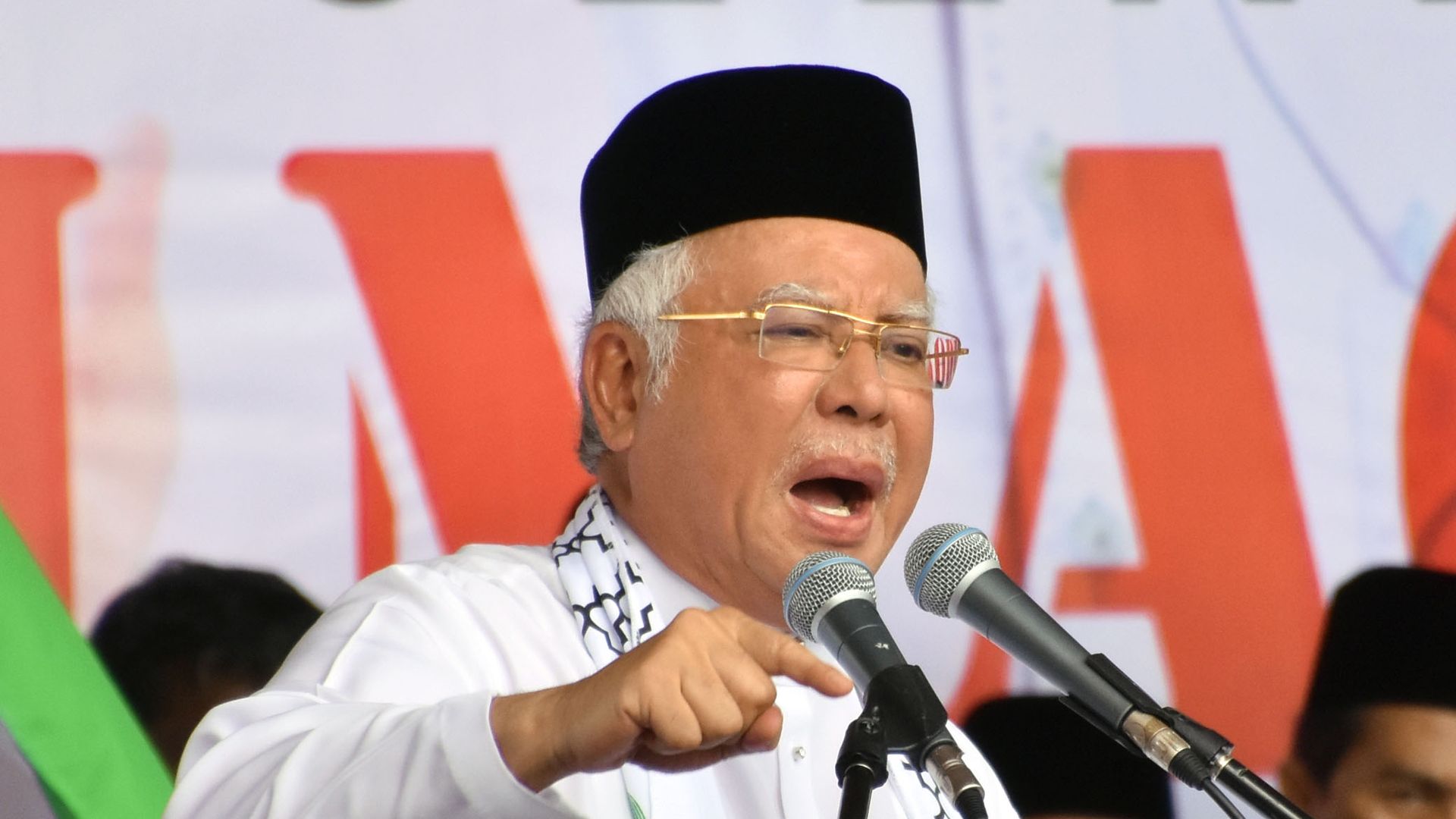 Malaysian Prime Minister Najib Razak's government approved a law banning the malicious spread of false news reporting on Monday, instituting penalties of up to six years in prison and $125,000, Reuters reports.
Why it matters: Fake news — the term used in the law — is an international concern after its starring role in the 2016 U.S. elections. This is an early post-2016 attempt to regulate a potential scourge.
Yes, but: Malaysia's free speech record is heavily criticized, and some observers view the new law as a tool for punishing dissent. United Nations special rapporteur on freedom of opinion and expression David Kaye said that the bill was being passed too quickly, without proper deliberation on consequences.
"[I] urge the Government to reconsider the bill and open it up to regular and genuine public scrutiny before taking any further steps," Kaye tweeted,hours before it passed.
Deeper dive: One of the fears of President Trump's more politicized use of the term fake news is that strongmen could view it as a green light for repression.
Go deeper