Impossible Foods raises $114 million to create more plant-based meat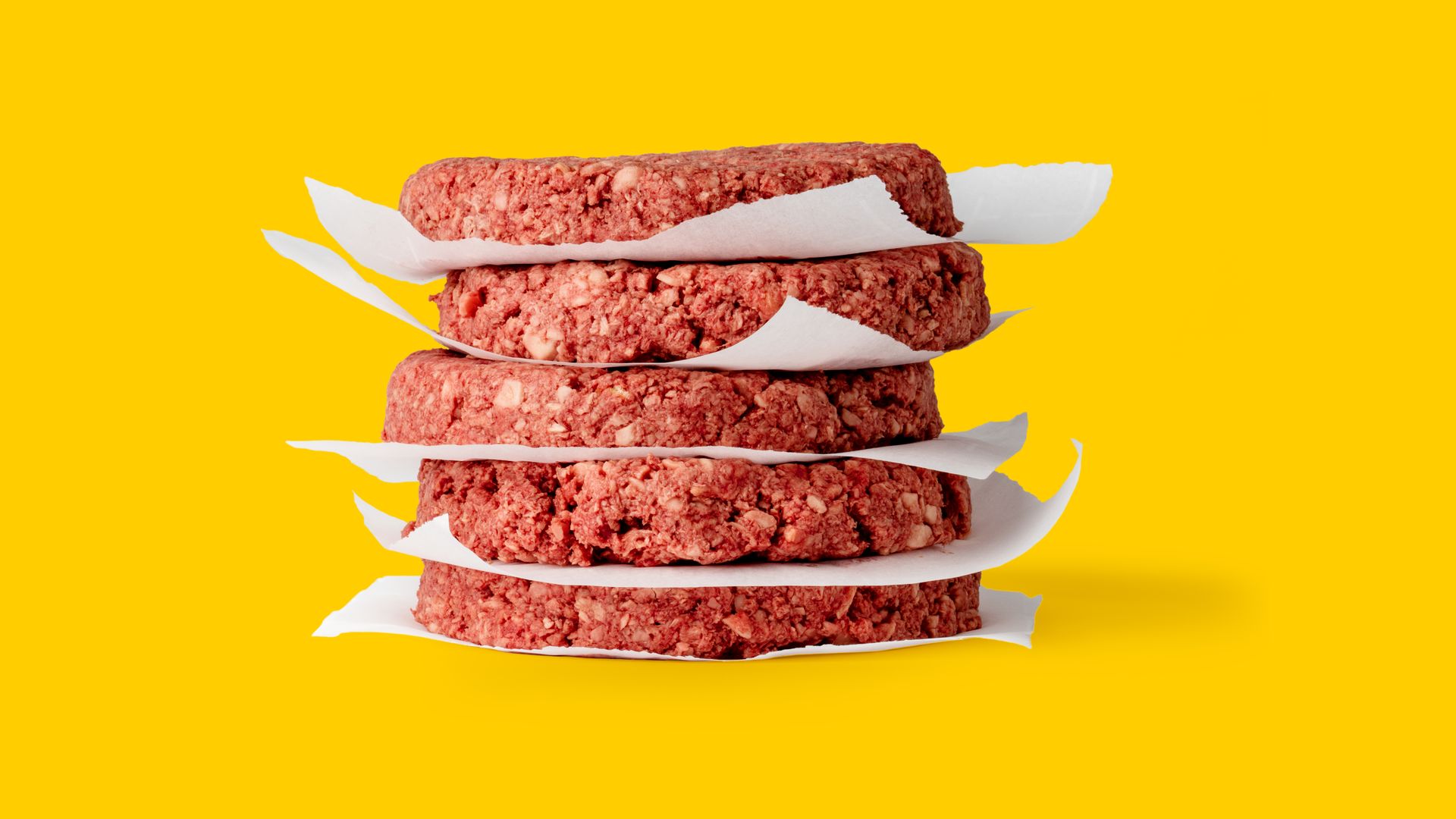 Impossible Foods, a company developing a plant-based meat alternative and known for its burgers, has raised $114 million in a convertible note led by Singapore's Temasek and Sailing Capital.
Why it matters: There's a growing interest in plant-based alternatives to animal foods, and companies like Impossible Foods, Just, and others have been racing to meet that need.
Impossible Foods would like to some day offer not just ground meat, but alternatives to fish, chicken, steak, eggs and cheese. The company raised $75 million last year via a convertible note.
How it works: Impossible makes its burger "meat" from something called soy leghemoglobin, produced from genetically modified yeast and a fermentation process. "Our scientists spent so much time and effort studying a single molecule -- heme -- because heme is what makes meat taste like meat," Impossible Foods CEO and Founder Patrick Brown said in a statement.
Go deeper