Elon Musk is back to sleeping at the factory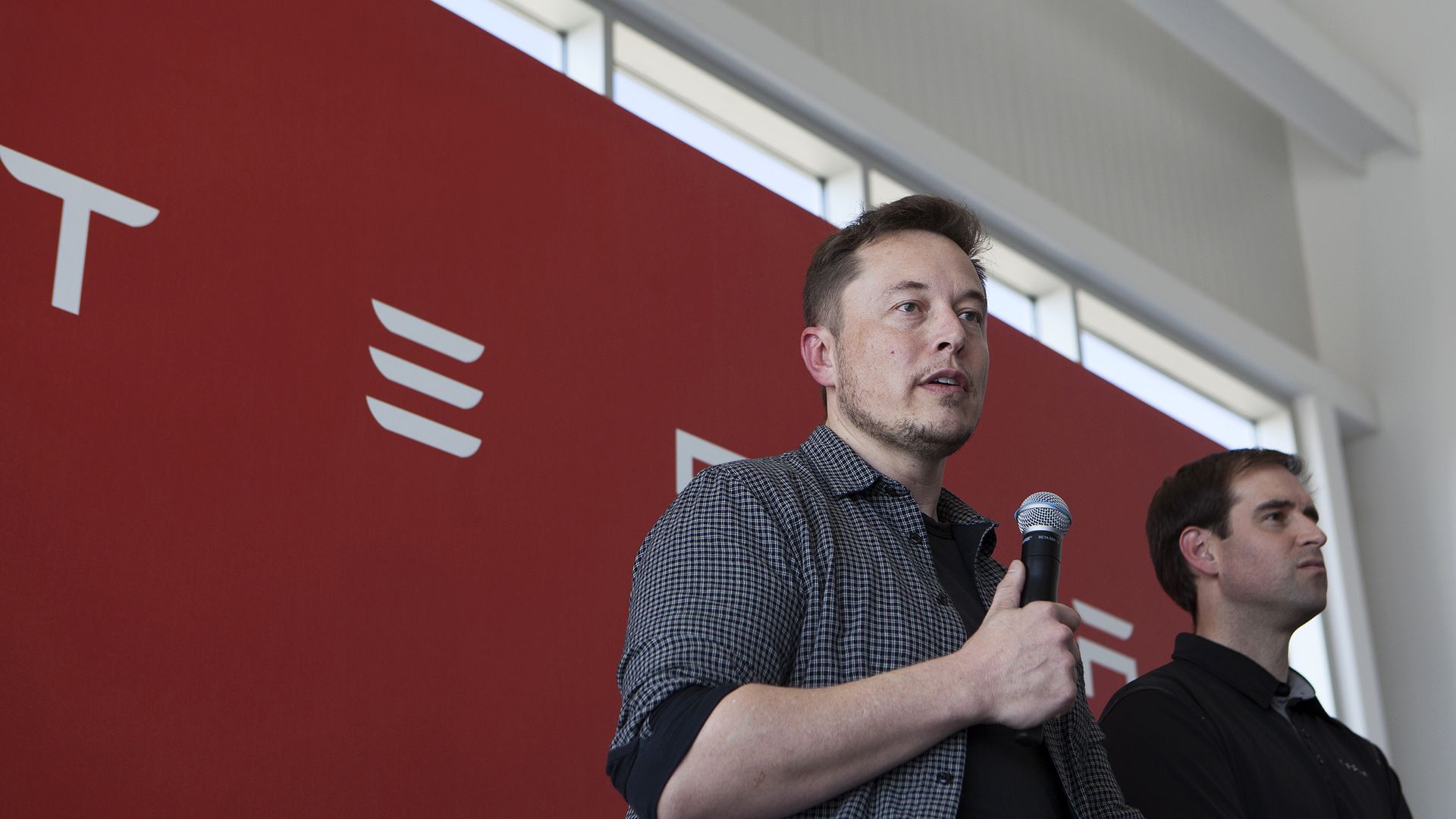 "Elon Musk, in a testy Twitter exchange, said he is 'back to sleeping at the factory' while trying to fix production delays with the Model 3 electric car," Bloomberg's Tom Randall reports.
Why it matters: "It's a move reminiscent of Tesla's last vehicle launch — the Model X — when Musk famously kept a sleeping bag near the production line so he could immediately address any hiccups. ... The posts ... came as investors await Tesla's first-quarter production numbers, which are expected to fall short of the company's forecasts."
Go deeper