Critics blame FCC for opening door to Sinclair editorials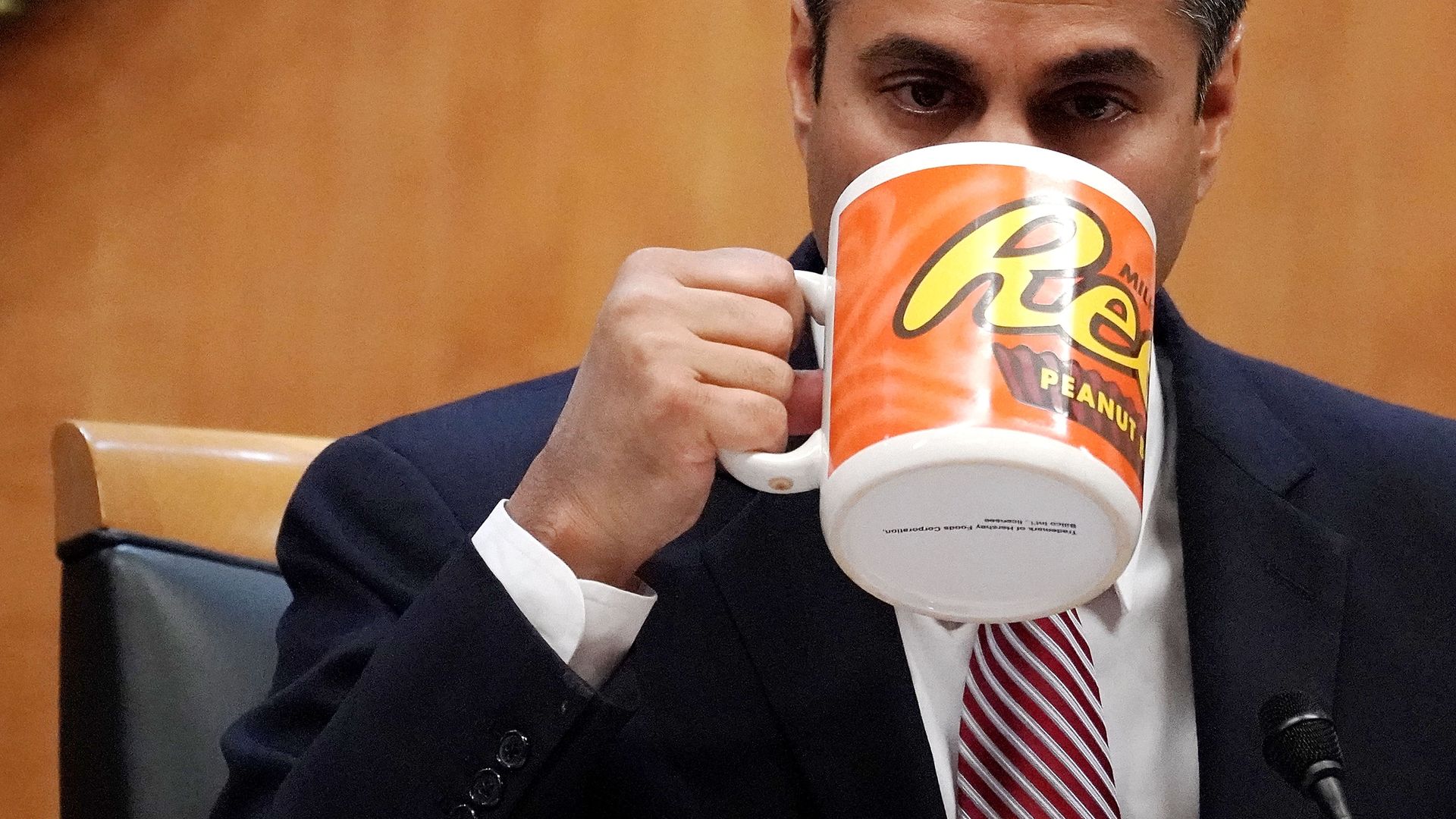 Critics, are blaming the FCC for the Sinclair Broadcast Group's unabashed conservative leanings, reports the Washington Post, after an embarrassing video showing dozens of Sinclair anchors reading a script denouncing "fake stories" went viral.
"The president's FCC, under Ajit Pai, is opening the door to major liberal networks like NBC and ABC to do exactly what Sinclair did."
— Christopher Ruddy, CEO of Newsmax Media and a friend of the president
The big picture: In late 2017, the FCC eliminated a rule that kept news stations under local control, paving the way for automated national programming. Ruddy claims the policy ruling incentivizes companies to produce homogenous content.
Go deeper