Trump floated possible White House visit to Putin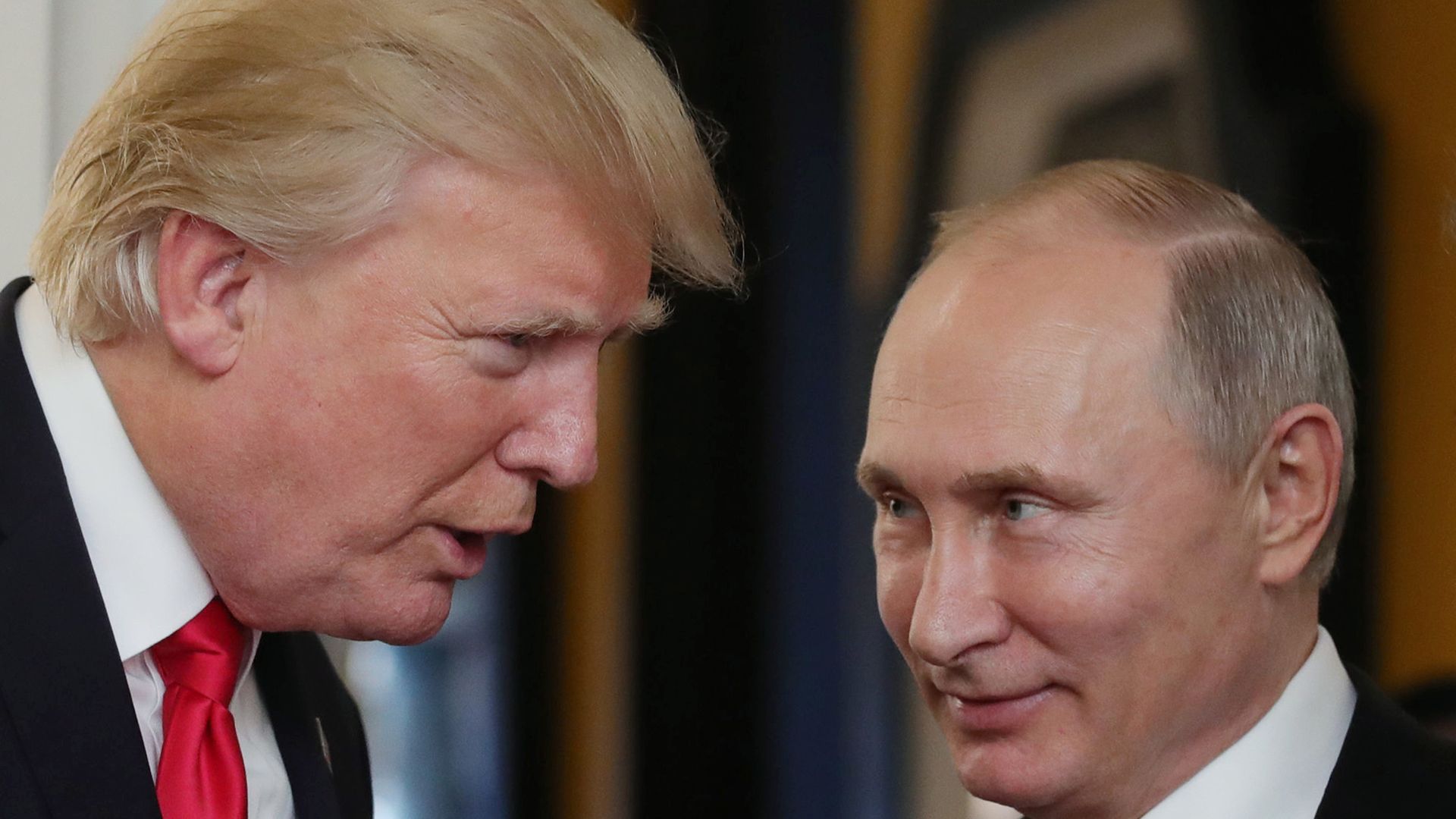 President Trump invited Russian President Vladimir Putin to the White House, the AFP reports, which Trump confirmed he did after their March 20 phone call. Sarah Sanders confirmed on Monday the two discussed a potential bilateral meeting, which could take place at the White House. During that call he also congratulated Putin for winning an election that was widely seen as a sham.
The potential meeting: According to Trump at the time, they discussed meeting to talk about the "arms race." The Kremlin said no planning on a proposed meeting has begun, per Reuters.
Washington and Moscow have not discussed the potential summit since the call, Putin aide Yuri Ushakov told Russian media outlet RIA. Since then, the U.S. expelled 60 Russian diplomats over a nerve agent attack in the U.K., and Russia followed suit.
Trump and Putin have met twice before: Once in July at the G20 summit in Hamburg, and once in November at APEC in Vietnam. Putin and Trump have spoken on the phone several times.
The backdrop: While the Trump administration recently announced sanctions over Russian meddling in the U.S. election, and publicly accused Russia of bearing responsibility for an attempted murder on British soil, Trump did not raise those issues in the congratulatory call or make public statements on the moves.
Go deeper