Kim Jong-un went to a K-pop show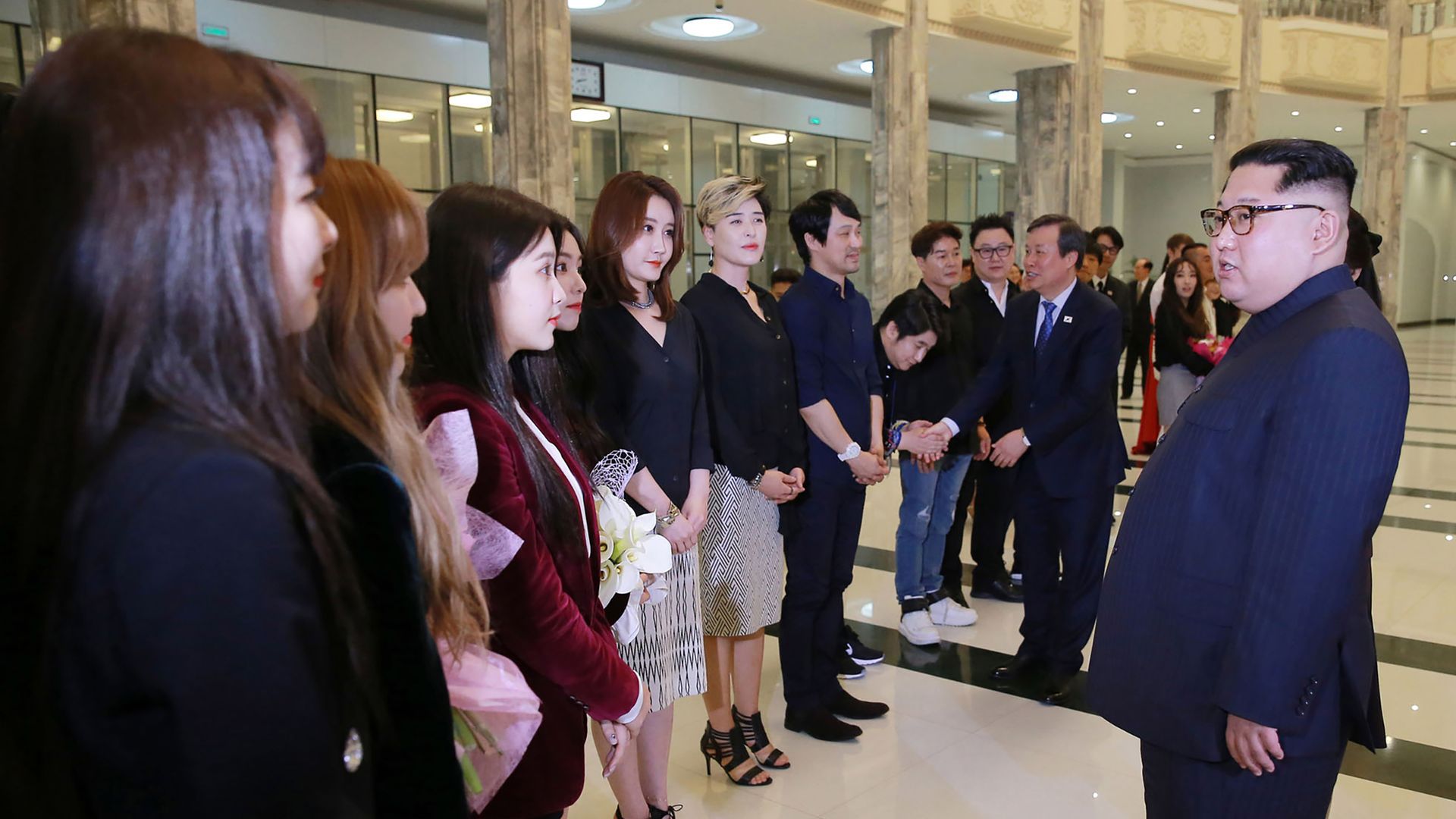 Kim Jong-un and his wife Ri Sol-ju attended a K-pop concert this weekend at a Pyongyang theater, per the BBC. The visit from the South Korean group, Red Velvet, came after North Korea sent performers to the South in February.
Why it matters: It had been more than a decade since a South Korean artist performed in the North, where foreign music and entertainment is highly restricted. The performance also came during joint U.S.-South Korea military drills, which the regime typically treats as a provocation.
This follows shows of unity at the Olympics and meetings between North and South Korean officials at the border. Kim will meet South Korea's president on April 27.
Context: Kim floated the idea of reunification with the South in January, though past reunification attempts have failed and the North and South are technically still at war after seven decades of separation.
The scene at the show:
Kim clapped in time to the music and later took photos with some performers, per Reuters. Kim reportedly said the event brought a "spring of peace" and spelled out a "prosperous autumn" for the peninsula.
One dramatic moment: North Korea apologized for preventing South Korean reporters from entering and freely covering the concert, per NK News.
Go deeper