Israel suspends resettlement deal with U.N. on African migrants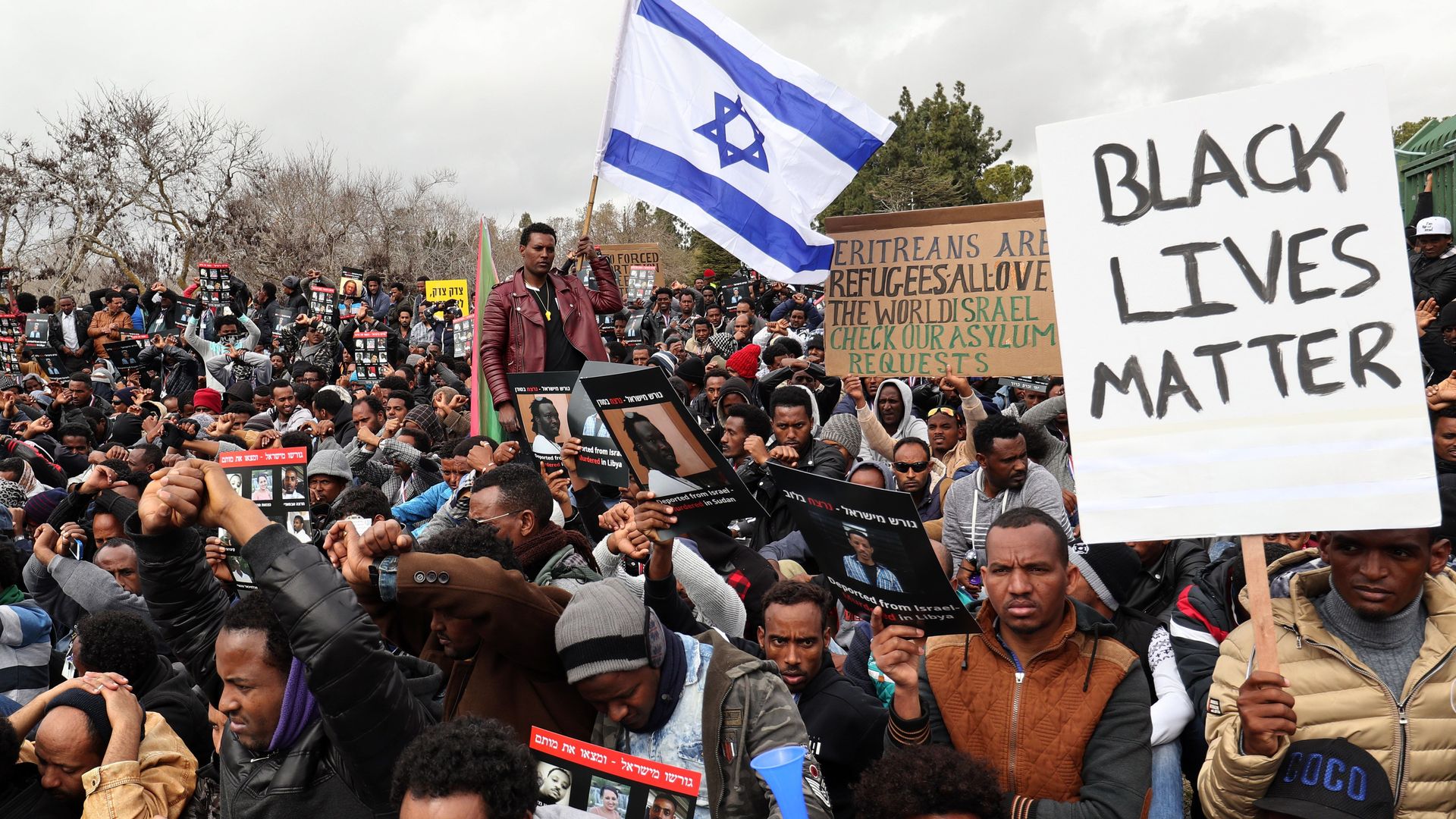 Israeli Prime Minister Benjamin Netanyahu in a dramatic move on Monday said he's suspending a new agreement with the U.N. announced just hours earlier, which would have resettled thousands of migrants in Western countries over five years and granted legal status to those remaining in Israel.
What's happening: Local reports said the backtrack comes amid right-wing criticism of the deal. In a Facebook post, Netanyahu said: "I am attentive to you, and first to the people of South Tel Aviv," adding that he's meeting with officials Tuesday on the matter.
The earlier plan: Netanyahu's office had previously announced an "unprecedented common understanding" with the U.N. to resettle at least 16,250 to unnamed Western countries. Netanyahu had given the migrants — who fled to escape war, economic hardship and persecution — until the end of March to leave or face jail time. They were also offered $3,500 and free airfare.
The deportation plan had sparked rebuke from liberal Israelis, Holocaust survivors and their American Jewish allies, and led Israel's Supreme Court last month to temporarily halt the deportation order.
Israel had been cracking down on the influx of African migrants, many of whom entered illegally from Sudan and Eritrea, generating racial and politically-charged debates over their future in the country. According to the U.N., there are more than 34,500 Eritreans and 7,700 Sudanese in Israel.
Per The New York Times, Israeli Prime Minister Benjamin Netanyahu had warned that the migrants would endanger Israel's "existence as a Jewish and democratic state."
Go deeper