Dating app Grindr defends its sharing of HIV status with partners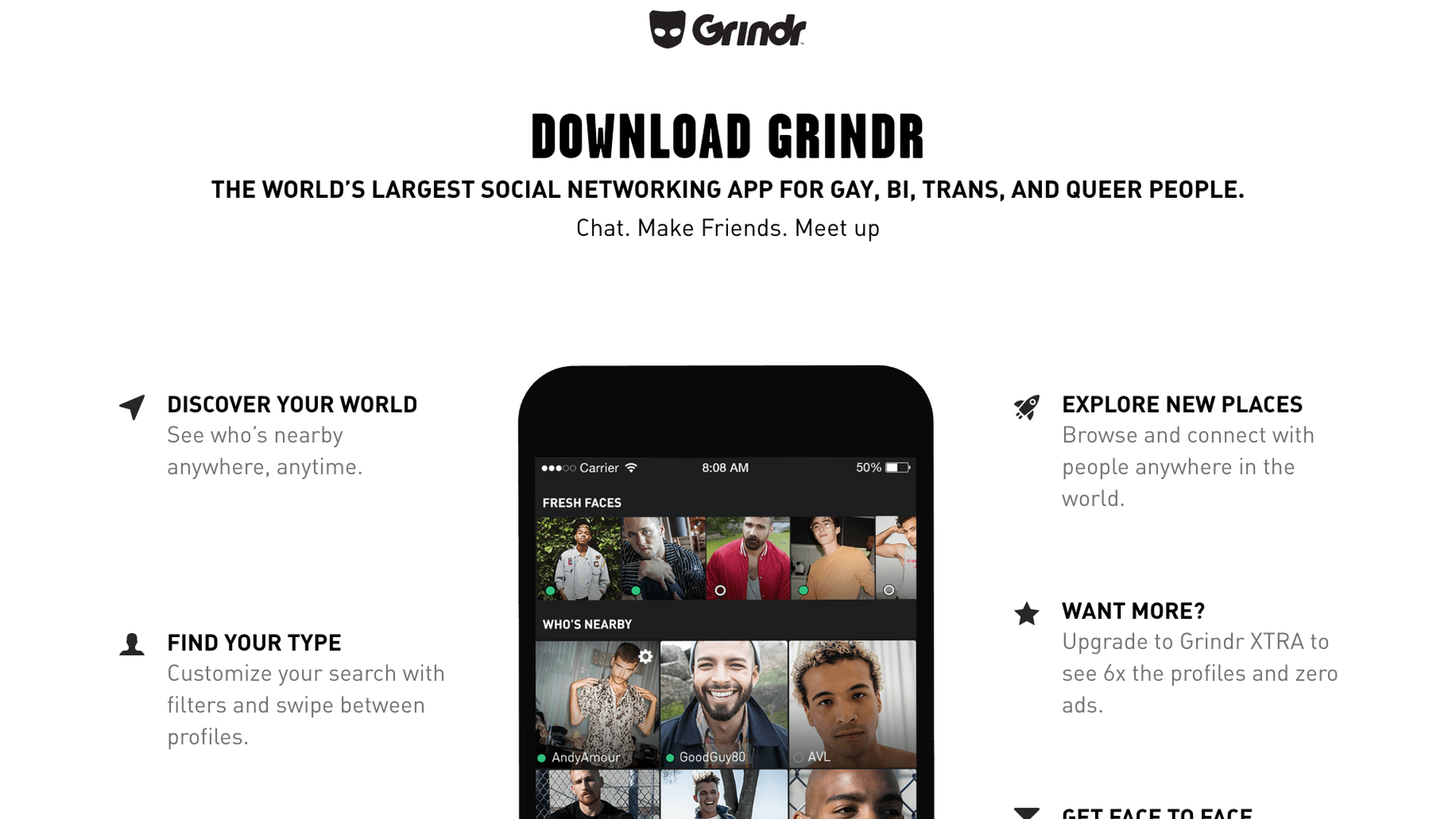 LGBTQ dating site Grindr said it does share some data with third party vendors, including customers' HIV status, but said the disclosures are made only when "necessary or appropriate." It also said it doesn't sell such information or provide it to advertisers.
Why it matters: BuzzFeed reported earlier on Monday that Grindr was sharing data, including HIV status, with two partners: Apptimize and Localytics. Grindr was widely criticized on social media.
Grindr's statement: The company said that "as a company that serves the LGBTQ community, we understand the sensitivities around HIV status disclosure" and its goal is to "support the health and safety of our users worldwide."
It said it doesn't sell personally identifiable information to third parties or advertisers
It confirmed it does work with third parties like Apptimize and Localytics that do have such data
It noted it considers itself a public forum and suggested users think carefully before posting sensitive information
Worth noting: The companies that Grindr is sharing with — Localytics and Apptimize — are not data brokers who sell or use the information themselves, but rather businesses that Grindr (and many other mobile app makers) use to test and measure the performance of their apps.
Grindr shares other, less sensitive information, with even more third parties, according to Norweigian non-profit SINTEF.
But, but but: Sharing the data means it is in more places than just Grindr. And there is the question of whether the third parties even need all those details.
"Under no circumstances does Localytics automatically collect a user's personal information, nor do we require personal information in order for our customers to get the benefits from using our platform," Localytics VP of product Bryan Dunn said in a statement to Axios. "It is up to each customer to determine what information they send to Localytics, and Localytics processes that data solely for the customer's use."
Go deeper: Axios' David McCabe wrote earlier this year on just how much dating apps know about their users.
Go deeper