Cuban: More likely he'll run for president if Dems lose midterms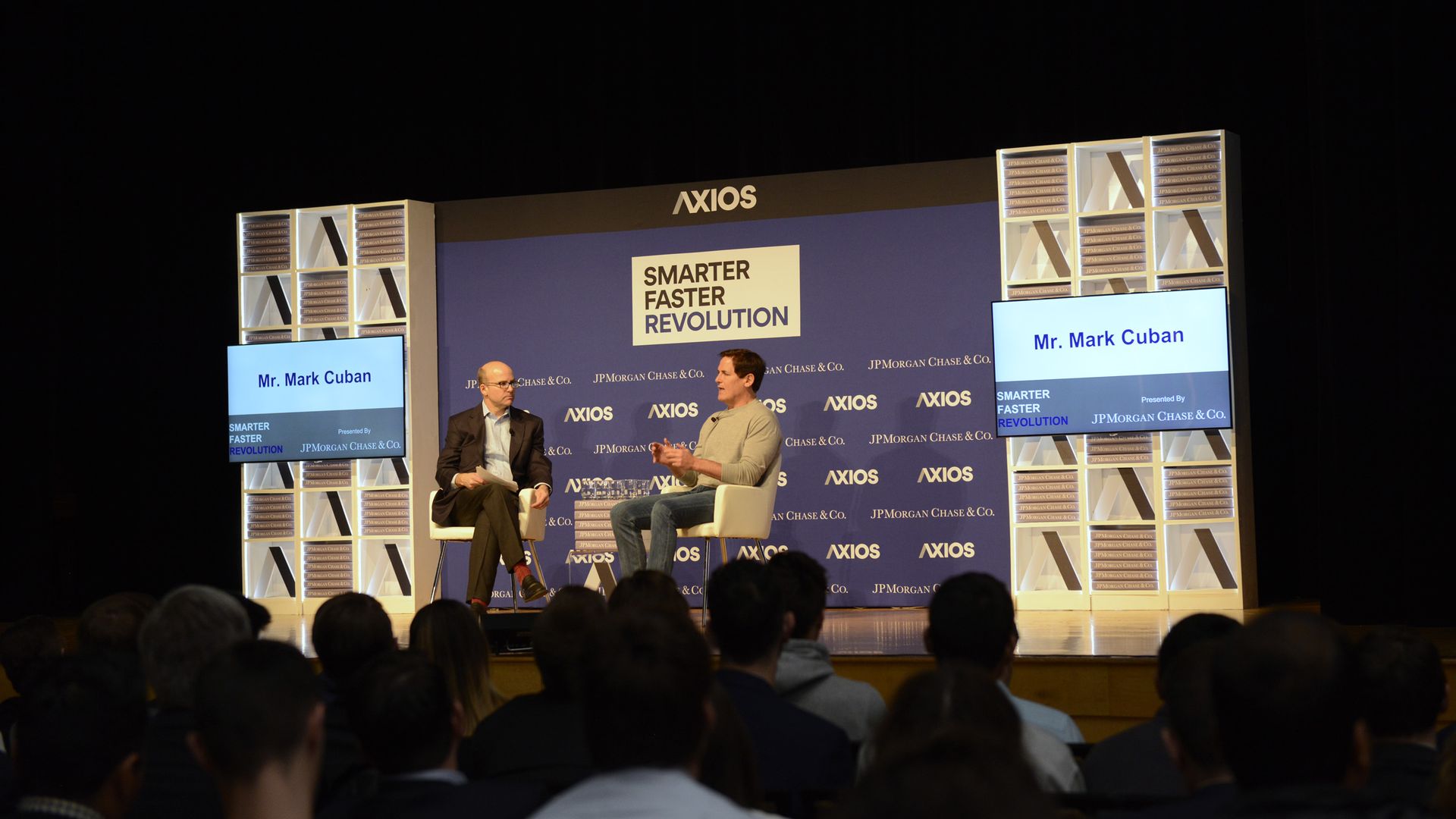 "If Republicans hold then I think there's an opportunity for somebody to run as an independent.
— Mark Cuban at Axios event at Ohio State University
Republicans keeping control of the House and Senate would mean they have "too much control." On Trump, Cuban said he's not "right in the head."
Why it matters: Cuban has been publicly toying with challenging Donald Trump. As a billionaire he'd be able to self-finance a third-party candidacy.
Go deeper