Kasich blasts Trump on DACA: "Remember, today is Easter Sunday"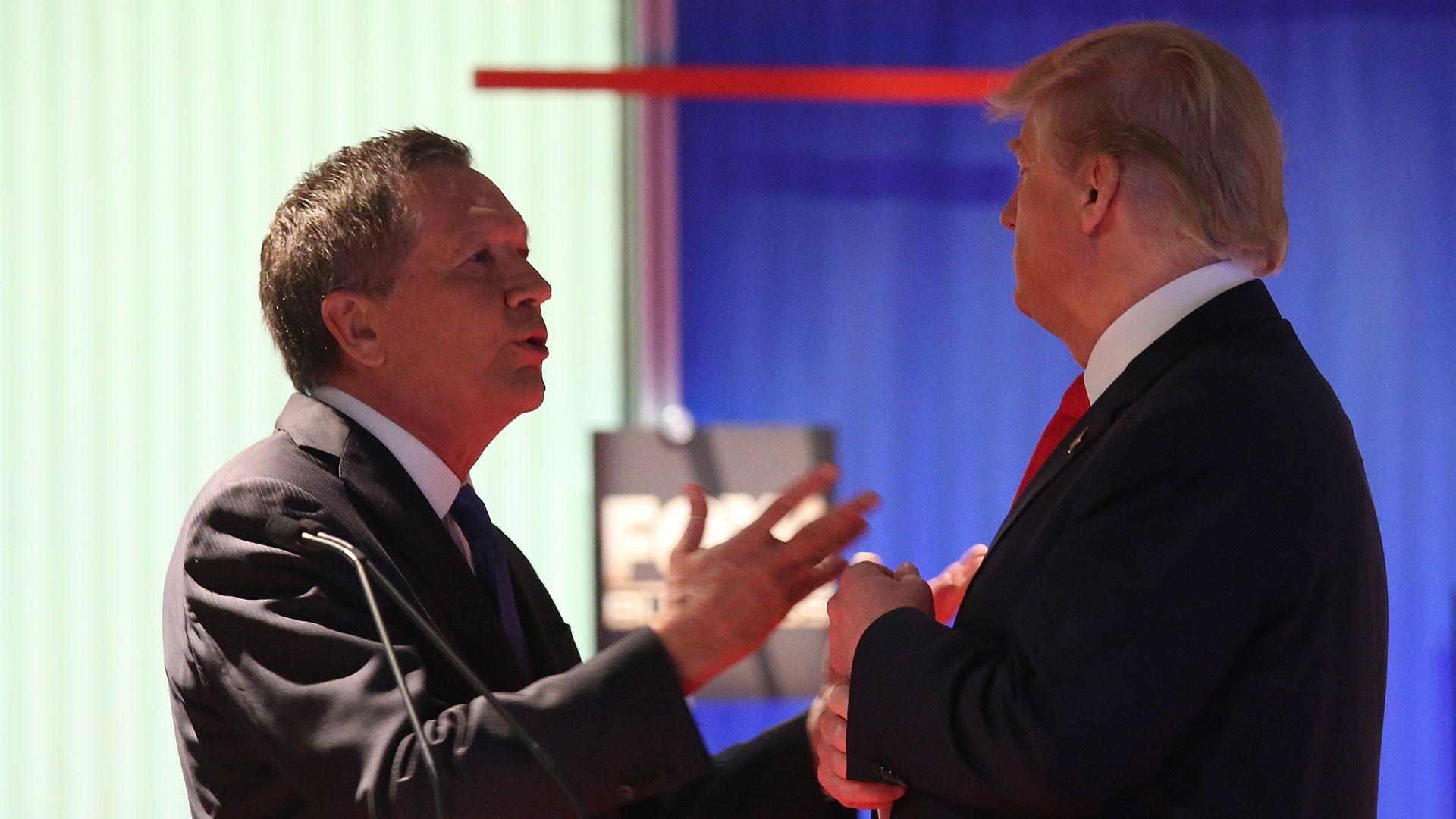 Ohio Governor and 2016 presidential candidate John Kasich blasted President Trump's Easter morning Twitter rant that saw him withdraw support for a DACA deal, saying that "[a] true leader preserves & offers hope" for "innocent children who call America home."
The backstory: Before heading to an Easter service in Palm Beach, Florida, Trump unleashed a series of tweets on immigration, declaring, "These big flows of people are all trying to take advantage of DACA. They want in on the act!"
Go deeper