Don Jr. ramps up his midterm travel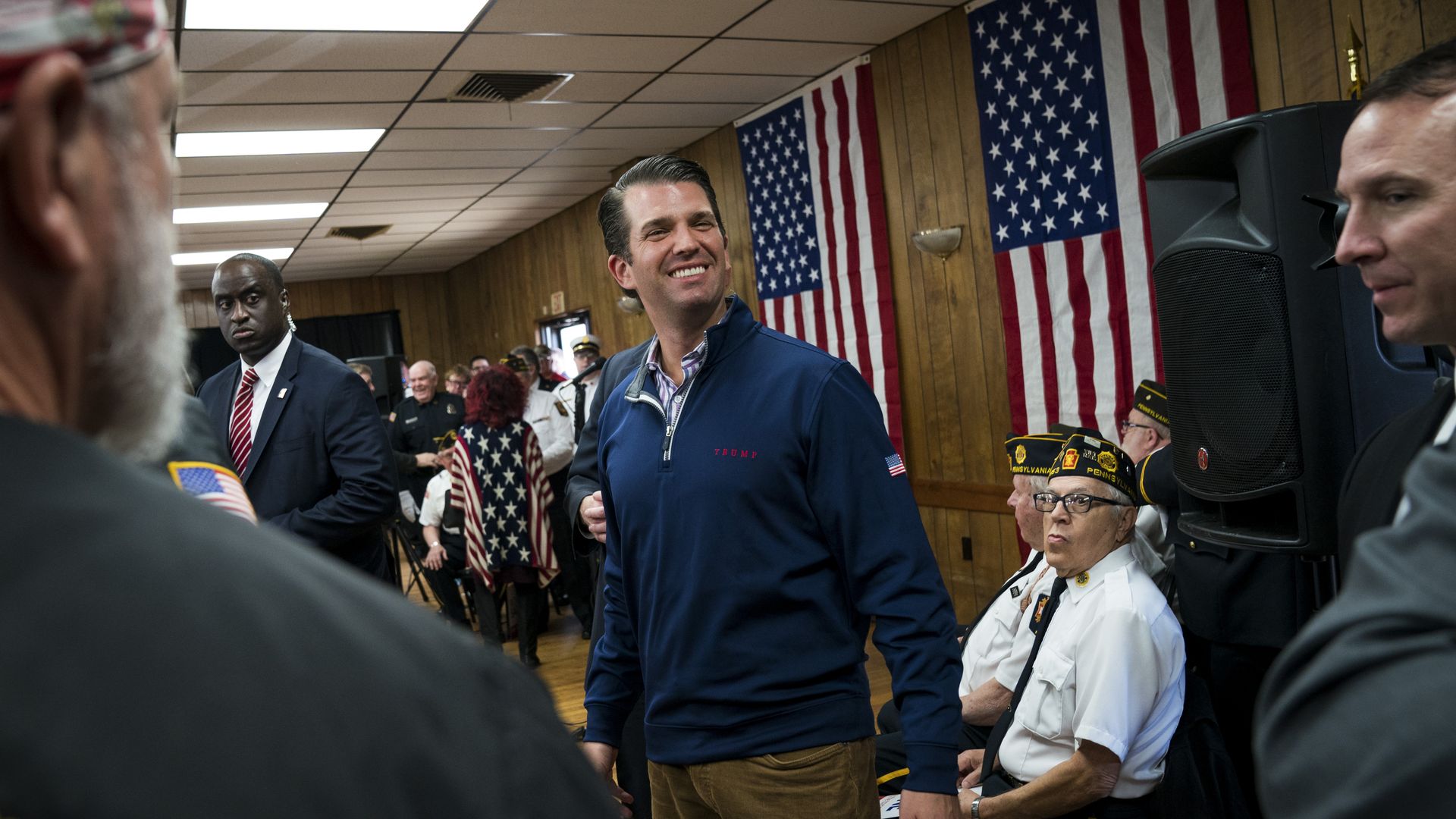 Donald Trump Jr. is ramping up his efforts for the midterms, a source tells me. Don Jr., a favorite of outdoors enthusiasts, was a draw in 2016. Now Republicans are betting (hoping?) that he'll be equally effective for the midterms. The president's eldest son will focus on helping members who would benefit from his involvement and have been helpful to POTUS and his agenda. 
Two of the first stops on his dance card: Don Jr. will headline an event for Greg Pence, the vice president's brother who's running for U.S. House in Indiana. Wayne Berman and Tommy Hicks are hosting that April 23 event in New York City. And he just confirmed for an event benefiting Rep. Lee Zeldin (R-N.Y.) that top GOP fundraiser Steve Louro is hosting in early August on Long Island.
Go deeper