Democrats' 2018 challenge: find unified message on taxes, health care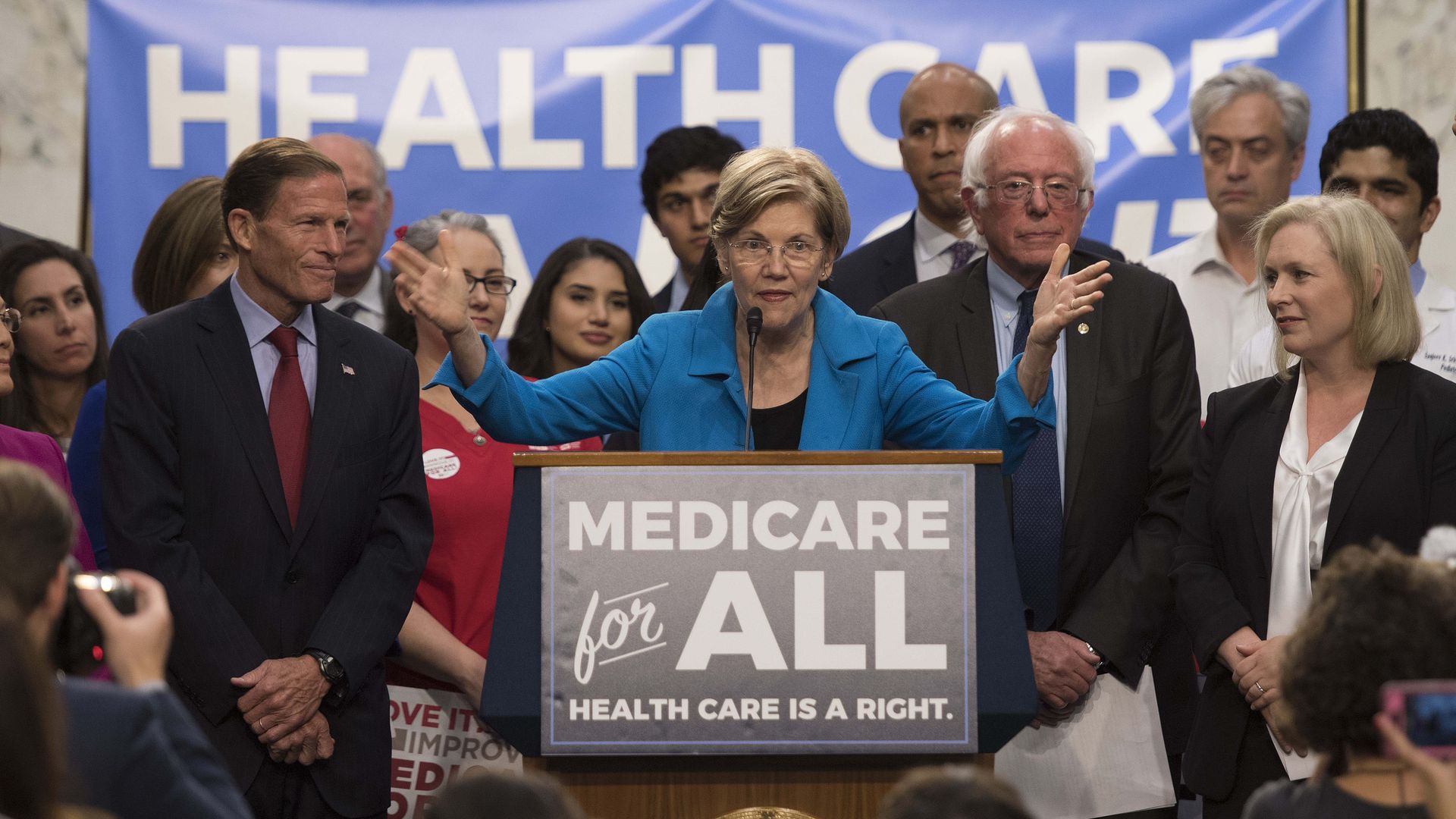 Democrats are watching President Trump's health care approval numbers increase among voters just as many Americans are seeing bumps in their paychecks from the GOP tax law. Ahead of the 2018 midterms, Democrats — often criticized for not having a unified message — are now being advised to tie taxes and health care together when campaigning.
The state of play: A senior Democratic aide told Axios about the party's plan: "Anything middle class voters are seeing extra in their paychecks from the GOP tax scam will be offset by higher health care premiums and costs, so we will encourage Members to highlight that early and often."
Driving the news: There's a battle brewing between Democrats and Republicans over who is to blame for rising health insurance premiums, which are expected to sharply increase just before the November election after Congress' latest omnibus left out federal money to support insurance exchanges, per WSJ.
Priorities USA, a progressive super PAC focused on digital advertising, has been encouraging Democrats to push a strong economic message. But now they're pushing for candidates to refocus that message to include health care: "Democrats need to seal the deal by talking about economic issues, health care being one of those," said Josh Schwerin, the PAC's communications director.
Be smart: The real challenge for Democrats will be choosing a more moderate or progressive health care message. Voters are split 48-46 on wanting a national health plan and simply wanting improvements to the Affordable Care Act, according to a March Kaiser Family Foundation poll.
The bottom line: Democrats not only need to talk more about the economy and health care, but their message will have to be as detailed and unified as possible. "When you point out that Republicans passed a $1.5 trillion tax cut that helps the wealthy and that they were going to try to pass it by cutting health care, it ties it all together to show their priorities," Schwerin said.
Go deeper:
Go deeper