State Department freezes Syria recovery funds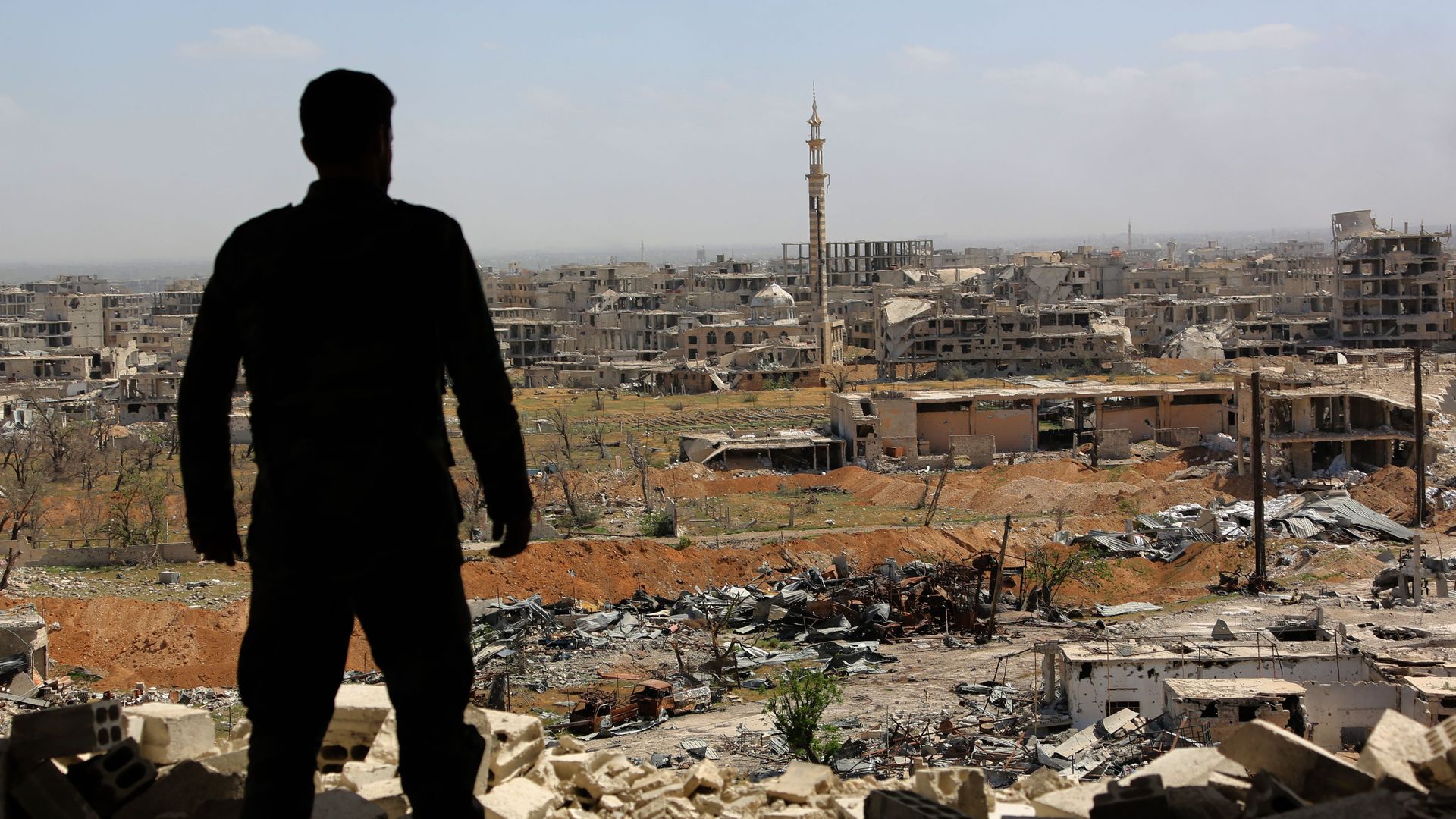 The State Department has put $200 million in recovery effort funds to Syria on hold, after the White House directed it to do so, the Wall Street Journal reports.
Why it matters: Per the Journal, this signals that the administration is re-evaluating U.S. presence in the region. President Trump said on Thursday said that the U.S. would be "coming out of Syria...very soon," and that "other people" should take care of it.
But, but, but: Trump's statement conflicted with what the Pentagon said on Thursday, and State Department spokeswoman Heather Nauert said she knew of no plans to leave Syria.
Per the Journal, the State Department spent $200 million "on stabilization work in Syria, including removing unexploded weapons and restoring water, power and electricity" last year, and had designated $225 million for those same services this year.
What to watch for: Two of the biggest powers with a presence in Syria are Iran and Russia, and if the U.S. exits the region it would "raise concerns about ceding" it to those countries. Per the WSJ, the move "would unnerve Israel and Saudi Arabia."
Worth noting: A state department official tells Politico, "The White House ordered the freeze to the State Department funding following a news report the president read noting the U.S. had committed an additional $200 million to support earlier recovery efforts in Syria."
Go deeper