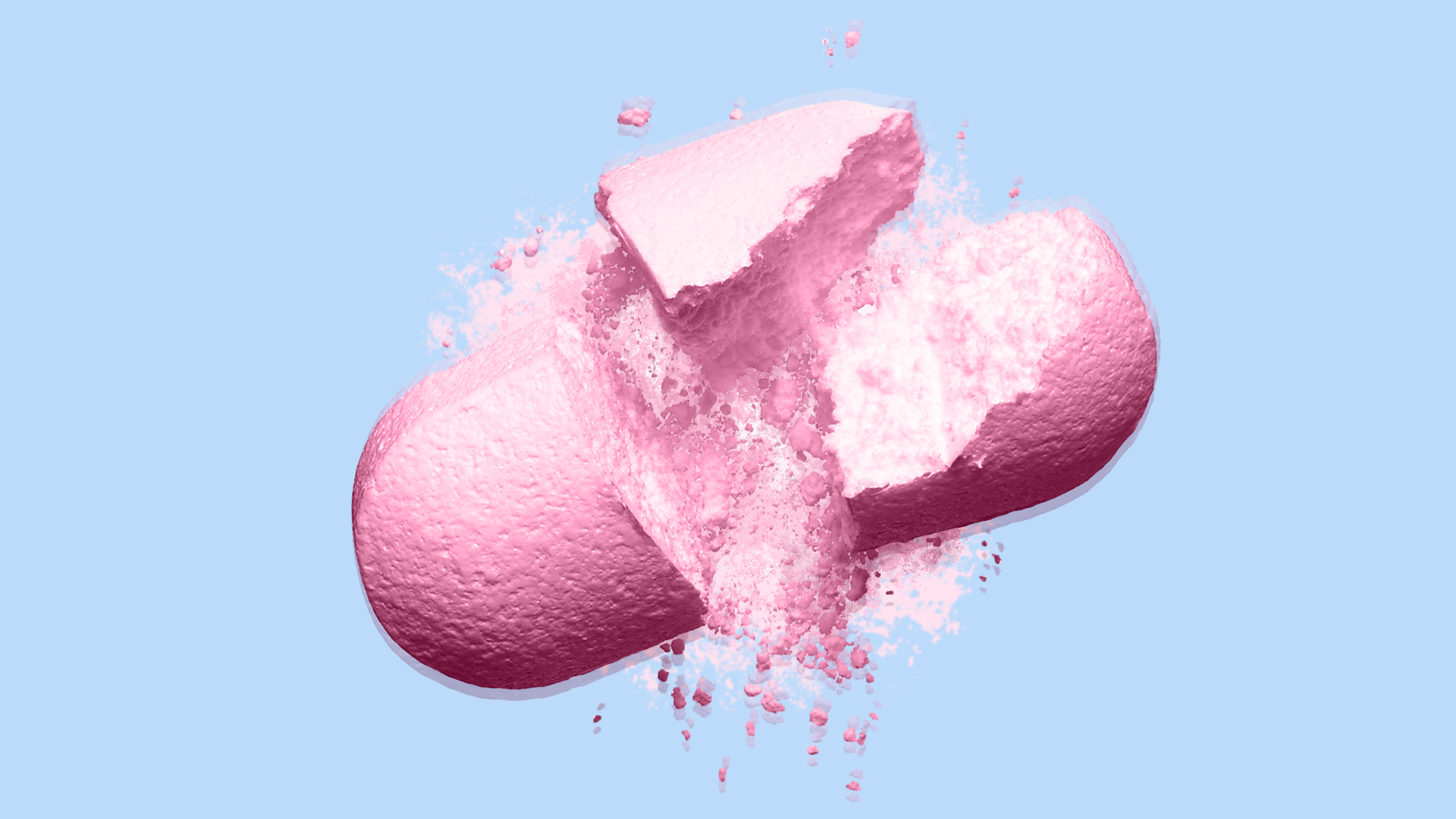 Express Scripts met with analysts at banking giant Barclays in March and mentioned how its "industry-leading EBITDA per claim" — a measure of profit they collect on each prescription — likely will be "sustainable over time," according to Barclays' note to Wall Street. Those comments come as each of the big three pharmacy benefit managers are being attached to health insurers.
The big picture: Some PBMs use a different "transparent" model to earn money, but they are in the minority. New documents obtained by Axios peel back the curtain on the traditional drug benefits business, though many details remain hidden from public view.
Some new documents shed light on how PBMs make money, and also reveal how difficult it is to get the full picture:
Nashville uses Express Scripts to provide drug benefits to city employees, and its publicly available 2017 contract lays out actual financial terms — including rebates. Many of the contract's definitions are also identical to the template Axios previously published — including the brand/generic algorithm.
The state of Delaware amended its contract with Express Scripts a few years ago to ensure that Express Scripts guaranteed more rebates, according to a copy of the contract.
Axios obtained an OptumRx pharmacy benefits proposal through New Jersey's open records law. New Jersey awarded its pharmacy benefits deal to OptumRx last year. However, several sections that outline financial terms for the taxpayer-funded prescription drug deal are "exempt from public disclosure." OptumRx did not respond to questions.
What we're hearing: Many people that work in the industry are voicing disdain for the business models and lack of transparency associated with the main players.
West Virginia's Medicaid program kicked PBMs to the curb last year. The state uses health insurers to run Medicaid, and it said it would no longer pay insurers to contract with CVS and Express Scripts for pharmacy benefits.
Vicki Cunningham, West Virginia's director of pharmacy, said the PBM costs were "excessive" and "not sustainable." The state expects to save $30 million this year by acting as its own pharmacy benefit manager.
Arkansas passed a law requiring PBMs to be licensed through the state's insurance department.
Ohio lawmakers are looking into how health insurers pay PBMs and how PBMs pay pharmacies, according to the Columbus Dispatch.
Go deeper: A Bloomberg story on how PBMs book their profit, and the American Prospect on PBM antitrust concerns.
Other parts of the series:
Go deeper