Major oil companies flock to Brazil's offshore auction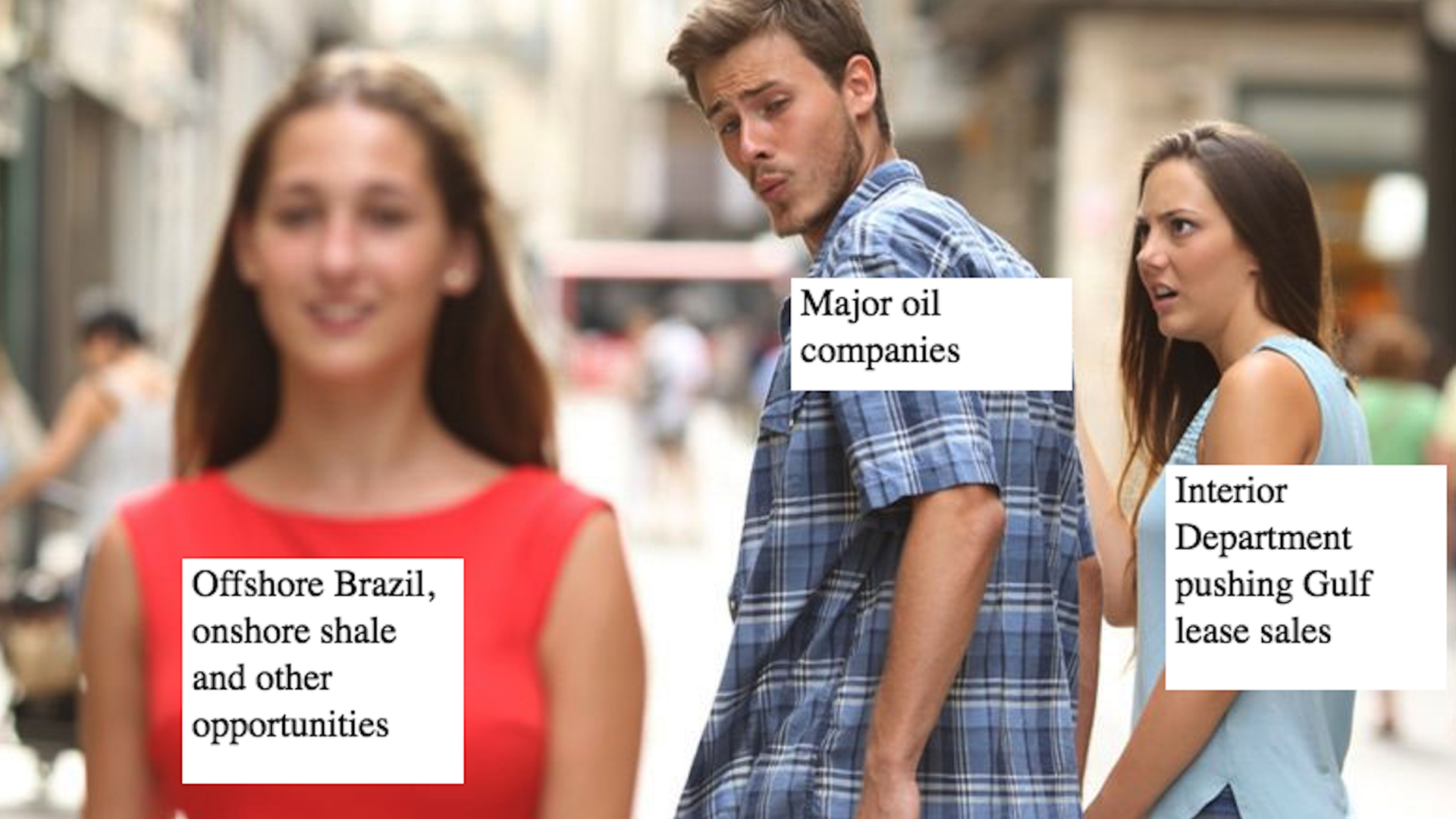 Per the New York Times, "Exxon Mobil and other oil companies opened their wallets at an offshore oil auction in Brazil on Thursday in a sign that the industry was stepping back into the deepwater drilling business."
One reason it matters: The auction comes just a week after a big Interior Department lease sale in the Gulf of Mexico brought in just $125 million in total winning bids.
The contrast shows how, despite the Interior Department's promotion of drilling on U.S. public lands and waters, companies have a wealth of other attractive options like offshore Brazil and onshore shale plays that are largely on state and private lands in Texas and elsewhere.
What happened: The oil giant and its partners offered eight winning bids totaling 640,000 acres, including one bid of $848 million. BP, Shell and Chevron were among the other companies snapping up acreage, and Reuters reports that the sale netted Brazil's government $2.4 billion.
Go deeper