How to thrive in Trumpland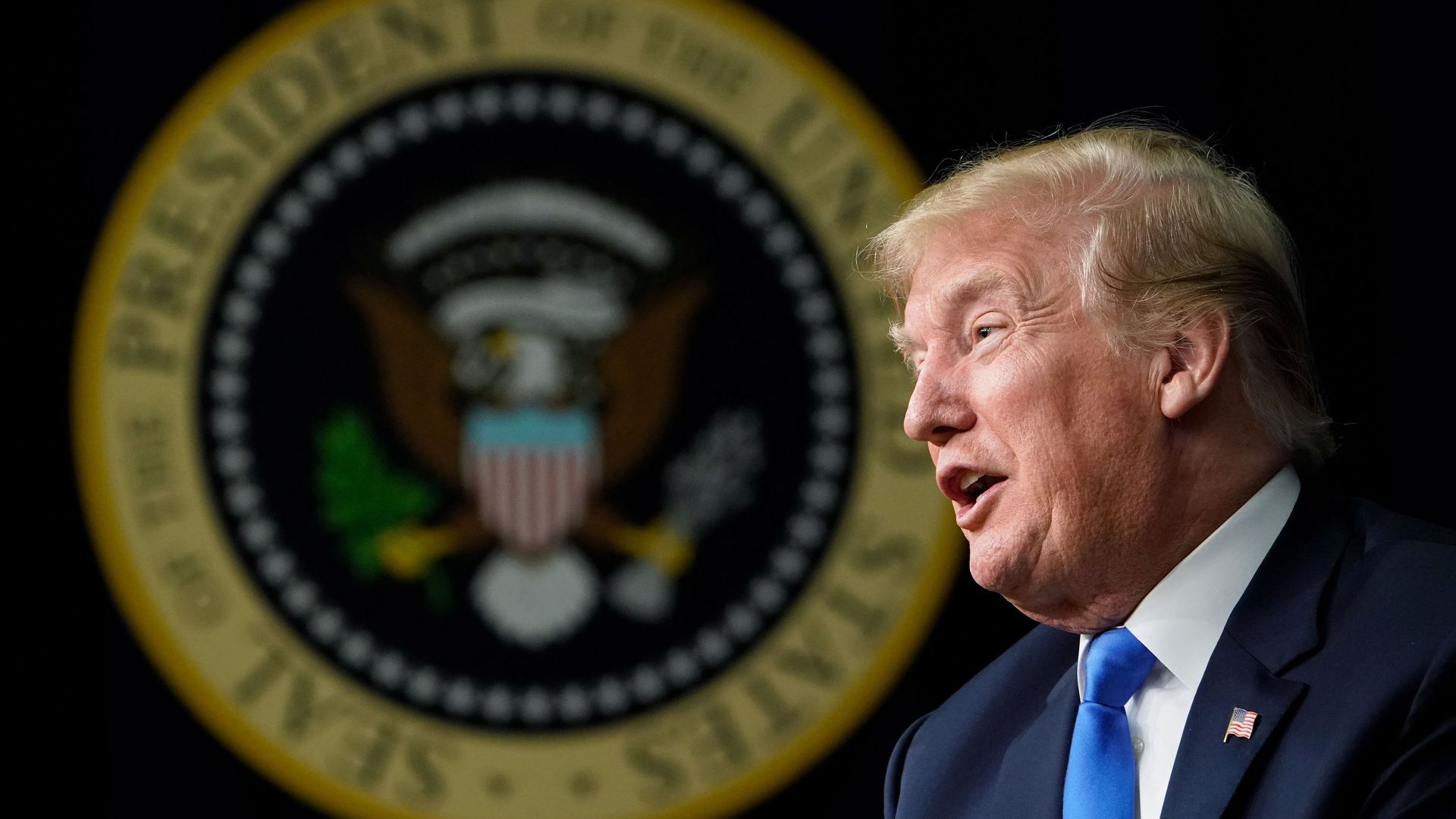 It's no secret what it takes to get booted from the Trump administration. Annoy the president with wordy, nagging disagreements. (Ask outgoing national security adviser H.R. McMaster.) Call him a moron. (Ask outgoing Secretary of State Rex Tillerson.) Or make it seem like you are the puppet master. (Ask former senior strategist Steve Bannon.)
The real mystery: How does anyone survive in the wild West Wing? Based on countless conversations that we have had with aides past and present, here's how.
1. Flatter and defend the boss.
Even better if you do it on TV. Stephen Miller is the master of this genre. He rarely appears on TV. But when he does, he deploys Trumpian hyperbole. When the media and courts were undercutting Trump's initial botched travel ban, Miller told CBS that the powers of the president to protect the country "will not be questioned."
More recently, Miller told CNN: "The president is a political genius."
Kellyanne Conway is another master of this genre, and she gets extra points from Trump for appearing on combative shows like Brian Stelter's "Reliable Sources" on CNN.
Cautionary note: Too much media exposure — especially when the aide becomes the story — can be deadly. The Mooch went from Air Force One to unemployed in 11 days.
2. Work on esoteric topics.
"I guess there's also the approach of not getting close enough to him that he knows who you are or you become a perceived threat to someone else," one White House official said when we asked how to survive in this administration.
Out of Trump's sight and out of Trump's mind is the safest place to be in his administration. Energy Secretary Rick Perry deliberately took a low-key, low-media approach when he arrived in Trump's Washington. The result: Trump doesn't see him as a headache the way he does some of the other cabinet secretaries who are constantly in the news for the wrong reasons.
Chris Liddell led an office that West Wingers privately mock as ineffectual — Jared Kushner's Office of American Innovation. And yet Chief of Staff John Kelly recently promoted Liddell to the potentially powerful role of deputy chief of staff for policy coordination. Liddell is a quiet, serious man, who has made few, if any, enemies in the building.
3. Bash trade and China — and believe it.
First, the globalists tried to get rid of trade adviser Peter Navarro. Then they sidelined him — hoping they could leave him with his arcane anti-China charts in the bureaucratic Siberia of the Eisenhower Executive Office Building.
Even Navarro's friends thought he was cooked when he was forced, under Kelly's regime, to endure the humiliation of copying Gary Cohn on all his emails. But Navarro survived and is now ascendant.
Why? Because Trump likes to hear from somebody who agrees with him, especially on the issue on which he has the most hardwired beliefs.
When the topic of trade would come up in an Oval Office discussion, if Navarro wasn't in the room, Trump would ask: "Where's Peter?" Now, Trump is exorcising his tariff demons and Navarro has outlasted Cohn.
4. Be family — either literally (like Ivanka) or figuratively (like Hope Hicks).
"Never bet against the children," one source close to Trump told us. And while Jared and Ivanka have taken a drubbing internally and in the press, still they survive. They outlasted Corey Lewandowski. They outlasted Paul Manafort. They outlived Reince Priebus and their most bitter internal enemy Steve Bannon.
And while investigative clouds continue to hang over Kushner, it's hard to imagine Trump forcing his daughter and son-in-law to go back to Manhattan, no matter how happy that might make Kelly or some of their other West Wing colleagues.
Other staff who become like family are untouchable. The only one of the campaign originals who's left, after Hicks had her last day yesterday, is social media director Dan Scavino. He answers to nobody but POTUS, and tweets without restraint.
5. Look and play the part.
Trump treats his top jobs like a casting agent would. Defense Secretary Jim Mattis, a four-star Marine general, looks to Trump like someone who should be running the Pentagon.
Indeed, he loves to say that people are "straight out of Central Casting" — and he means it as a compliment.
Go deeper