Turner CEO: Don't worry about leverage against competition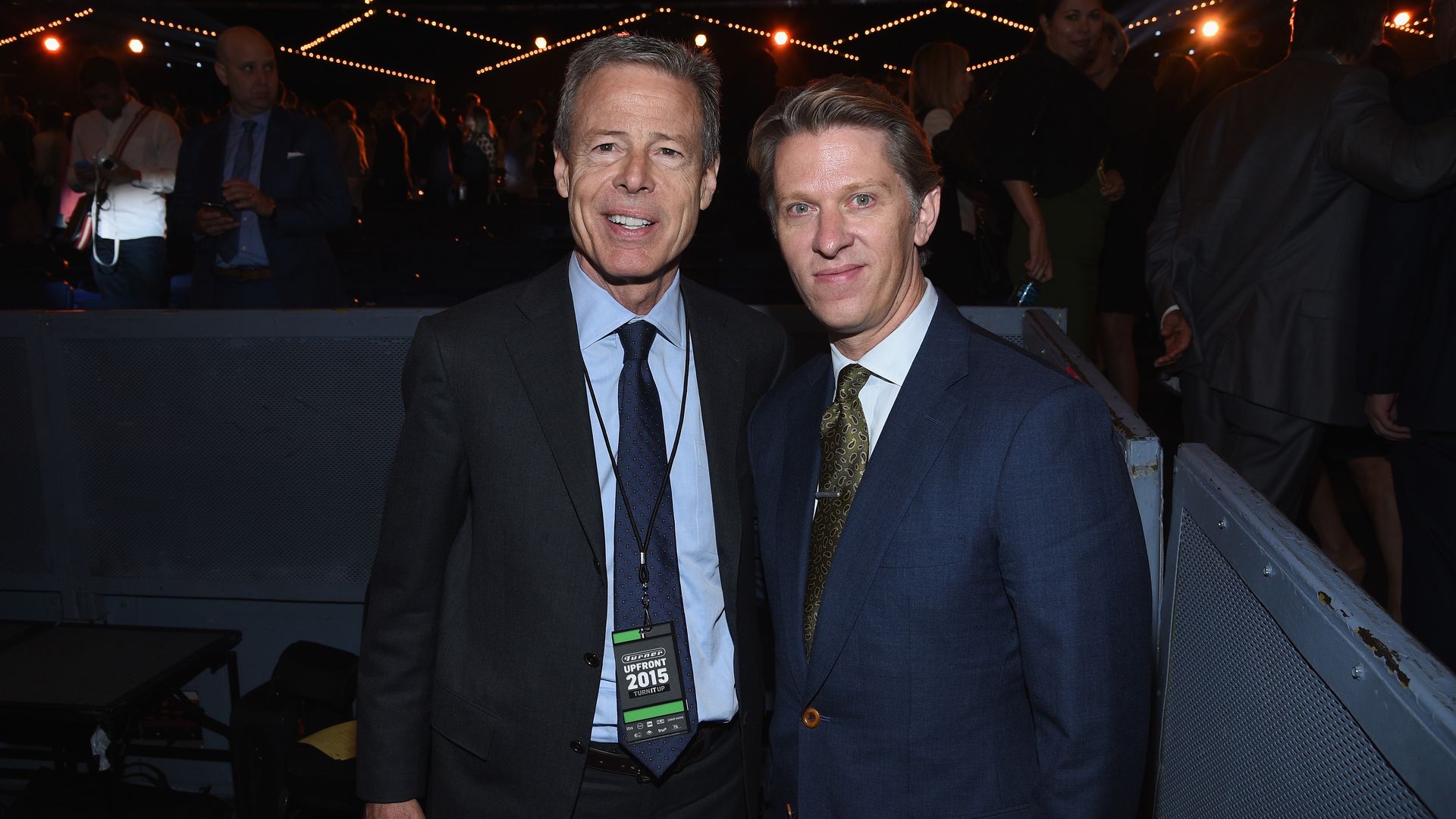 Justice Department lawyers pushed Turner CEO John Martin on Wednesday to acknowledge that his high-profile sports content would give AT&T a powerful weapon against its competitors — but Martin wouldn't bite. It was the latest development in the trial over whether the telecom giant can buy Turner parent Time Warner. 
Why it matters: Martin danced around the question because the core of the DOJ's argument in blocking the deal is that AT&T could hold back these popular sporting rights as leverage to drive higher prices for everyone but its video service DirecTV.
The gritty details:
The Justice Department pointed to an email from Martin to Time Warner CEO Jeff Bewkes, saying that the network would tell Dish subscribers that a blackout of sports content was coming because Dish had yet to reach an agreement with Turner during a round of negotiations.
Martin said it was a negotiating tactic to get to an agreement with Dish, implying the objective was not to cause them to hemorrhage customers.
Martin stressed that he has no incentive to discriminate against other online streaming live television services that compete with DirecTV Now, because he needs the widest distribution possible to attract advertising and subscription revenue.
The other side: When cross-examined by AT&T and Time Warner lawyer Daniel Petrocelli, Martin said that the company needed more data, which it might get from the merger, to combat falling ad revenues as a result of fewer people subscriber to traditional video services.
Go deeper