Man who targeted SoftBank execs has Cambridge Analytica ties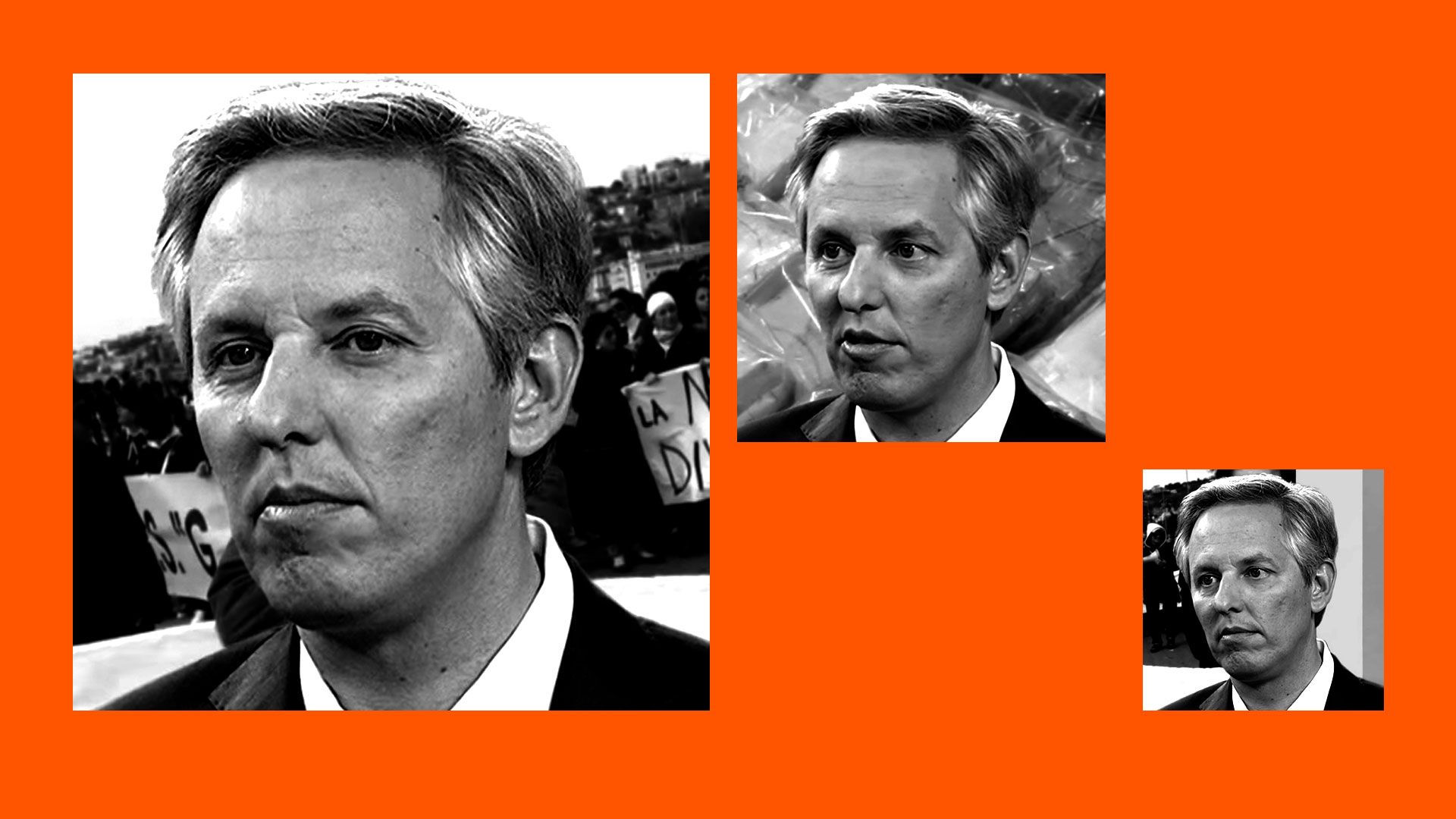 A man involved in an alleged smear campaign to oust two top SoftBank executives has ties to Cambridge Analytica, Axios has discovered.
Why it matters: Digital distribution of misinformation can be as much of a problem for business as it is for politics.
Backstory
SoftBank executives Nikesh Arora and Alok Sama came under reputational attack beginning in 2015, via a series of anonymous public letters, complaints to U.S. and Indian regulators and purported leaks of personal financial information. SoftBank would eventually clear both men and call the saga an act of "sabotage," but all of it helped lead to Arora resigning and Sama being prevented from taking a key role with the $100 billion Vision Fund.
SoftBank never discovered the culprit, but the WSJ reported Monday that a key figure was Italian investor Alessandro Benedetti (who denies having had any involvement). WSJ does not explicitly lay out a motive, but implies that it could have been a power play to help SoftBank's Rajeev Misra, who later became head of Vision Fund and has since gained even more internal responsibilities. Misra isn't commenting publicly, but has privately told people he's being set up.
The connection
Also mentioned in the WSJ story is Nicolas Giannakopoulos, a Swiss and Greek citizen who is the only non-attorney already known to have been part of the shareholder campaign, because he had emailed some of the public letters to both journalists and members of the SoftBank board.
What's not noted by WSJ or earlier SoftBank reporting, however, is that Giannakopoulos has established ties to Cambridge Analytica and its parent company SCL Group.
From a 2017 Fast Company article:
Until recently, one of his stable of Swiss companies shared an address and phone number with SCL's Geneva office... Asked about his activities for SCL in Switzerland by Sarawak Report, Giannakopoulos claims to being "their partner for a long time." But, he said, "the truth is that I have not done anything yet!"
[Note: Sarawak Report is an investigative journalism site credited with uncovering major political corruption in Malaysia, and Giannakopoulos is a regular character in its reporting, including stories about SCL.]
Bottom line
Cambridge Analytica's (now former) CEO was recently caught on tape, bragging about his firm's ability to digitally disseminate misinformation to impact political elections. There is no evidence that it or SCL were involved in the SoftBank situation, but it's hard not to think about how digital espionage in the political sphere could be applied to the corporate sphere. And Nicolas Giannakopoulos has ties to both.
Go deeper