Senate candidate Joe Arpaio vows to push birtherism if elected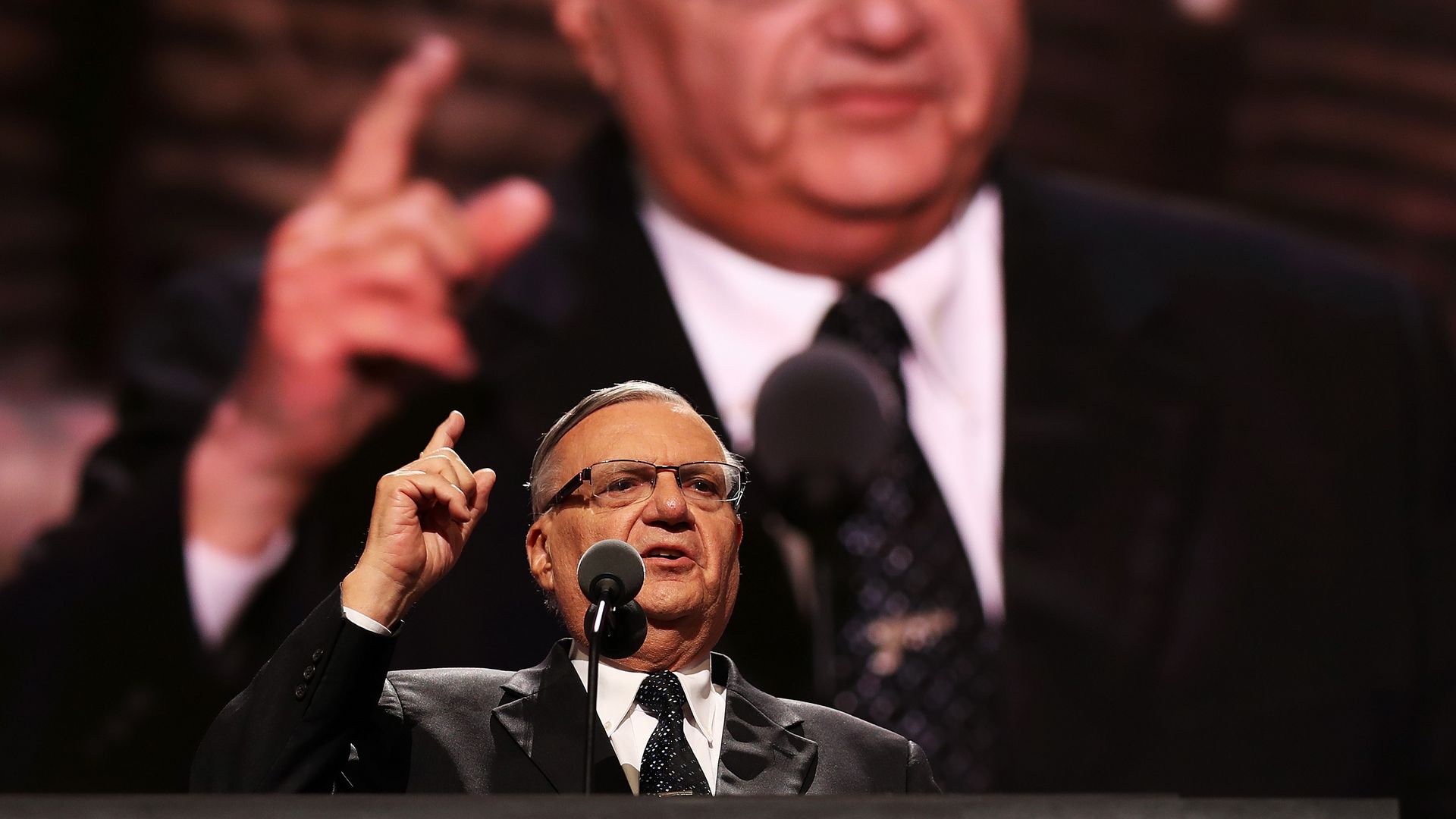 Former Maricopa County sheriff and current U.S. Senate candidate Joe Arpaio is vowing to continue his quest to prove former President Obama's birth certificate is fake. "I'm going to tell you something," Arpaio told an audience at Western Conservative Conference. "We 100% proved that's a fake document."
The big picture: Arpaio is known for his hardline stances on immigration and his claim that Obama's birth certificate is fake was part of that. We rounded up his controversial moments here.
Go deeper